How to Lock a Sliding Barn Door
If you're reading this blog, then chances are you've already A) installed a sliding barn door, or B) thought about installing a sliding barn door. For that, we salute you.
Sliding barn doors are amazing accent pieces that can bring cozy country character and rustic style to any space. And as you may already know (or you're about to find out), they make a great DIY project.
But as cool and charming as they may be, the last thing you want to compromise is your privacy and overall home security, right? Let's face it, no guest wants to use a home bathroom that doesn't lock. So if you're asking yourself, can barn doors lock? The answer is yes!
Here are a few considerations to keep in mind when choosing locking mechanisms for your barn door.
Step 1: Consider your room choice.
If you're installing a barn door for a bedroom or bathroom, you probably want a level of privacy that a freely-sliding barn door can't afford. Or maybe you have small children that you don't want wandering into certain rooms of the house? And even if you can lock up, can people still see into the room through the gap between wall and door?
Whatever the case may be, you can still have the charming rustic chic of a barn door AND your privacy. Depending on how prominent the room in your home or how you want to access it will give you ideas on the type of barn door lock system to install.
If your barn door is in a room that gets a lot of visitors or sees a lot of family time (such as a living room or playroom), look for a barn door lock that's decorative, as well as functional.

For rooms that have a steady flow of people traffic, you may want to opt for an
entry sliding door lock
. Keep in mind that entry sliding door locks come in right-handed and left-handed options. Depending on which way your door slides (if it's a single-hung sliding door) or whether you're a righty or a lefty may determine your choice if you choose this type of door lock.
If you're locking a door from the inside (such a bathroom or bedroom), aesthetics matter, but functionality, privacy, and safety are important features to consider, too. A teardrop sliding door lock is one option to consider for added privacy. The lock mounts to a door jamb to keep out prying eyes and keep barn doors shut.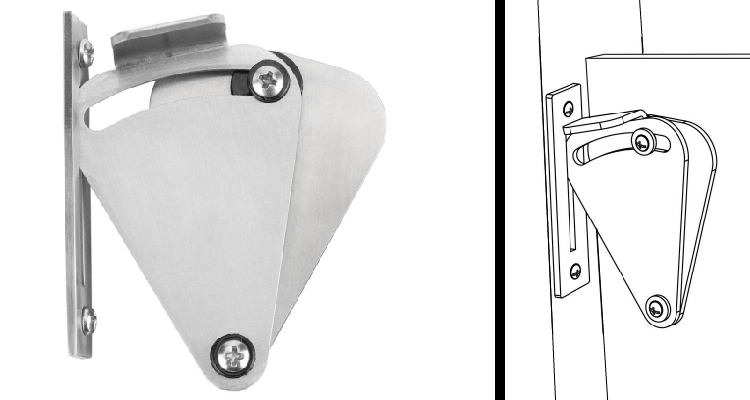 Step 2: Consider the type of barn door.
For double barn doors, a sliding barn door latch isn't too difficult to find or install. The doors simply slide together and can be locked together.
Yet, one quick look and you can see that because of the way they're installed, single-hung barn doors aren't typically meant to be locked – no lock, no key … no dice. But rest assured, you can get creative and install a hook and eye closure that can conveniently do the trick of locking your sliding barn door. Simply attach the hook portion to the side of your barn door and the loop to your wall. You can even mount a thin 1" x 2" board on the wall for the hook to latch onto, ridding yourself of that see-through gap. Voila, privacy attained!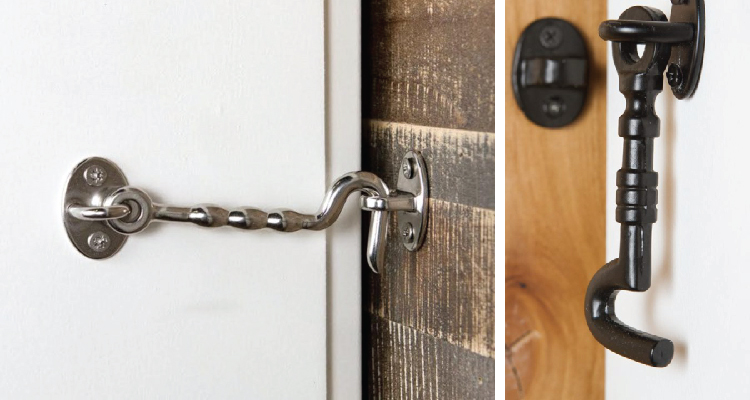 However, for a more attractive and reliable system that can be locked and unlocked from
either
side of the door, we've come up with the first ever
sliding door latch hardware
to lock your barn door. The Rustica Latch + Lock is compatible with most doors and hardware systems, requires no drilling into a wall or door jamb, and can also be retrofitted for existing doors.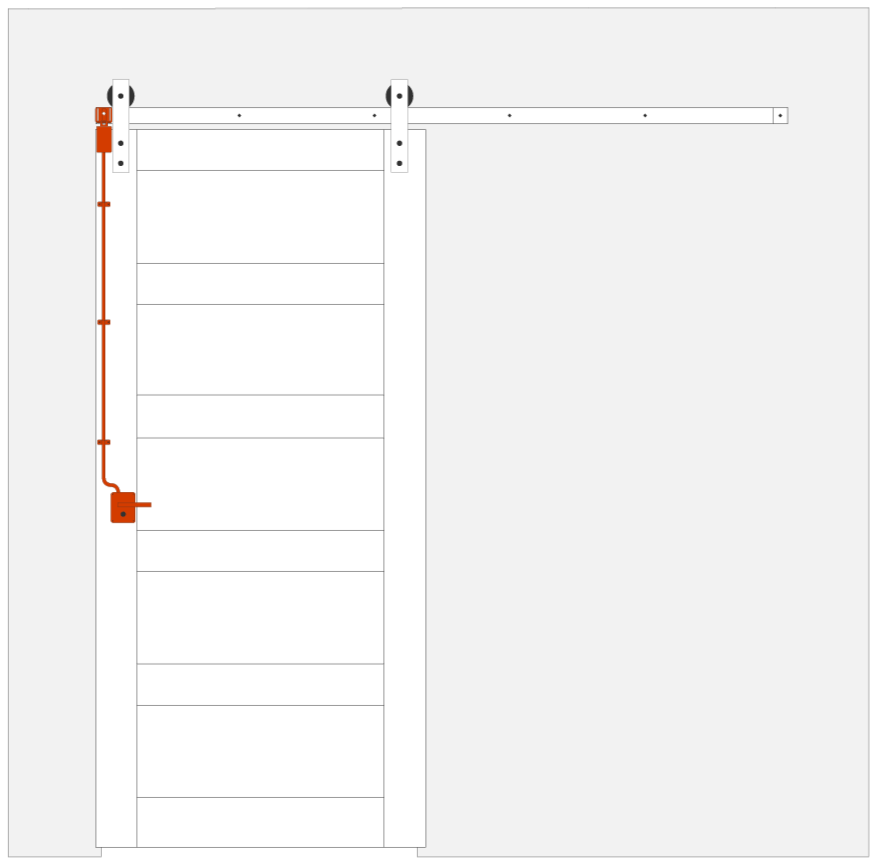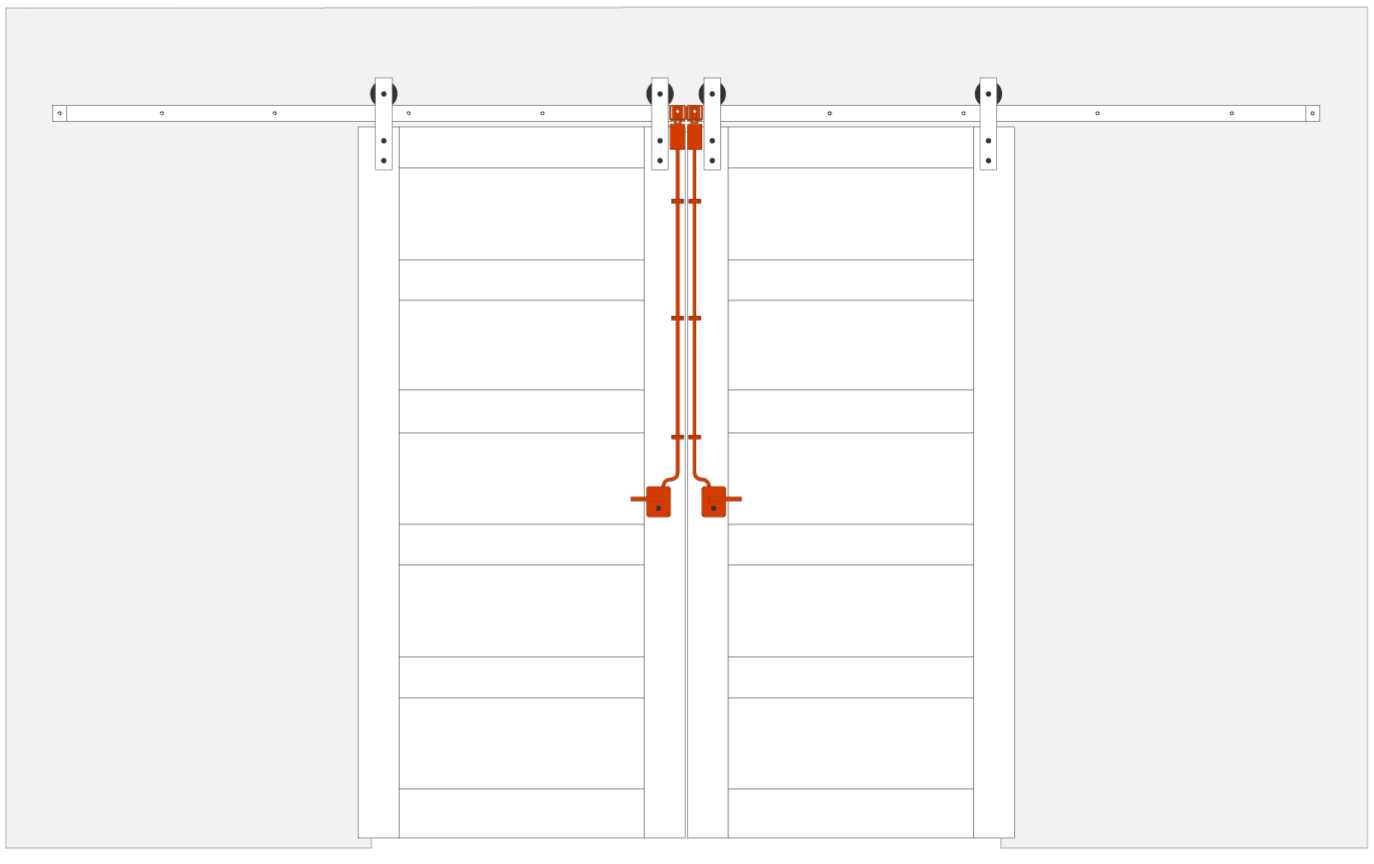 You can also attach a barrel slide bolt for an easy sliding door lock option. Just be aware that you'll need a frame for the door and lock to feed into for the above-mentioned sliding door lock types. Other than the specific sliding latch capabilities, barn door locks aren't too different to install than traditional locks.

Locking Down Your Choice
From single-hung options to double door closures, it's important to know what you want and where you want it in your home. And while you're at it, throw into the consideration mix exactly what your desired barn door will look like. Does it have windows? Is it metal? How heavy is it? Will you also need a door pull on one or both sides to easily close and lock your barn door? Keeping in mind the qualities of your existing or ideal door will make locking your barn door a cinch.
We hope we've given you a few ideas for locking sliding barn doors that will suit your home and needs.