Rustica Hardware Reviews
Home decorating is a great way to transform your living space or workspace into something more, but the options available at your local big box store can leave your interior decorating project looking less inspired.
That's where Rustica Hardware comes in, with our assortment of exterior, interior, and sliding barn doors, we guarantee we can find a door to transform your space. Just check out what happy customers are saying all over the internet…


Rustica Hardware Reviews
"Doors are at the perfect price"
"An online purchase you won't regret"
"Doors that double as a work of art"
"American-made quality products"
"Hard to find looks and hardware"
"You'll get excited about the way they look"
"These doors will make your family the Jones Family"
"Customers are ordering multiple doors...again and again"
"You'll wish you came to Rustica first"
Rustica Hardware specializes in making custom doors and door accessories. If you're looking for a unique entry door or exterior door (like patio doors), you can find it while shopping Rustica Hardware.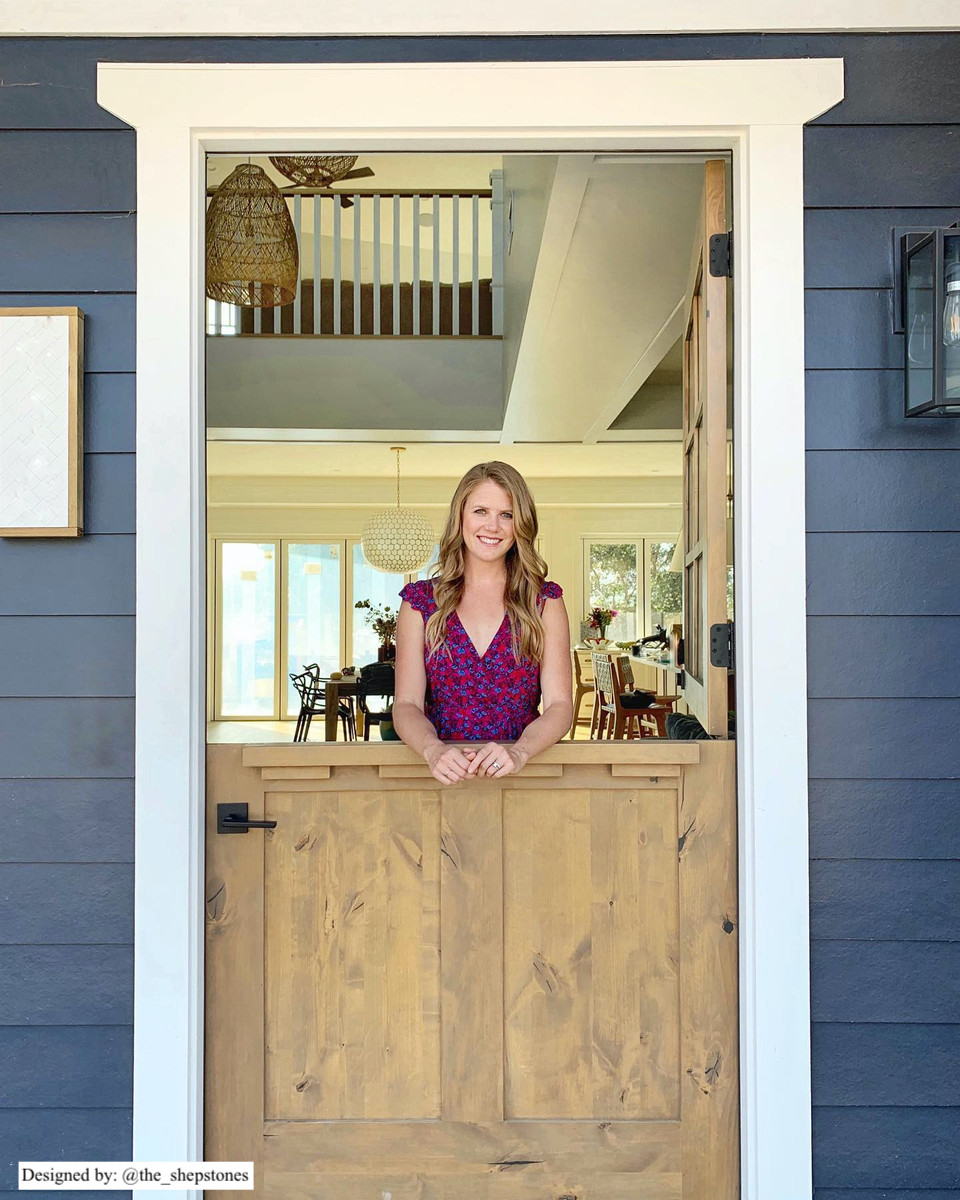 The touch of farmhouse decor offered by Rustica Hardware can turn the interior look of your home's spaces—from the bedroom to the dining room—into a rustic, yet urban arrangement.
Even if you don't have rustic furniture, the look of reclaimed wood and a wrought iron knob and strap hinges can really set the look of your home's interior apart from the other homes in the neighborhood.
Rustica Hardware orders can be placed online or over the phone. Our customer service team will work with you to make sure you've taken the right measurements and receive the right installation hardware kit, from gate hardware (like a gate latch) to door hardware (like a door hinge).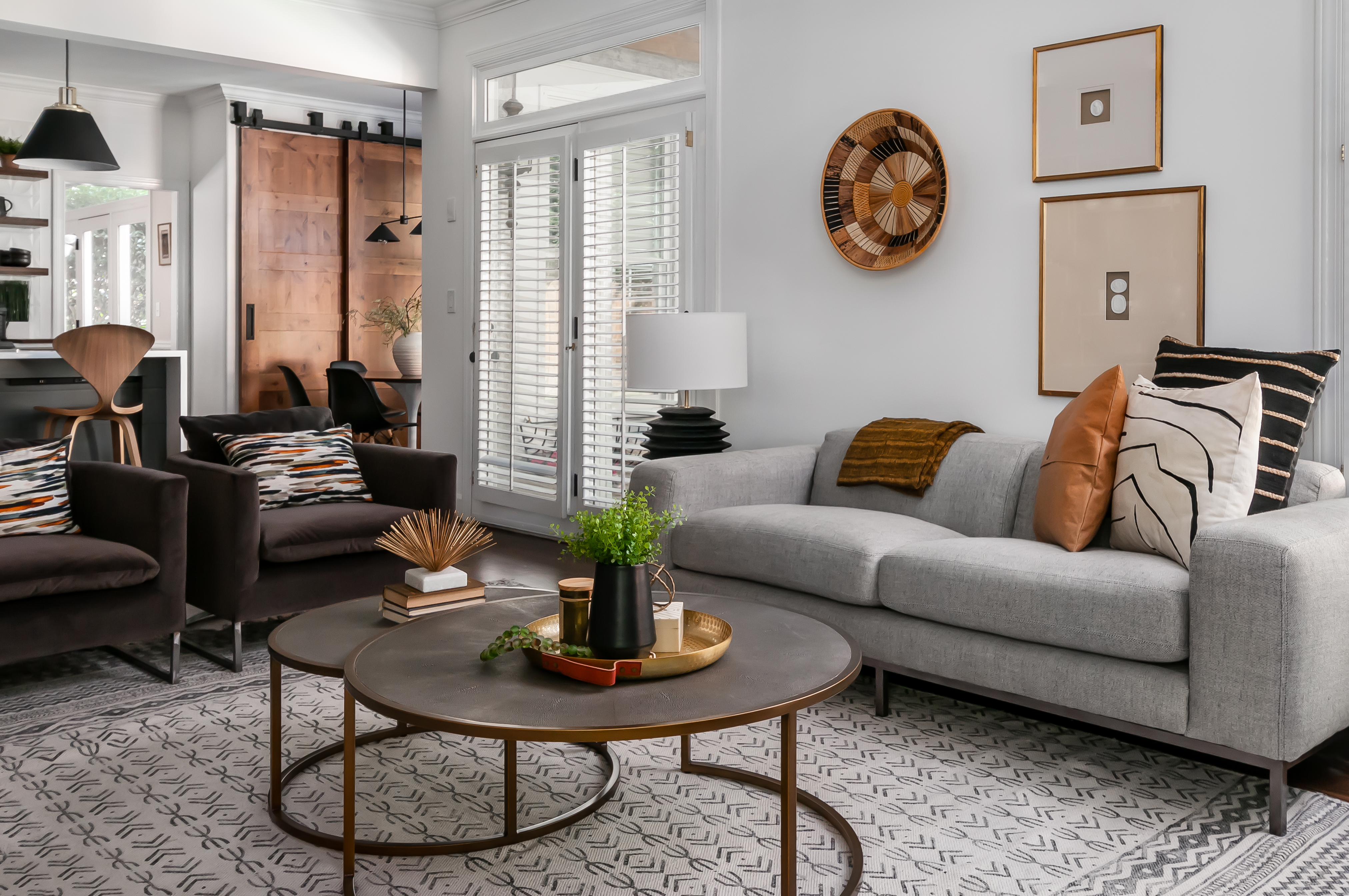 As many of the following satisfied customer reviews attest, we often go above and beyond to make sure your custom door fits perfectly.
The inspiration for Rustica Hardware's custom door line comes from the sliding barn door. These doors offer a unique alternative to the traditional door hinge, suspended from a rail that allows the door to slide back and forth. In recent years, a rustic look has become a popular decorating style in both urban and rural spaces. It's a look that is simultaneously sophisticated and timeless.
What about your interior space at home? Could a rustic custom door be just the thing to transform the look of your house into something chicer and more unique? Don't let the fear of not knowing how to install the door hardware put you off. The door installation kits offered by Rustica Hardware are user-friendly and meant for the average consumer to hang their custom barn door up easily.
Our sliding barn doors are competitively priced and ship quickly. The entire experience is managed by a dedicated customer care team. If you don't believe us, just check out some of the stellar reviews that former (and repeat) customers are leaving around the internet!


Rustica Hardware Reviews
"Doors at the perfect price"
Lindsey B. in the Lone Star State (of Texas) left this glowing review on Yelp about Rustica's selection of custom barn doors, their response and proactive customer service, and the ease of installation—not to mention how it's transformed the look of their bedroom!
We were looking for a modern custom barn door for our bedroom that wouldn't cost thousands of dollars or take forever...I found the most gorgeous-perfect door, measured the space, filled out all the information on the order form and paid...I reached out and they assured me that my door was coming, but also while looking at my measurements, they noticed an error. They alerted me about the error in my measurements and asked if I wanted to fix the order...About two weeks later we received our door and hired a local handyman to install it...it now looks gorgeous and we are obsessed. It's almost like a piece of art...Will definitely recommend Rustica.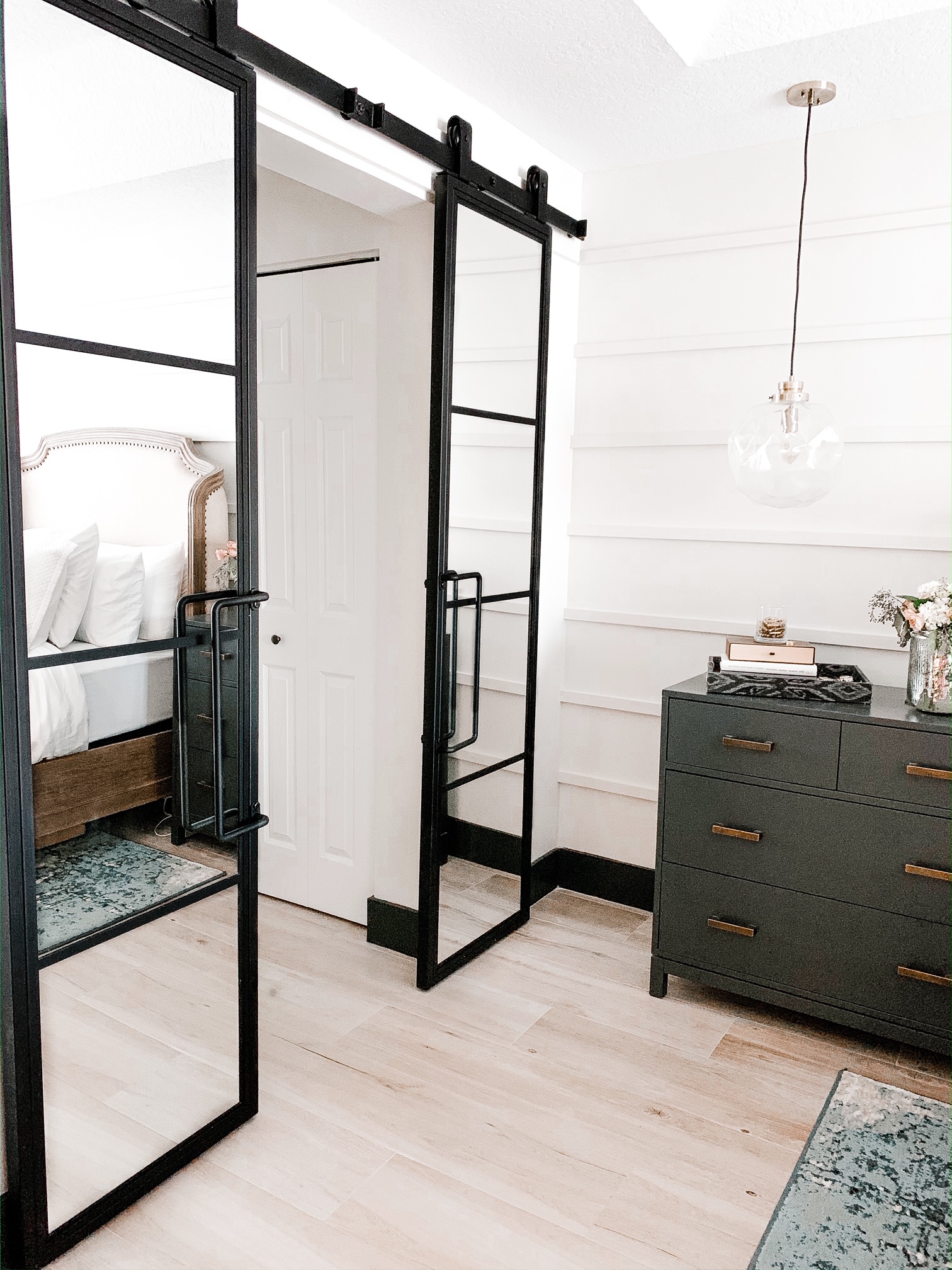 "An online purchase you won't regret"
Helene S. in of Missouri was looking to transform the look of her bedroom and make it a relaxing retreat, but she was reluctant to order something so sizable and expensive online. Luckily, Rustica's customer service team was able to alleviate her worries and help avoid the cost of a full remodel. She was happy to share this great news on Yelp.
We were wanting to make our master bedroom feel more like a "retreat" and started looking at barn doors. I found one I really liked on Rustica.com. I was a little hesitant to buy something this large and heavy that needed shipping, but when I learned they offer free shipping, and I had a great experience with their customer service, we went for it. They were great about helping us get the proper measurements and hardware. I was really surprised by how solid and beautiful this barn door is, and how smoothly it rolls on the track. We got the master retreat we were looking for without having to pay a lot of money to remodel!


"Doors that double as a work of art"
Barbara W. from the Beehive State of Utah is buzzing with praise on TrustPilot. She shared a positive review for anyone thinking about Rustica doors. Barbara loves the creativity of Rustica's sliding barn doors as functional entryways that double as a work of art. In fact, they've become the favorite part of her home!
I have two doors that are in the entryway of my house. I love to leave my front door open which has a full storm glass door on the outside. I love the extra sunlight but I also love the option of closing one or both of the doors for added privacy. Not to mention they are so creative and such unique pieces of art. Everyone who sees them absolutely loves them. By far my favorite addition in 21 years since building our house.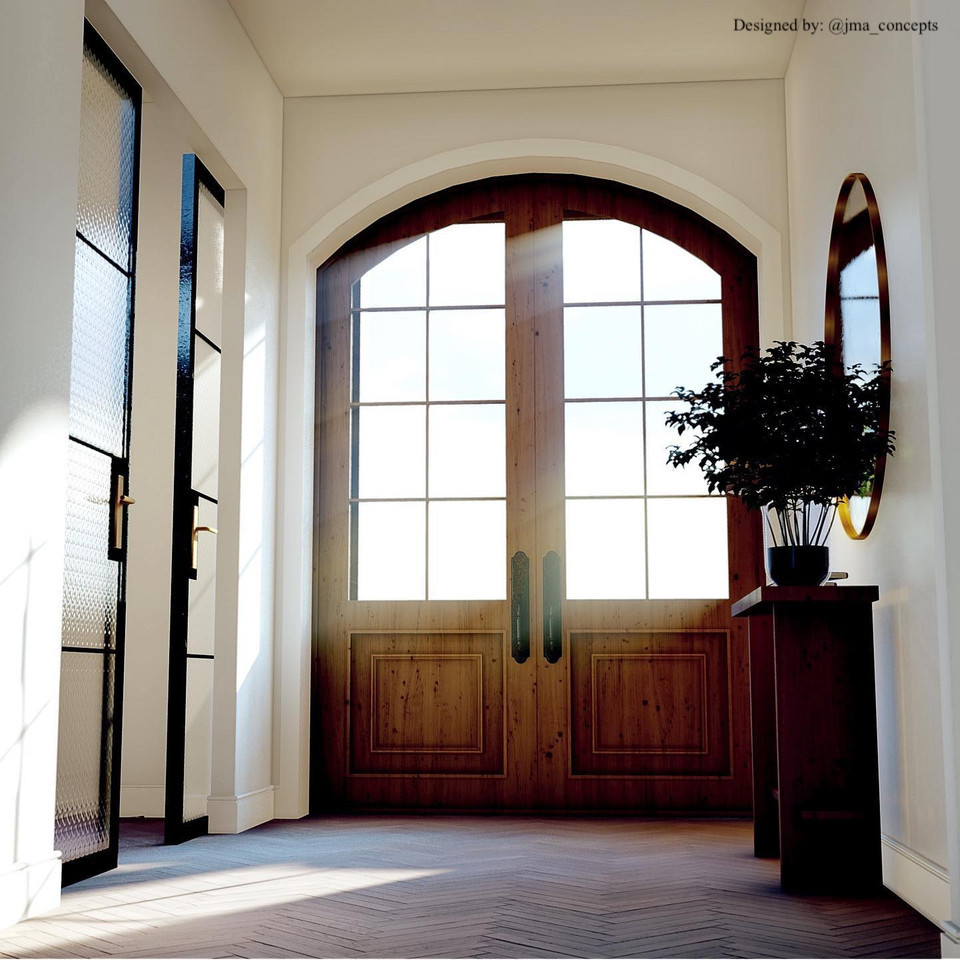 "American-made quality products"
Melissa T. also left a positive review on TrustPilot, celebrating the quality of Rustica's doors and that they're made in America. Though she rarely feels compelled to share her opinions online, the excellent quality of her purchase from Rustica Hardware and their loving attention to detail inspired her to leave a review and title it: The Product is Top Notch and Will Last Forever.
I rarely do reviews, but the door and hardware set I purchased from Rustica Hardware was everything I wanted. It makes the room! It is an art piece. Every detail was thought through and was done in a top notch fashion. You can tell it is American made, which is hard to find these days. This product will last generations. It is a well built masterpiece.


"Hard to find looks and hardware"
Lois W. hopped on to the Rustica Hardware Facebook Page and celebrated the fact that Rustica helped him with some rare
barn door hardware
that was all but impossible to find in his location. He was also extremely pleased with the easy-to-navigate website and ordering process.
Rustica manufactures excellent barn door hardware. They are prompt in replying, responsive and always professional and polite. Their finish choices are phenomenal. I needed oil-rubbed bronze hardware, which is all but impossible to find, especially in Canada, and the colour is absolutely true. Rustica's website is easy to navigate and ordering is simple. I have recommended Rustica to those looking for barn door hardware.


"You'll get excited about the way they look"
Christy was gushing with excitement on the Home Depot website about her Rustica doors. You know a product is good when it takes five exclamation points to emphasize how awesome it is! The door was well packaged, which is very important when ordering large items that can be a hassle to send back or replace. No worries here though, it arrived on time and provided the perfect space-saving solution for her laundry room.
Absolutely awesome purchase!!!!!! Quality, gorgeous wood, slides easily. Wanted more space in my laundry room so this sliding door [was perfect] for my decor style AND was extremely practical! Well-packaged. Shipped on time.


"These doors will make your family the Jones Family"
DMJ also dropped a few choice words on the Home Depot review page. His new doors have made all his friends jealous with admiration. Everybody wants to keep up with the Joneses, but a Rustica sliding barn door can make your home the house that everyone wants to copy. DMJ was able to install the door himself with minimal trouble, and says he would love to purchase again in the future.
This is the most amazing door I have ever seen...I couldn't be more excited that [my friends] are all a bit jealous of mine. The ease of putting it up was awesome and I did it almost completely alone without trouble. I would buy another if I could.


"Customers are ordering multiple doors...again and again"
Craig W. left a five star review on Google about his Rustica purchase. His family ordered multiple
custom doors
, and even a couple barn doors for an actual barn. One of the best parts of the experience was the particularly helpful agent he worked with. Rustica isn't a vendor that offers faceless customer service. We'll be with you from order to installation.
We had a wonderful experience with Rustica and ordered a total of four doors, including giant double Dutch doors for our barn restoration. They look fantastic and are really well made. Drew was a real pleasure to work with and was extremely attentive and held our hand throughout the process. We'll be calling Drew shortly again for other doors we will have replaced, now that we've seen how beautiful these are.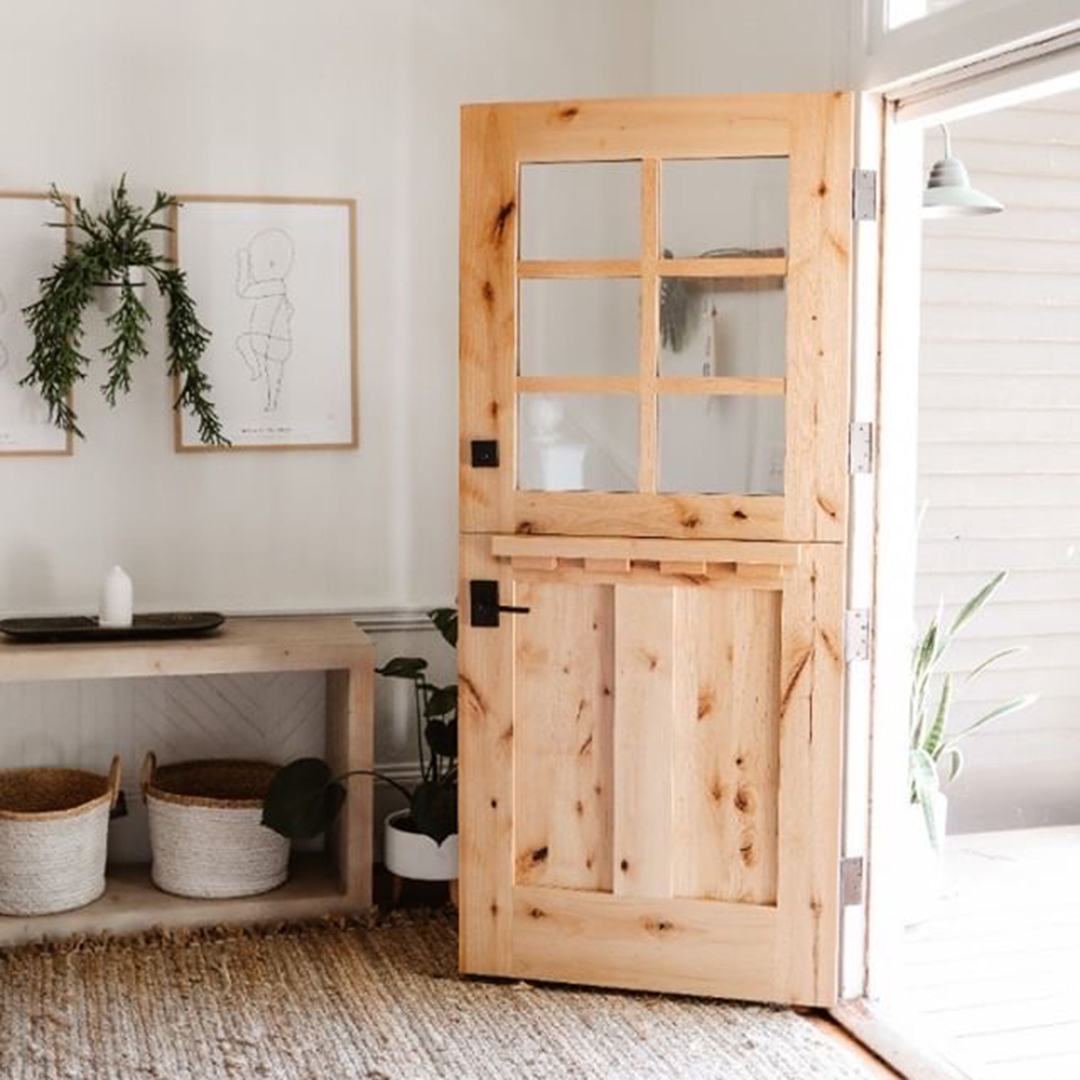 "You'll wish you came to Rustica first"
Weston G. also left behind five stars on Google. His only issue was that he wished he had gone to Rustica first, instead of spending months searching for the perfect solution that Rustica already offered. He also appreciated that Rustica took the time to make sure he had all the hardware he needed to install the door himself.
I loved my experience at Rustica. We had been searching for months for the right barn door for our master bathroom. We should have gone to Rustica sooner because we found the perfect door at their showroom. The quality of the barn door we bought at Rustica is MUCH better than anything we found at other stores. And the look is exactly what we were going for! The customer service was great as well. They made sure I had all the equipment I needed to hang the door properly.


Shop Rustica.com for All Your Door Needs
From custom doors to barn door hardware, you can't beat Rustica. The selection of materials, looks, and
types of wood
is unparalleled in terms of quality and durability. Best of all, once your rustic, custom door is hung, the interior look of your living space will be transformed into something that's beautiful, timeless, and sophisticated.