Go From Swing to Slide in a Few Easy Steps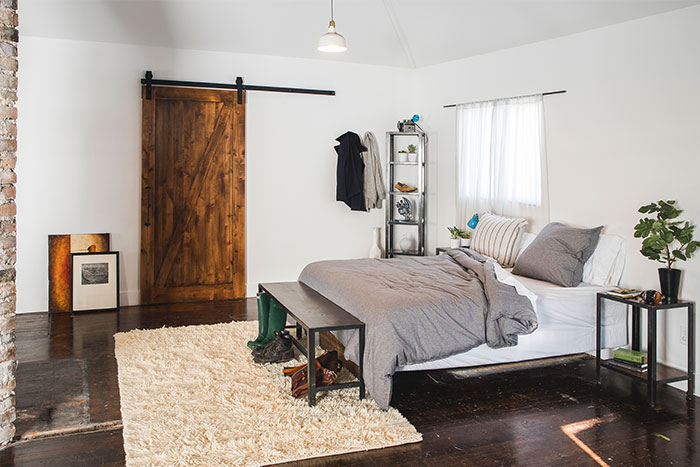 Taking on the project of converting a hinged door to a sliding door may seem like a big project, but it doesn't have to be. Switching out that swinging door can be done in five easy steps.
Whether your personal style is modern, shabby chic or classic, sliding barn doors have a way of adding texture and charm to your home. Beyond their timeless good looks, sliding doors save space.
So, if you're asking yourself how to make a regular door into a sliding door, look no further.
Step 1: Remove the Trim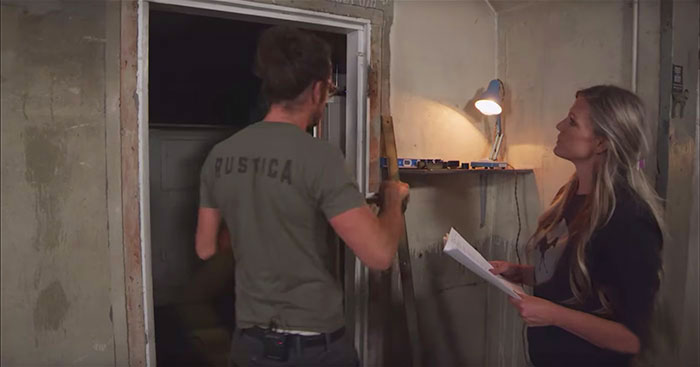 Begin by gently removing the interior door trim with a pry bar and hammer.
*Pro-tip
: Don't just toss the trim when you're done. You may want to use it for a future DIY project.
Once you've taken the trim off, you'll want to cut away any old caulk on the door frame/wall and remove the casing nails that secured the door jamb to the wall.
Step 2: Measure the top and install the railing system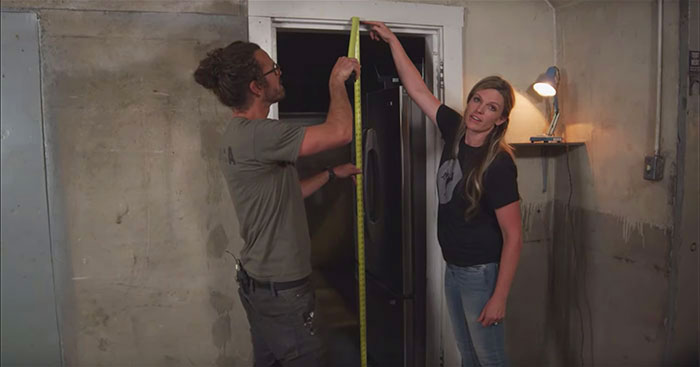 Next, you need to measure the door opening from top to bottom. Add this measurement to the thickness of the tracks within the
sliding door hardware
kit you've purchased. The railing system should be twice as long as the width of the door opening. If you don't have the room, check out our
tutorial
on how to install a
bypass barn door and hardware
.
When installing the railing system, double-check that it is level across the top. Once it's level, locate the studs above the door opening and install the headboard. Now you can screw in the railing system for a nice and secure hold.
Step 3: Trim Any Added Door Length
When converting your hinged door to a barn door, you may or may not need to adjust the length of the door to ensure that it slides smoothly on the railing and ground track without scraping across the floor. To do this, measure the door lengthwise and score a line across the bottom. Trim along this score line using a circular saw for a precise cut.
Step 4: Install Door Hardware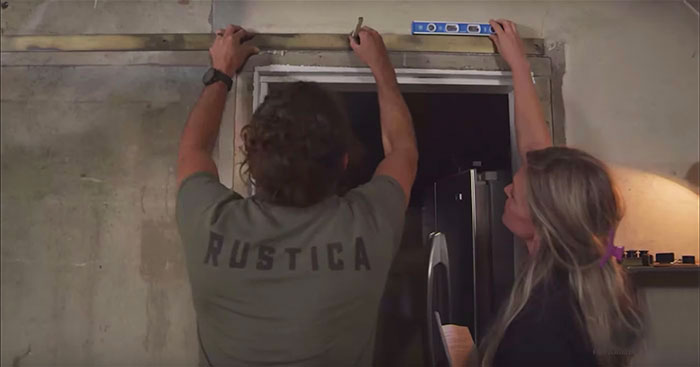 Once the railing is up and the door is cut to form (if need be), screw in the door rollers and brackets to the upper end of the door according to the
hardware kit's
specific installation instructions.
Attach the bottom door guides/track so that the door doesn't sway to and fro when being slid open and closed. Again, make sure that you check for level alignment.
Step 5: Check to Ensure It's Level
You've measured, you've cut, you've leveled, you've screwed and you've hung. You're probably thinking, what's left to do is convert my hinged door to a sliding door? The last step is to double-check that it's all level and ready for use. If everything checks out then your old hinged door has now been successfully converted into a sliding barn door.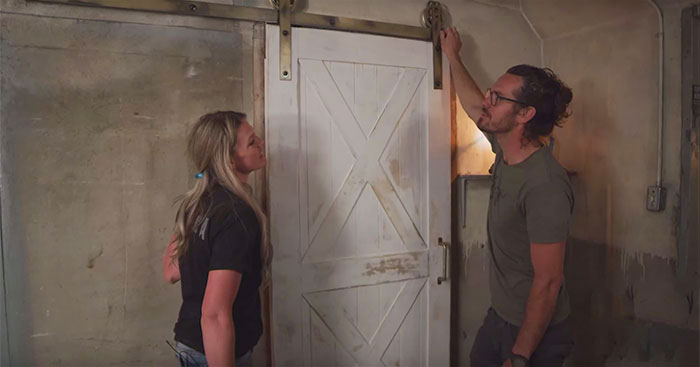 The only thing left to do is pat yourself on the back for a DIY project well done and enjoy the new look you've brought to your home.
Click
here
to check out our sliding barn doors for inspiration.
If you have any questions or need help with a DIY, don't hesitate to
contact us
! We would love to help!