Metal doors are becoming more and more popular in today's new builds and home renovations. With a variety of glass options and styles, metal doors make the perfect room dividers, office doors, front entry doors and patio doors. You can place a metal door in just about any location and watch it create contrast and depth! This list of metal door in's and out's is sure to educate you and make you fall in love with their design.
Door Styles
We offer several different metal door styles from barn doors to hinged doors. You name it and we go it! We have a metal door for every location and every occasion. Our metal door styles range from simple and elegant to bold and extravagant depending on the location and look you are going for. Some of our most popular styles are our
Modern Cottage Exterior Door
, our
Lander Interior Door
, and our
Mountain French Full Barn Door
. Did I mention each of our metal doors can be customized by glass style and finish!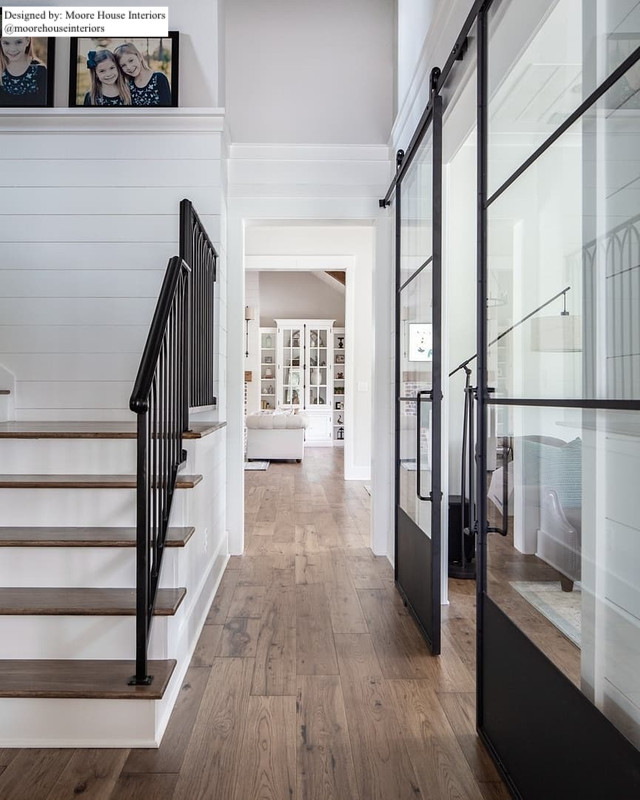 Glass Styles & Finishes
With over 13 different glass styles and 12 different finishes, you can customize any metal door to look and feel the way you want. Metal doors are great for creating contrast with bold finishes and a variety of glass styles. Depending on where you're putting your door, you can pick from a variety of different glass options with different visibility levels and textures for spaces that need more privacy! Our most popular finish on our metal doors is our flat black finish with our clear glass style. However, we've seen several different variations from modern gold with vintage glass to raw steel with fluted glass. There are endless combinations for each metal door!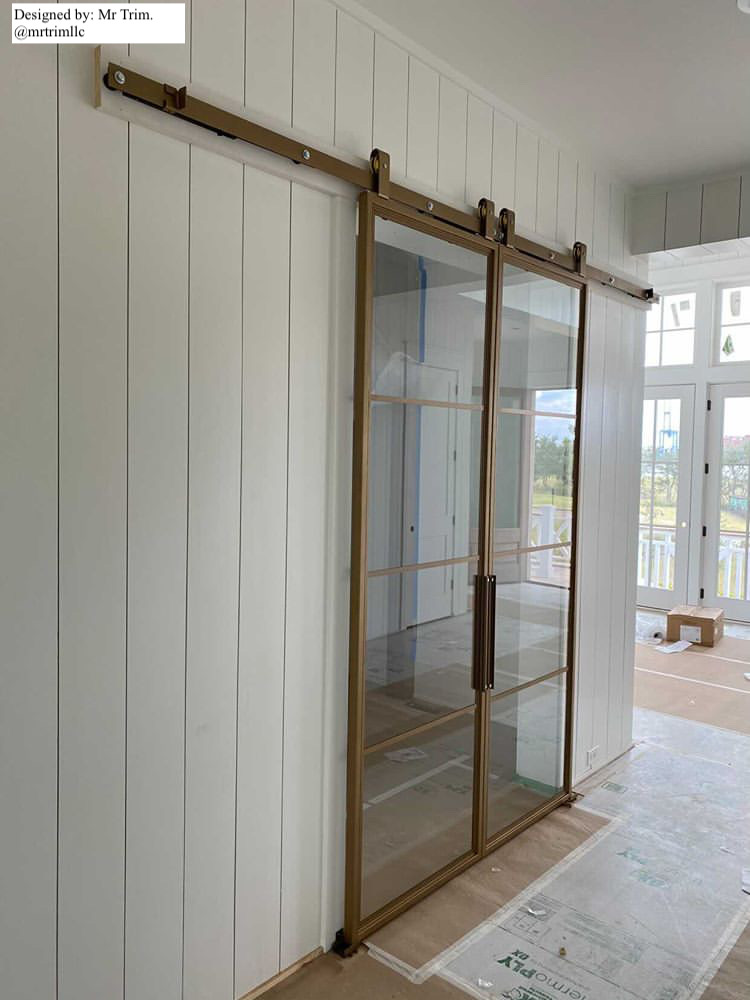 Materials
Each of our metal doors are constructed of steel tubes, making them very durable, but also light enough for ease of installation. However, we still recommend installing your door with a buddy because our doors can range anywhere from 50-100 lbs and it doesn't hurt to have a little extra help! Styles that feature glass inserts are constructed with steel stops to hold the glass inside the tube frame. Additionally, a select few of our metal doors have a thin steel sheet covering the whole frame for added aesthetics and character.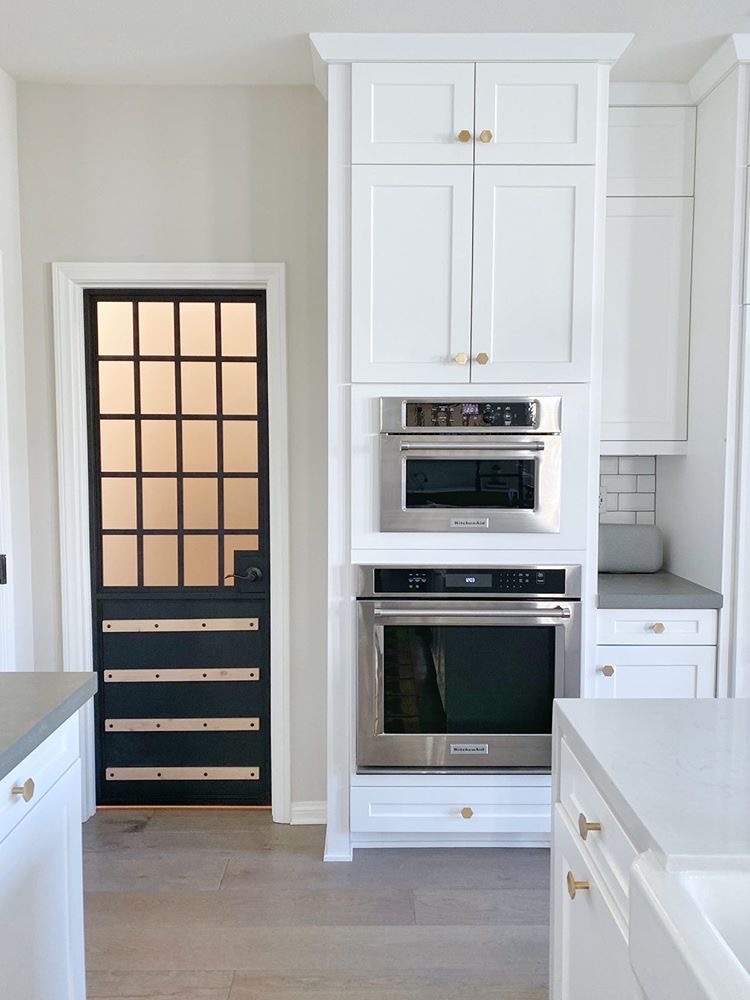 Powder Coating
Powder coating is a unique process that each of our metal doors must go through to ensure they will have a durable finish that's smooth to touch. This process starts with sandblasting each door to remove impurities and provide a texture for the powder coat to bond too. Each door is then thoroughly degreased and cleaned to ensure the door is completely ready for the powder coat. The powder coat is then evenly applied to the door with an electrically charged cart and then placed in a 400 degree oven to bake. Once the door has baked and laid out to cool, the door gets inspected and then packaged and shipped! Powder coating is an essential part of our metal door production process and it ensures the doors finish will not only last, but also look great for years to come!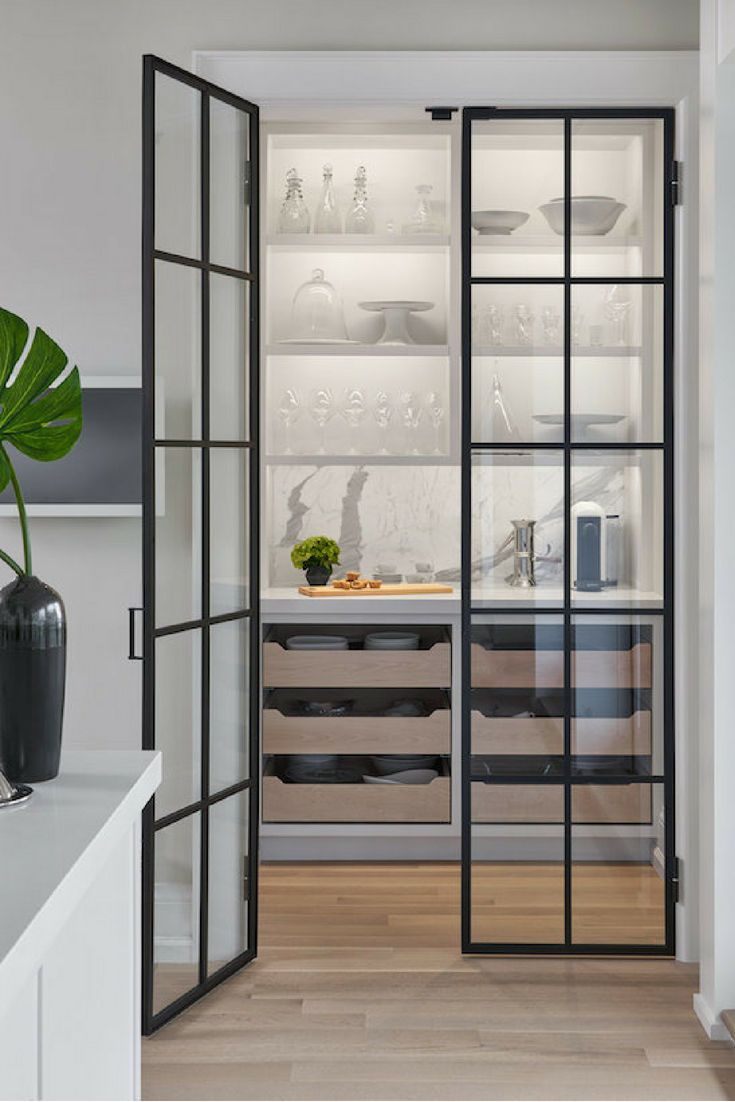 Our metal doors are made with precision by our expert craftsmen each and every day right here in Springville, Utah. With over 100 different styles of metal doors we hope you have fallen in love with at least one!
Click here
to shop our metal hinged interior doors
Click here
to shop our metal hinged front doors
Click here
to shop our metal barn doors
Featured Products