Fall is upon us, the leaves are changing, the temperatures are lowering, and the fall decor is going up! Mantels are the perfect place to start when it comes to fall decor, they come in various different sizes, colors, and styles beautiful in themselves, but stunning with added seasonal decor! We handcraft 5 different styles that come in 7 different finishes!
First we have our classic wood fireplace mantels, the Pale Rider, Cherokee, Cottage Black, Sundance, Haven, Chapel, and Smith! Each of these mantles are handcrafted from Alder planks in a unique finish and texture.
The Pale Rider Fireplace Mantel
has a barn grey finish making it the perfect mantel for a rustic styled home or space!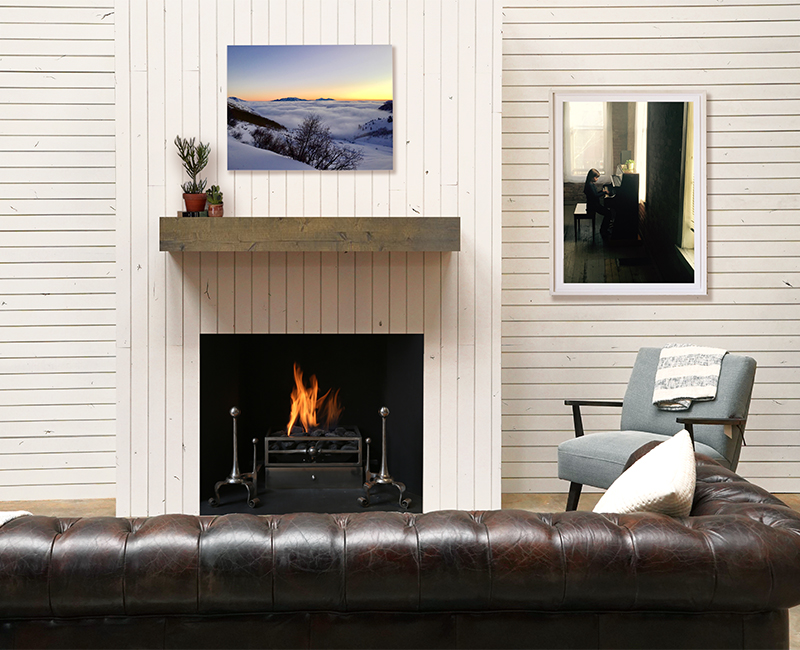 Our
Cherokee Fireplace Mantel
has a smooth mahogany finish giving the wood a stunning red glow.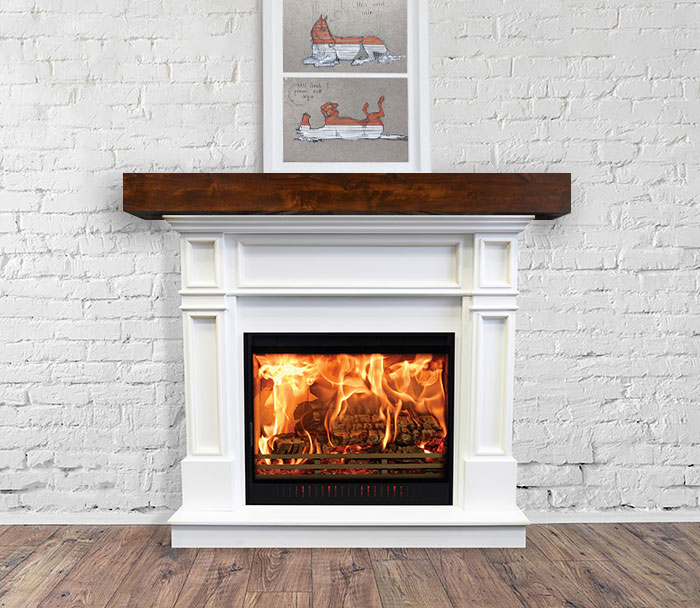 Our
Cottage Black Fireplace Mantel
has a black finish that appears bold, but still allows the natural alder knots to show through!
Our
Sundance Fireplace Mantel
comes with a weathered texture in a glaze finish perfect for a natural outdoorsy look and feel.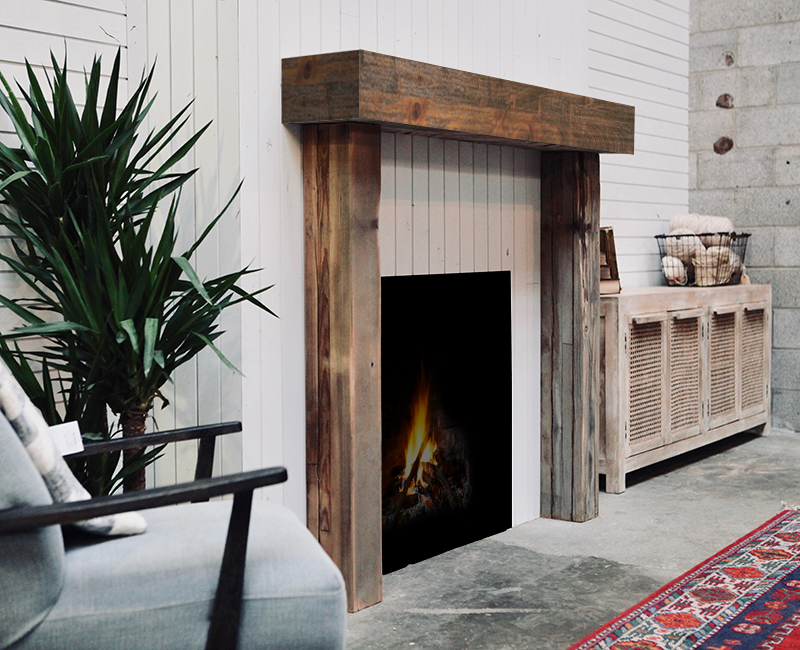 Our
Haven Fireplace Mantel
comes with a saw texture in a clear coat finish. The saw used to create this texture leaves horizontal grooves in the wood making it the perfect mantel for adding texture and detail to a space!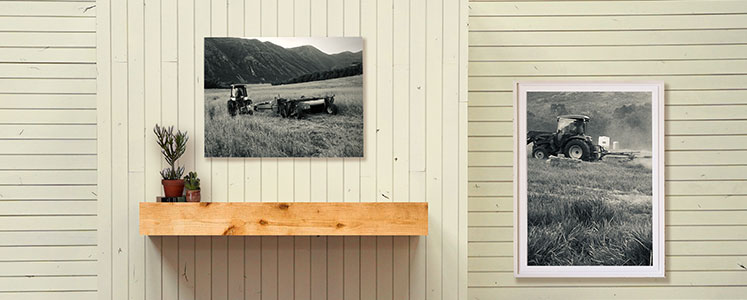 Our
Chapel Fireplace Mantel
has a faded white finish that allows the natural wood color to show through the finish, giving it a stunning antique look!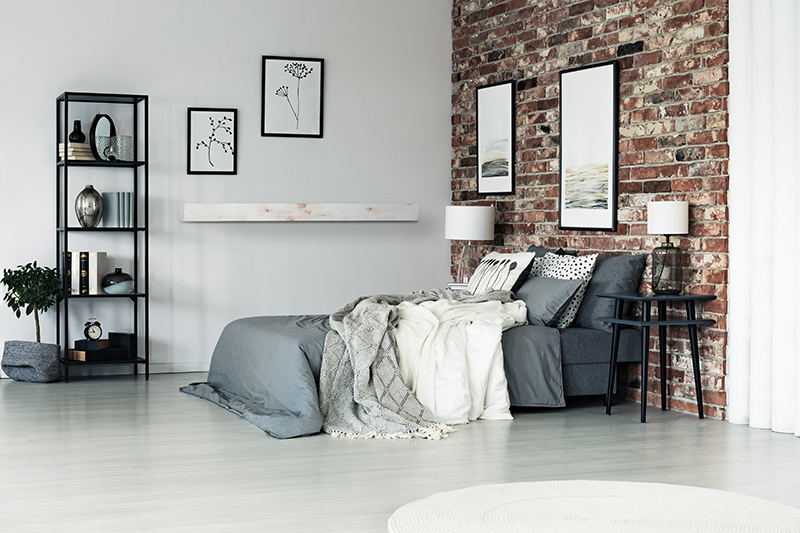 Our
Smith Fireplace Mantel
comes with a distressed texture in a stain glaze finish. The distressed texture makes the mantel appear as if you found it out in the woods and built it yourself!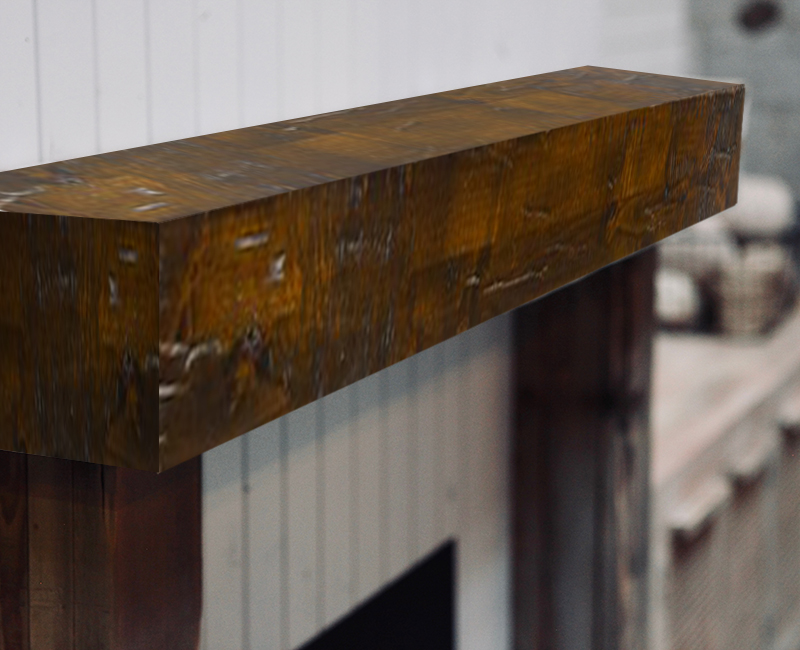 You can also purchase a fireplace mantel unfinished and finish it yourself if you're looking for a fun DIY project! All of our wood fireplace mantels are made of solid wood, although they are hollow making them super light and easy to install!
Next, we have our designer series mantels that are very unique and will most definitely add texture and interest to your home!
First we have our
Prairie Camp
and
Open Range
Fireplace Mantels, both of these mantels are made out of our "rustica reclaimed wood" making each handcrafted mantel unique in color! These mantels are perfect for bringing warmth and character to a space!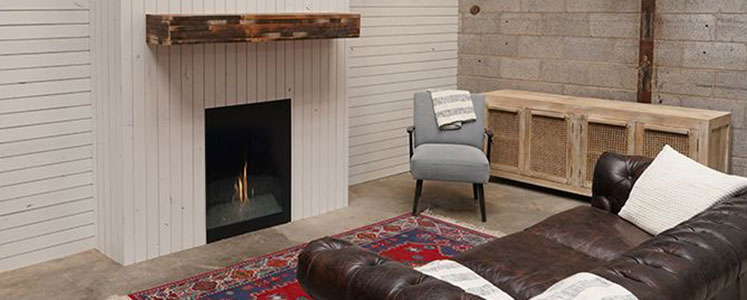 Next we have our
Native Fireplace Mantel
, this mantel is a fully handmade piece of art. Handcrafted from recycled wood slats that come from our barn doors, this mantel is a true eye catcher and a stunning focal point to any space!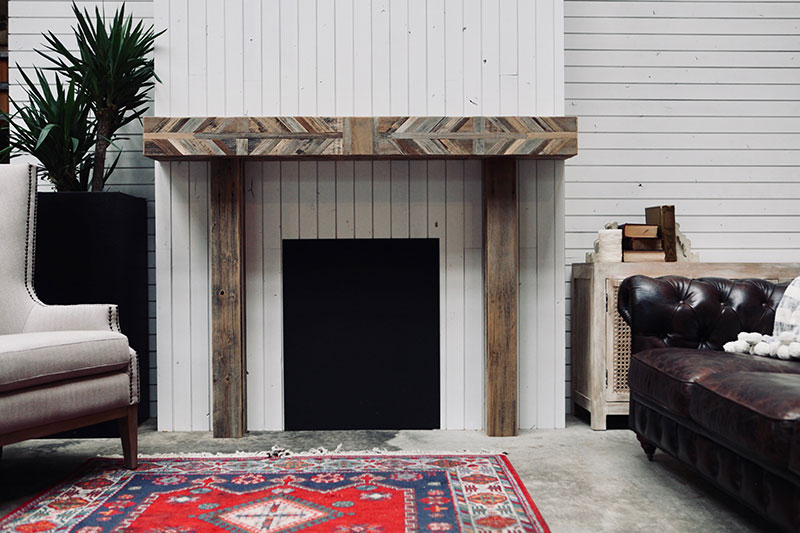 Lastly we have our
Coho Fireplace Mantel
, this mantel is fully crafted from aluminum plates and assembled with aircraft rivets. However, the end caps of this mantel are made for solid cedar wood with a clear coat finish for a stunning natural contrast! This mantel is a true show stopper!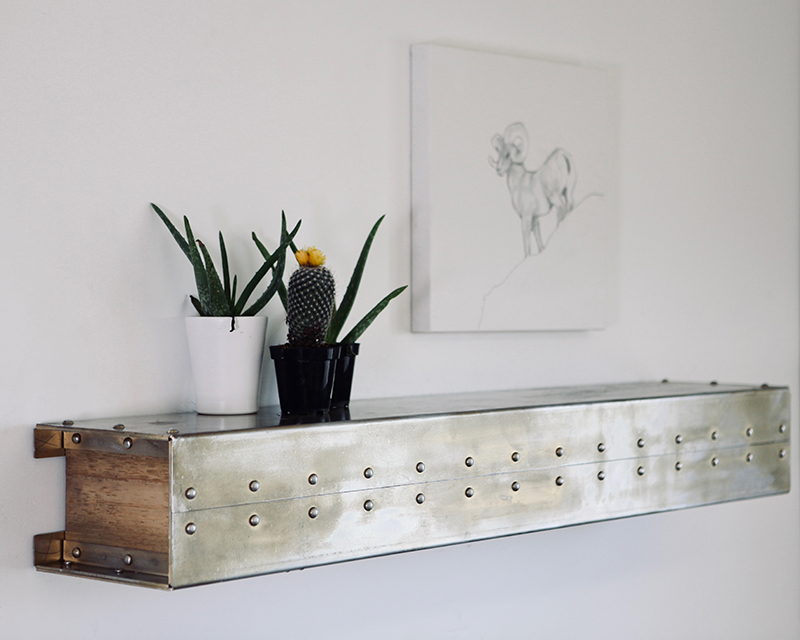 All of our mantels are handcrafted here in the USA and even though they're called fireplace mantels they can also be used as floating shelves in bedrooms, living rooms, and home offices!
Click here
to shop all of these styles!