Here at Rustica, we are continually amazed by what our customers come up with. We love having the chance to get a peek at your creative side. Collaborations allow us to be a part of the whole process. We were so excited to collaborate with Kayley McCabe. She creates the most beautiful content that features her amazing baking and cooking. We just knew that she would come up with a stunning way to display our products.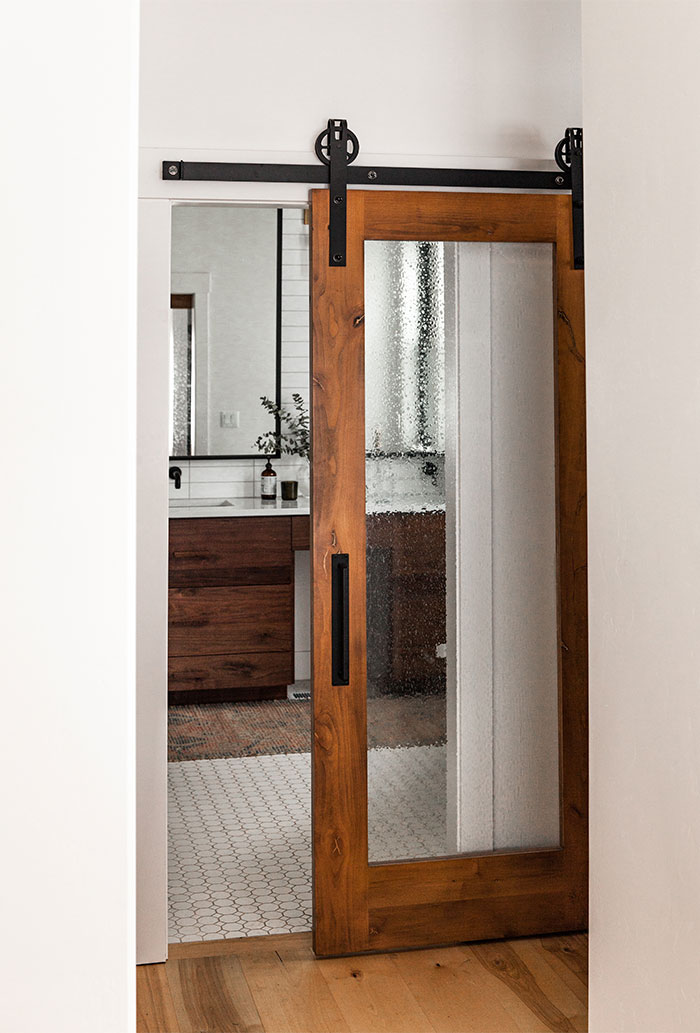 We recently built this custom Manor Barn Door for Kayley McCabe. The
Manor Barn Door
is a simple design that shows off the expert skills of our craftsmen. This barn door features a single sheet of glass boarded by solid knotty alder. Customers can take this door and choose the glass style and finish to create a truly one of a kind look. We love how Kayley chose the citrus glass with the
Moor Barn Door Pull
. This combination creates a classic, eye-catching look.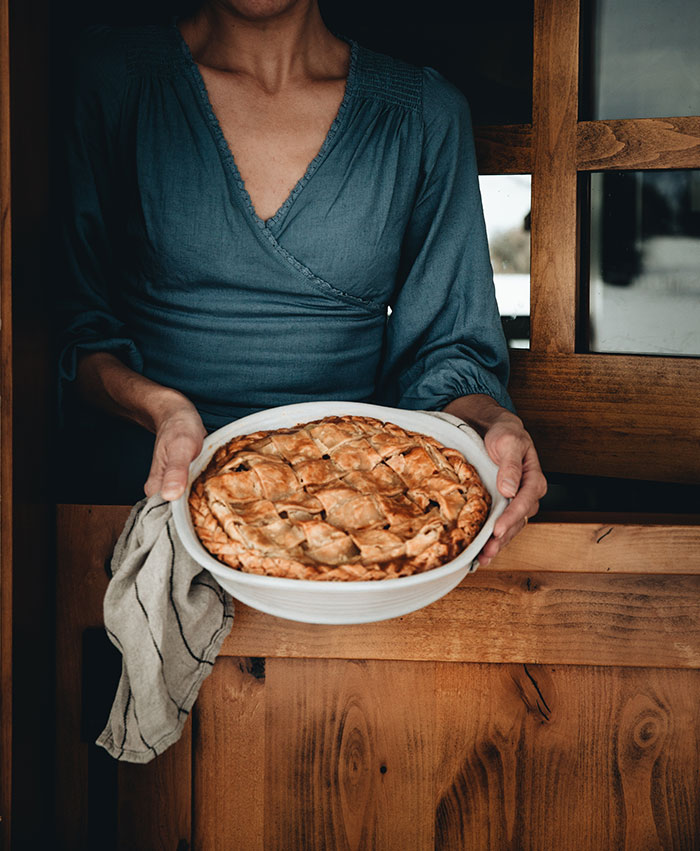 Our dutch doors add a little farmhouse charm to any home. This style originates from colonial New England. Having the option to open or close the top half of your door is perfect for those warm breezy days. Kayley uses her dutch door to help cool off her amazing creations from her kitchen. There are so many different styles of
dutch doors
to choose from. Each one can be customized to fit your needs.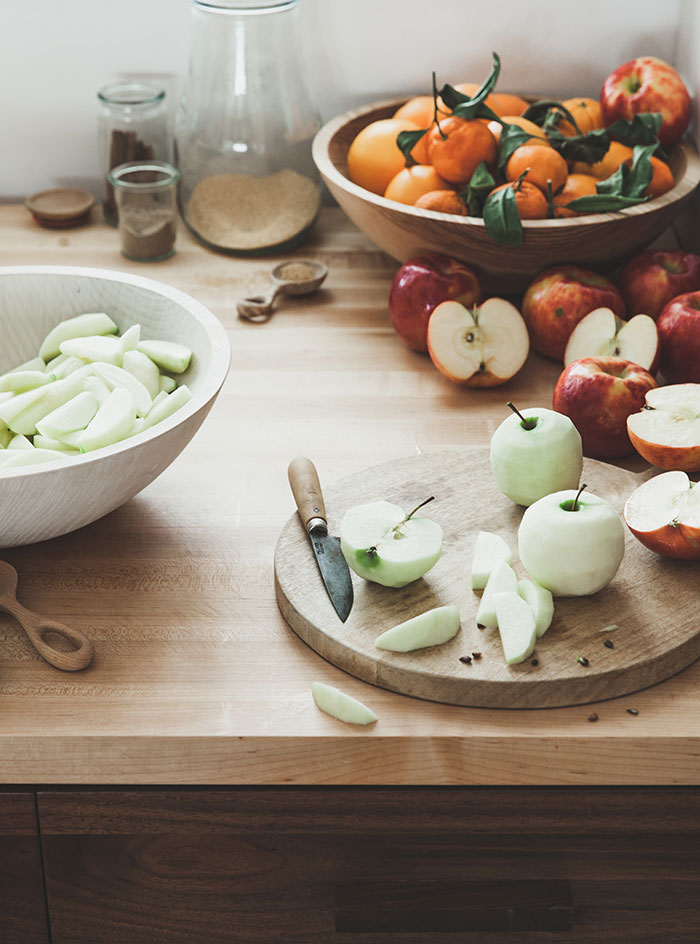 We also made this custom butcher block for Kayley's kitchen. The varying colors in the grain add dimension and texture to the kitchen. Each custom
butcher block
is one of a kind and made to fit your kitchen perfectly.
We believe that each customer is unique and deserves a product that reflects that. We offer so many different options for customizations so that you can make something you will truly love. Being able to create with Kayley McCabe was such an honor. Her style is so breathtaking and truly inspiring.
If you have any questions about our products, please do not hesitate to
contact
our service team. They are extremely knowledgeable and eager to help!