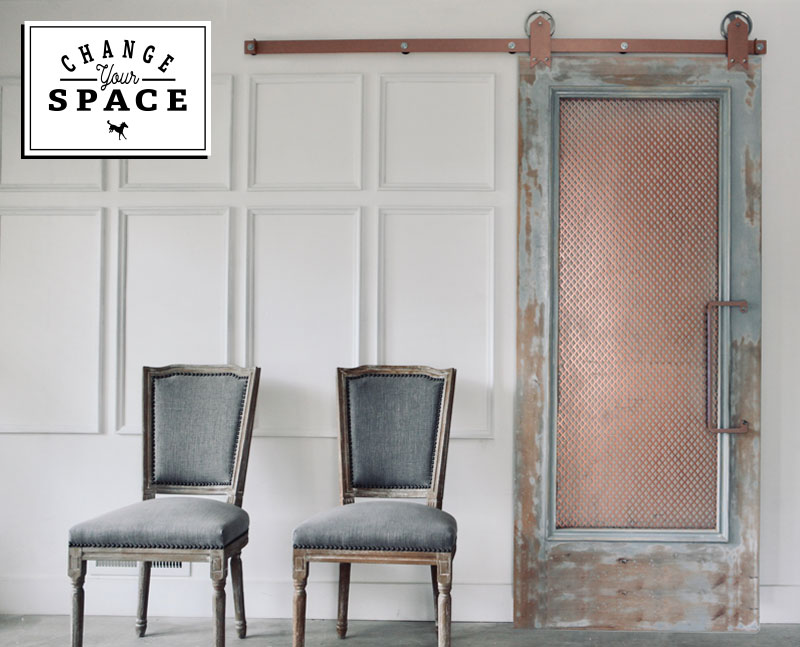 The kids are back to school, and you have a little more time on your hands now. You know you have been sitting there in your house thinking "something needs to change". We all go through it; we all get tired of the same stuff every day, but don't want to spend the money for a full remodel.
We have a simple solution, whether you have an existing barn door or are looking to add one, we have hundreds of
barn door hardware
options in different styles and finishes. If you have an existing barn door it is as simple as switching out the barn door hardware hangers on your door.
Tip: Make sure the new hardware is compatible with your track, space, and weight of your door.
If you do not have a barn door currently, we have amazing options from simple to extravagant. All of our
sliding barn doors
are customizable with size, finish, texture, color, etc. With easy installation, you could hang your new hardware or even your new sliding barn door before the kids get home from school.
Barn doors are perfect for a pantry door to add a little bit of modern or rustic style to your kitchen.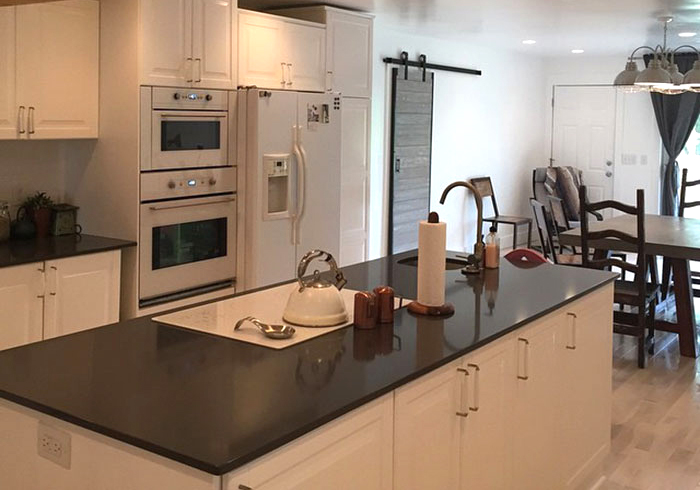 Many of our customers use our double sliding barn doors to add some bold style to their child's playroom or to separate their living room from the rest of the house
Switching your hardware out is simple. Follow the brief instructions below or check out our instructions page for additional help:
https://rustica.com/instructions/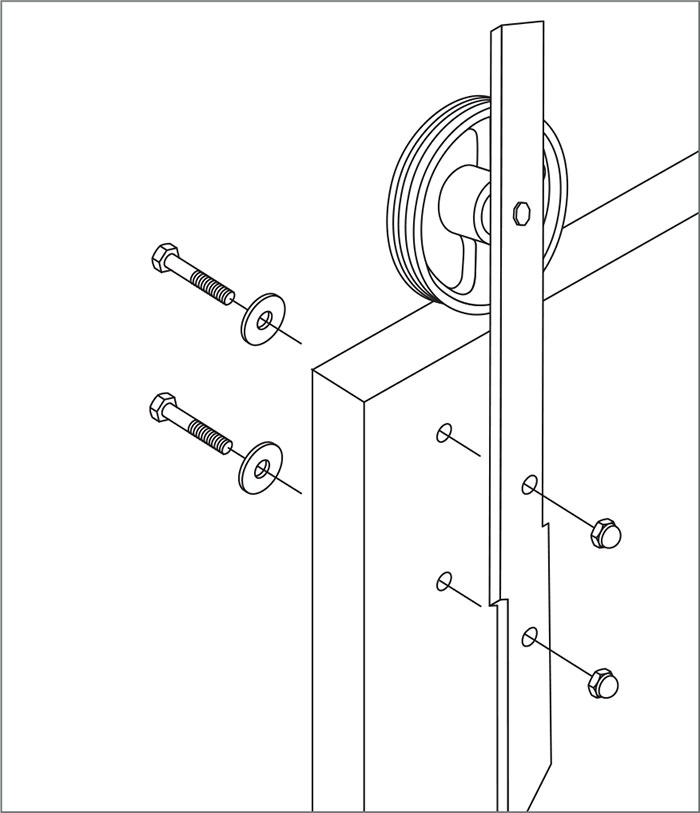 After taking your door off the track, remove your existing hanger.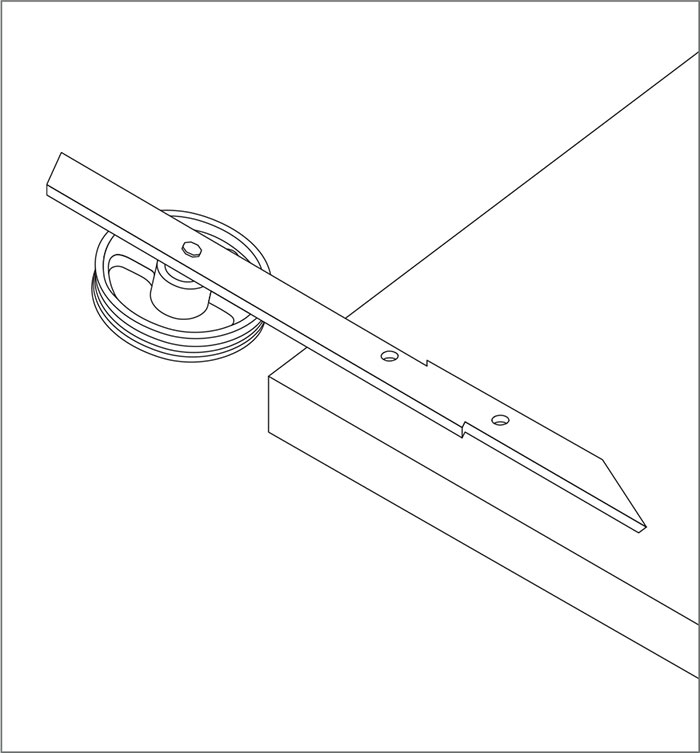 Lay the door with the front facing up on a flat, level surface and place the hanger on the door.
NOTE: Some hangers use different measurements so please be sure to download the instructions for your particular hanger.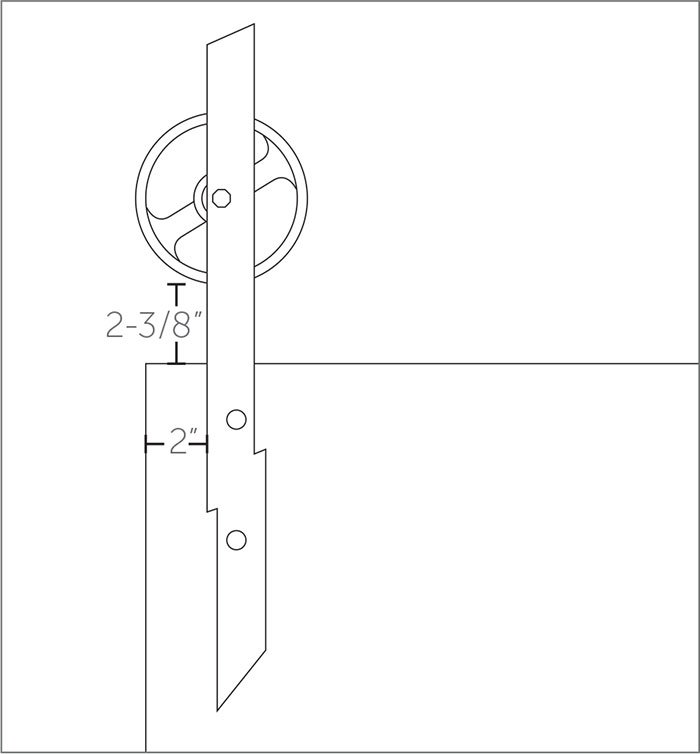 Adjust the placement of the hanger for a 2-3/8" gap between the top of the door and the bottom edge of the wheel. Ensure the side of the hanger is resting 2" from the edge of the door. Mark the center of each installation hole with a pencil. Repeat steps 2-4 for the opposite end of the door. Set the hangers aside.
NOTE: If you can use existing holes, then do so. If not, you may need to patch up holes in your door but they'll most likely be hidden beneath the new hanger.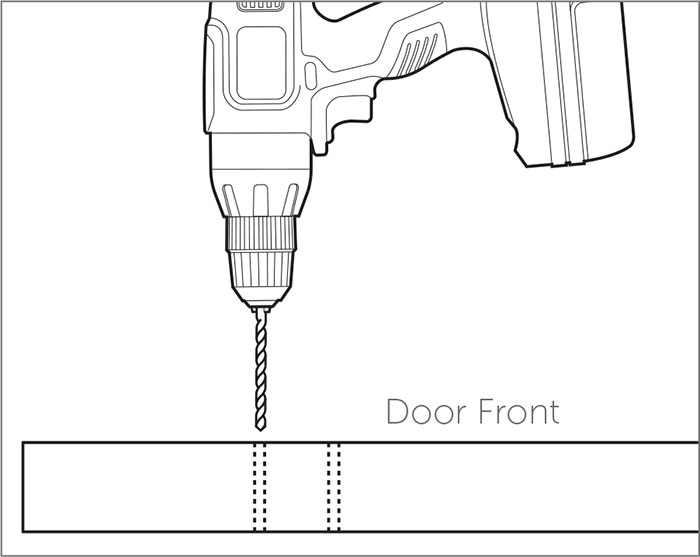 Drill two pilot holes all the way through the door for each hanger using a drill with an 1/8" drill door for each hanger using a drill with an 1/8" drill bit.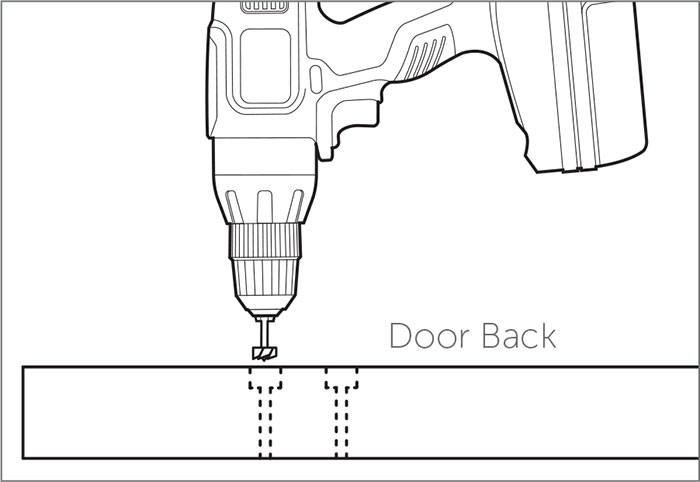 Turn the door over. Using a 1-1/8" Forstner bit*, drill a 7/16" deep hole into each pilot hole. *A 1-1/8" Spade bit may be used in pace of a Forstner bit.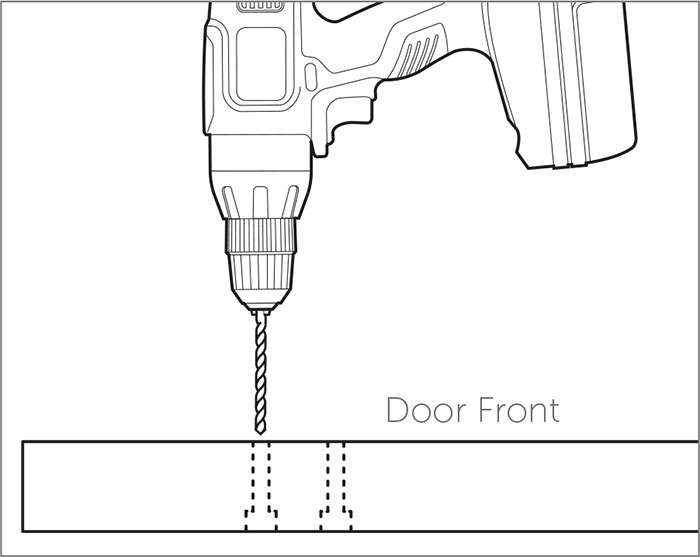 Turn the door over, returning it to the face-up position. Drill all the way through the pilot holes using a drill with a 3/8" drill bit.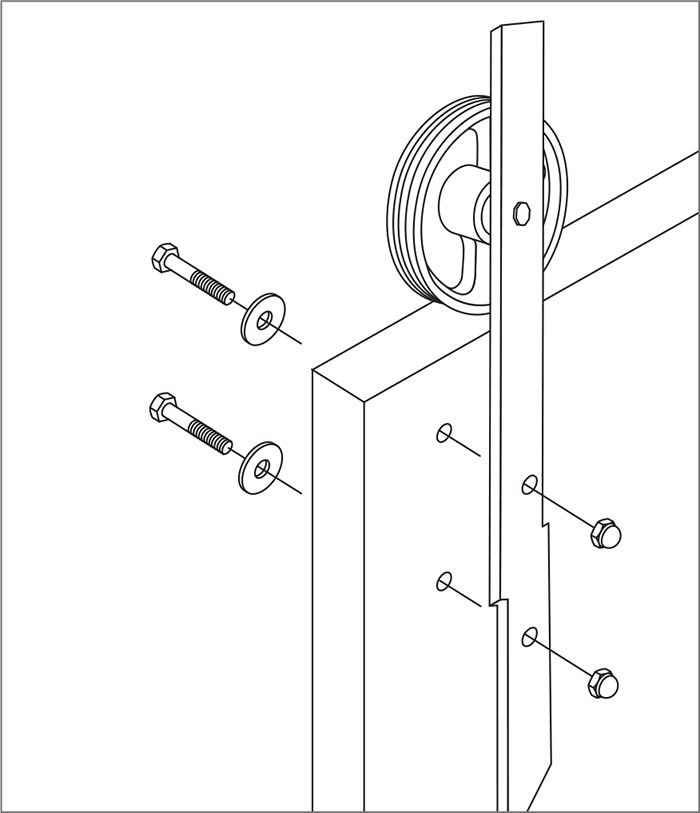 Install the hangers to the front of the door using lag bolts, washers, and acorn nuts (provided).
We have added some new styles if you are looking to take some design risks and be bold. You can even choose one of our classics that never go out of style (that's why we call them classics!)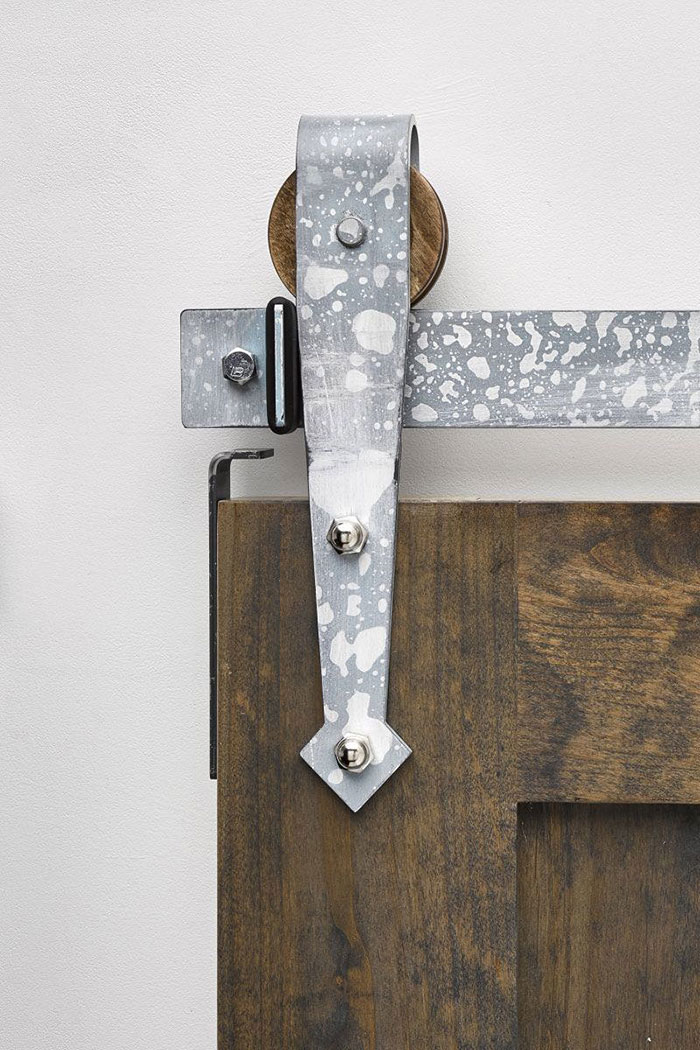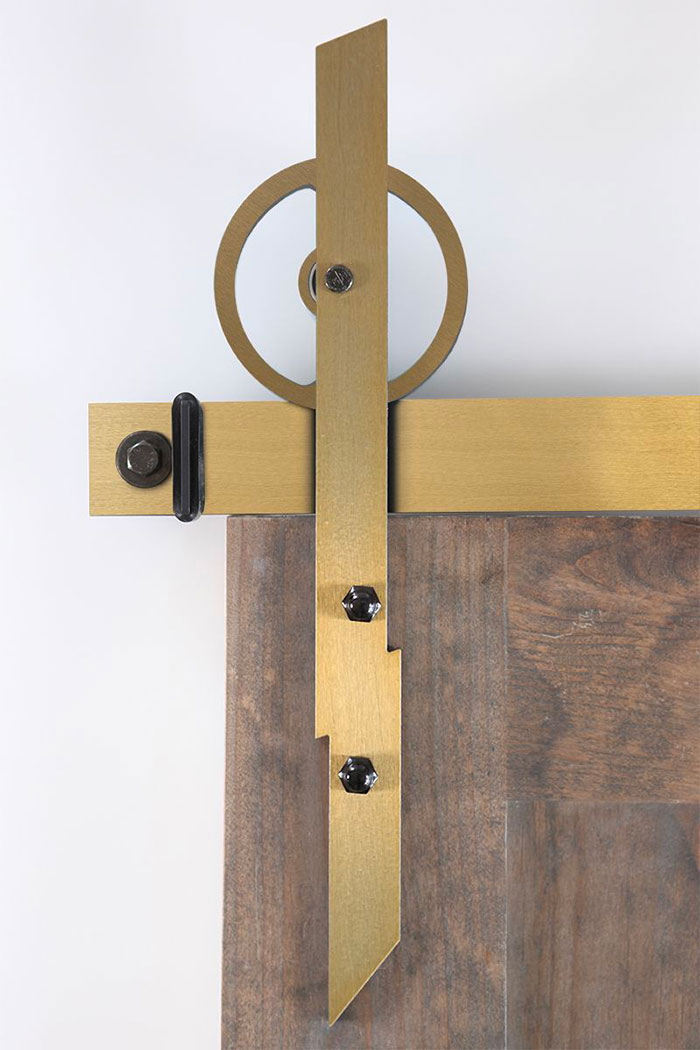 Or check out our new builder series designed to have the Rustica quality and style you count on at a more budget-friendly price.

Stay tuned weekly for more
Change Your Space
. If you have any projects you'd like to see highlighted, please let us know. We love hearing from our customers. Have you done a project with Rustica products lately? Send us your story and images here:
https://rustica.com/submit-project/