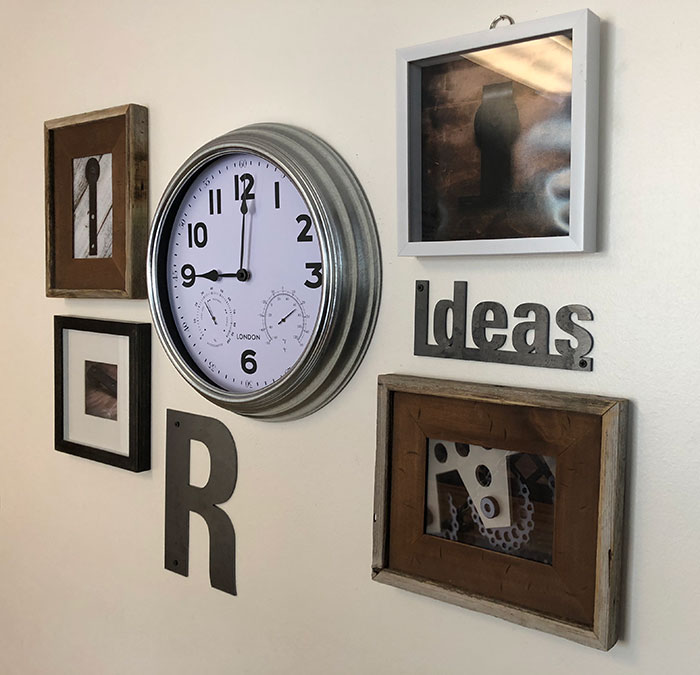 White walls – while clean and simple in their own way – aren't always the most interesting. In fact, they can be downright boring, especially if you really want to make a statement with your home décor. Rather than debate the differences between off-white, vanilla cream, ecru, and any other offshoot of white, consider adding metallic accent wall ideas and
reclaimed wood
wall ideas to your style scheme.
One of the quickest and most dynamic ways to create an eye-catching and jaw-dropping room in your home is to add an accent wall. And when it comes to accent walls, metal wall décor or wood wall ideas are proven go-to's that can really enhance an entire room in a simple, striking way.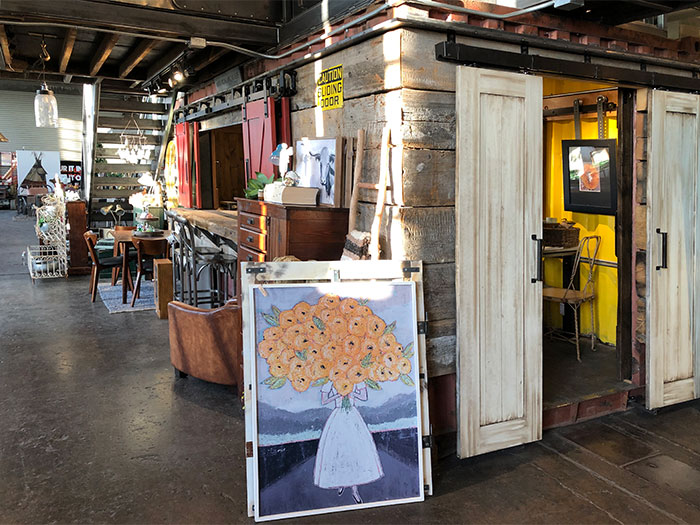 Just check out these fun and fashionable accent wall ideas that to breathe some much-needed texture and attention-grabbing style to your home.
Shelving accent piece

There's no denying that a home library is a "wow" piece for any home. But even if you're not a bookworm, you can still achieve that grand library feel with
custom built shelving
or by purchasing pre-made book shelving that is harnessed together to create a seamless wall. And instead of books, try decorating it with décor pieces, including vases, pictures, travel trinkets, and other small knick-knacks.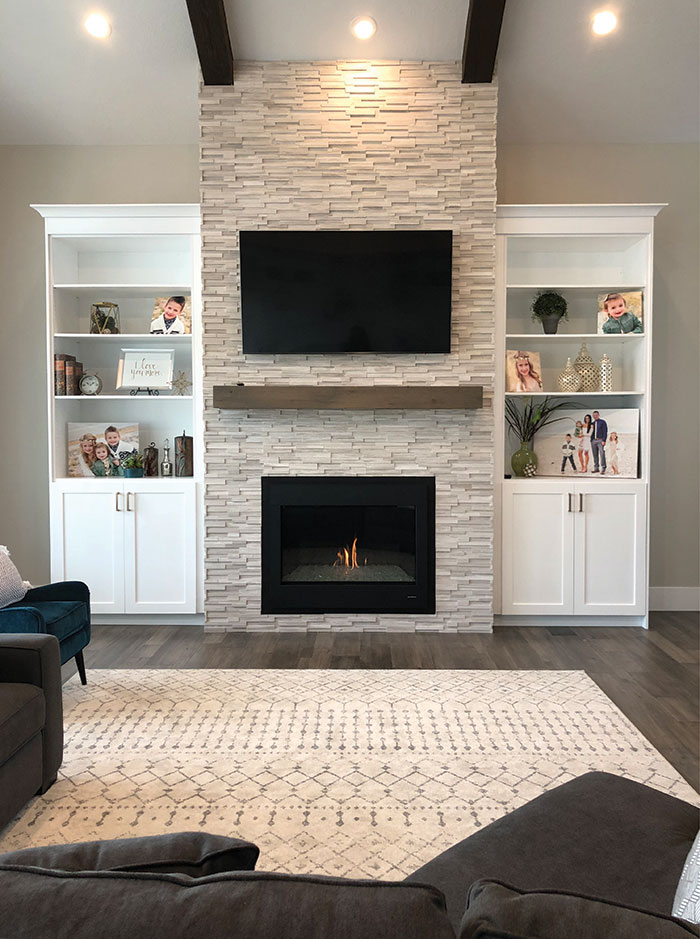 Opt for clean white shelving if you're looking for a sleek, contemporary look. Or try a more weathered wood look to capture country charm.
Shiplap accent wall

If you're looking for the perfect wood accent wall idea, then look no further than shiplap. Come aboard with one of today's hottest design trends. It's the perfect way to give your home that warm and welcoming rustic farmhouse feel.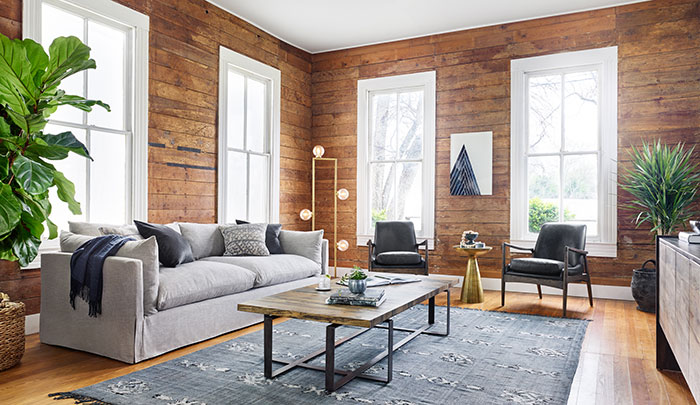 Metal paneling wall
If you want to achieve a more rugged and industrial look for your home, try weathered steel paneling. It's a minimalist design that's elegant in its simplicity, yet able to create a truly unique aesthetic for your home. Mix and match panels of different shades of metal to really give yourself for a rustic-meets-turn-of-the-century look.
Give your steel wall an extra layer of texture with corrugated paneling. The wavy look will instantly give a shed-like appearance – like it was plucked right off the farm.
Wood paneling wall

Wood is so versatile. All it takes to give it a clean, contemporary look is a splash of paint or you can leave it raw and unvarnished for a rustic appearance. With the latter, you can create a textured wall or accent panel that displays a sense of dimension and depth. Try incorporating some light fixtures within the wood wall for a truly unforgettable look.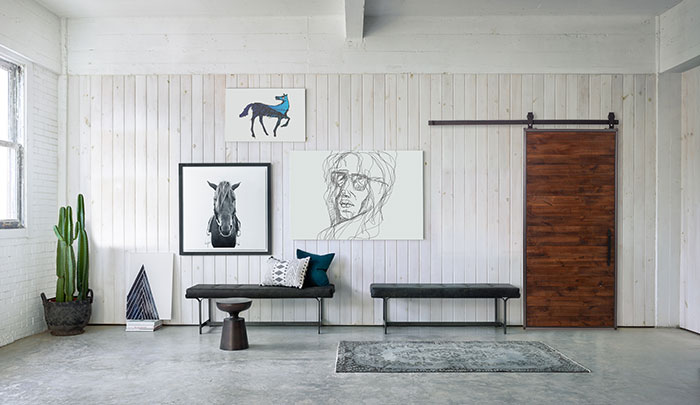 Chevron & patterns accent

Wood accent wall ideas don't just start and stop with simple paneling. Sometimes you've got to add a little something more -- which is why patterns are perfect. And there's no pattern that's made more of a comeback right now than chevron. This classic-meets-contemporary pattern lends itself to nearly any style of decor: modern minimalist, tonal styling, rustic, nautical, or bold and graphic.
Copper sheeting wall
Whatever metal you fancy, there's just something about copper that warms up a room and gives it both color and sheen. And with a little age (and oxidation), copper will start to show some fabulous coloring that can make your already distinctive wall, a true one-of-a-kind work of art.
Tiled metal wall
Give your wall a tiled metal mural for an urban industrial design, complete with a riveting pattern. The multi-paneled construction will complement any wall with that loft-like look and tone. This is an amazing accent wall idea for your bathroom, giving it the ambiance of a chic club for a night-on-the-town experience at home.
Whether you're Team Wood or Team Metal, an accent wall can work wonders for your home style and value. These popular additions are not only eye-catching focal points, but they're excellent ways to add character and personality to your home. To complete your new look head on over to our
rustic barn doors
!