The barn door look is so coveted, but sometimes you don't have enough space for one. Your wall might not be long enough for the track or you might not have enough clearance for the hangers… or both! Either way, Rustica has solutions for these setbacks so you can still enjoy the benefits of sliding barn doors.
Low Clearance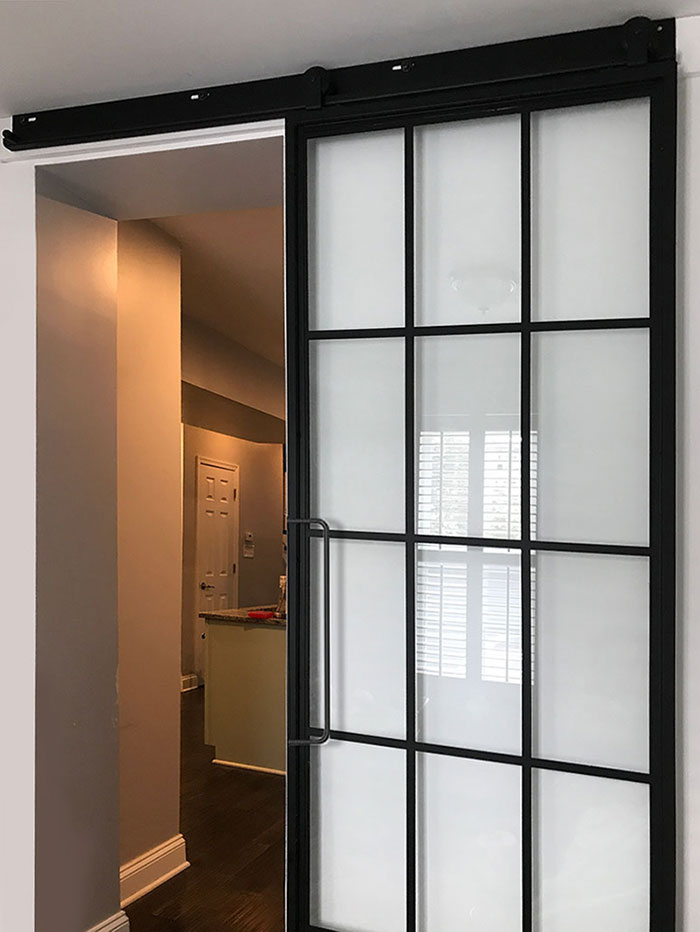 Standard barn door hardware requires about eight inches above your doorway to be installed. Some areas of your home might not have that much space. The
Low Clearance Barn Door Hardware
only needs three inches! This hardware system accommodates those spaces where the ceiling is low and the header space is limited. The Low Clearance Barn Door Hardware can be used for a standard barn door, bypass barn door, and double barn door.
Bypass Barn Doors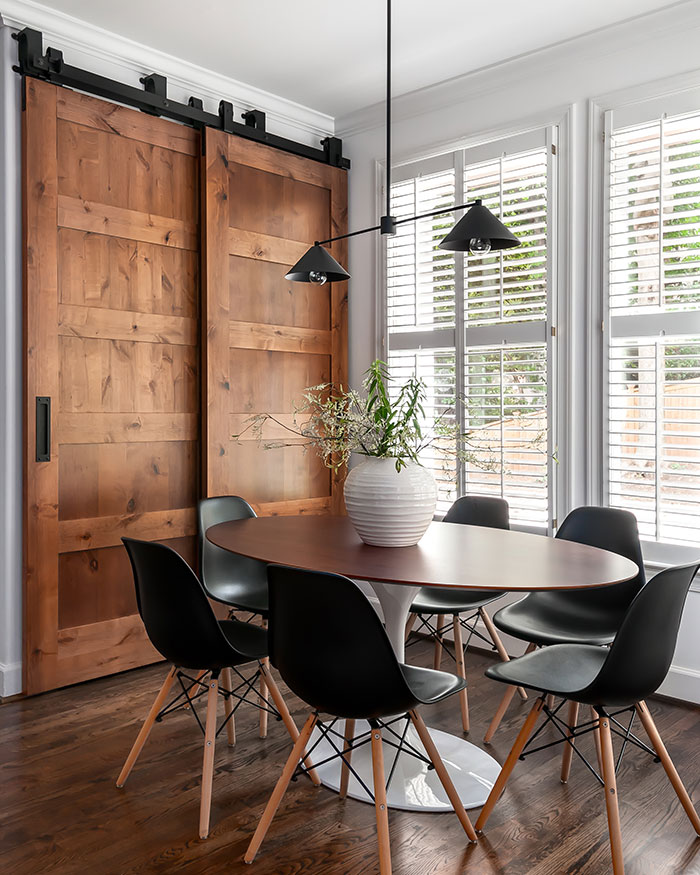 A barn door track needs to be twice as long as the length of the barn door. You might not have that much wall space to devote to a barn door track. Rustica's
Bypassing Barn Doors
are perfect for these kinds of situations. Bypass barn doors slide one in front of the other, only requiring a short track. These bypass doors are available in the same styles as Rustica's standard barn doors.
Bifold Barn Doors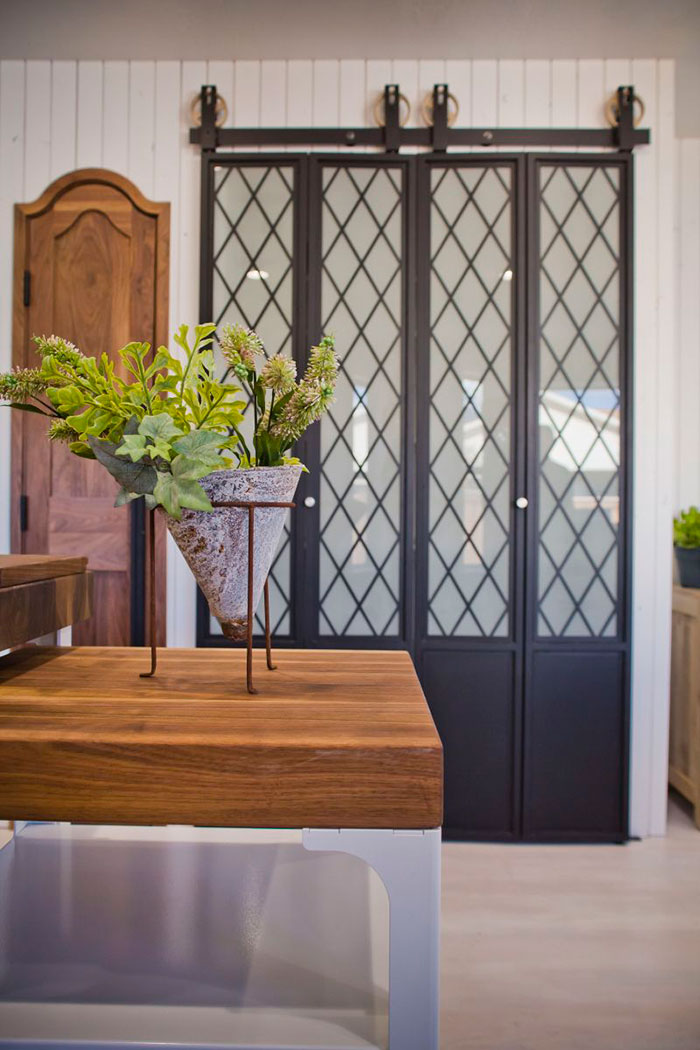 Rustica created the
Bifold Barn Door
about a year ago. It is a bifold door installed on an exterior track. This allows you to have the look of a barn door with a shorter track, making it perfect for spaces that do not have enough wall space for a standard barn door track. Bifold doors fold flat against each other. Kind of like an accordion. This option is perfect for closets and pantries!
It can be a bummer if you don't have enough space for a standard barn door. Rustica tries to give every potential customer the option to enjoy the functionality of a barn door, even if they do not have the room for a traditional barn door. Coming up with solutions for challenging areas of your home is just one of the ways Rustica continues to make functional art for your living space.
If you have any questions or need
help
with a project, give us a call. Our service team is very knowledgeable and eager to help!