"God left the world unfinished for man to work his skill upon. He left electricity in the clouds, the oil in the earth. He left the rivers unbridged and the forests unfelled and the cities unbuilt. God gives to man the challenge of raw materials, not the ease of finished things. He leaves the pictures unpainted and the music unsung and the problems unsolved, that man might know the joys and glories of creation." -Thomas Monson
Put simply, the exhilaration of being creative and the feeling of accomplishment, that often accompany hard work, brings happiness.
---
Allison Meece- founder of the home making blog: A House And A Dog
Every single person on this earth has the ability and calling to create. Whether they know it or not, this ability is in all of us and one person who does it best is Allison Meece of A house and a dog. Her home is beautiful and so is her take on the Modern Farmhouse look, she has made it her own and created the perfect soulful home.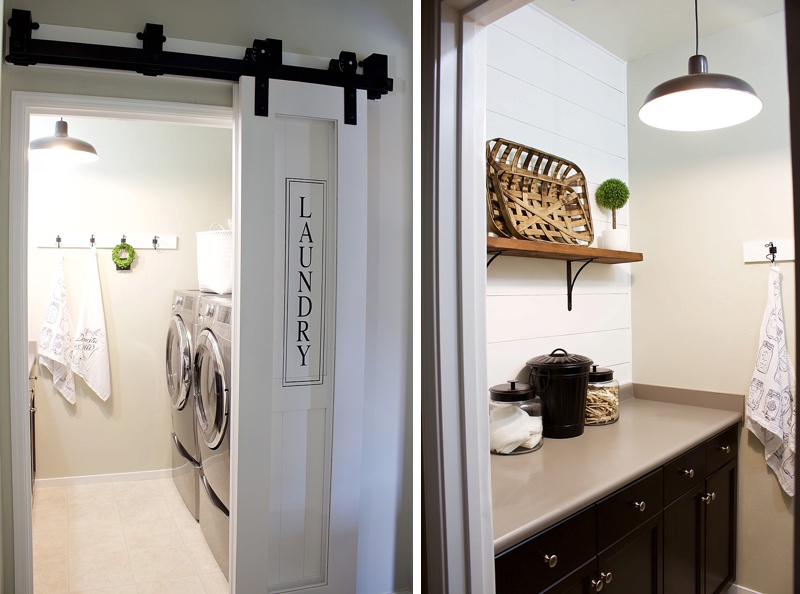 Can you tell us a little about yourself?
My name is Allison and I started the blog: A House and A Dog part time and I'm also a 9-1-1 dispatcher. I graduated from Fresno state in 2009 with a degree in Interior Design, right around the time the house market crashed. And when I graduated there were about 30 of us and we were basically told, "there's no jobs" unless you wanted to start your own business. Which right out of college is spirit breaking. So, I found something else to do and got into dispatching which I love, but my real passion is design. So in 2014 we started building our home and I started sharing the process of making our home on Instagram. And originally I was just expecting friends and family to see it so they could follow along with our home being built and how I was decorating it. But somehow other people started following along, which is when I started my blog. And I found out that I really loved blogging and sharing my process.
Where does the name of your blog and Instagram come from?
When I first started I wasn't sure what to call my blog. But one day during the time while I was trying to think of a name, I was talking to my mom about how, "we just have a house and a dog." And as soon as I said those words, I thought it felt like the right name.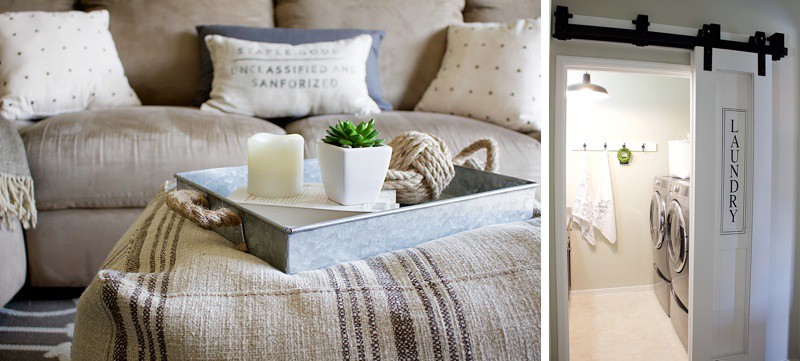 How did you know you wanted to do Interior Design?
Ever since I was little I would watch home shows on TV and I remember during the summer I would stay home and watch home shows on TV. And most days when my mom would come home and she would find all the furniture rearranged. So, I've always known Interior Design was one of my passions.
"My personal rule is that I only keep things that either mean something to me or things that I truly love."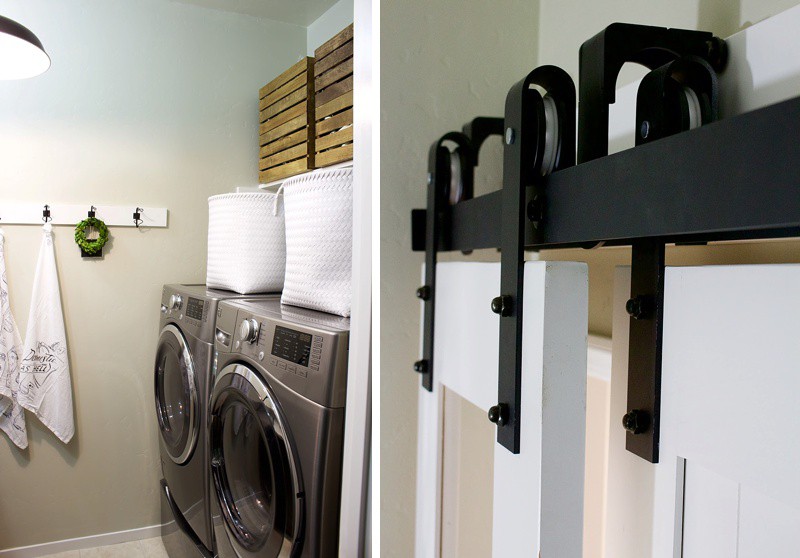 Where do you find inspiration?
I find a lot of inspiration through browsing Pinterest and watching TV shows like Fixer-Upper. And even though a lot of what I see is trendy, I think a lot of the designs can still be timeless. You can create a look for your home and enjoy it for years to come. So, even though the Farm House style is very popular right now, it's a look that if you love it you can have it for years. And another source of inspiration for me is other social media accounts and other bloggers.
It's funny how you can get inspiration. One day I could just be scrolling along on Pinterest and if I like something I can screenshot it and I save everything and I'll go back and reference it. I also like to travel and visit old homes. Just recently I was in Mississippi and we did a house tour in a really old home there that was beautiful. I live in California and they don't preserve the homes the same way.
How do you bring soul into your living space?
Recently I've been trying to cut back and simplify things and when you do that you have to reevaluate what you like and what you don't like. And my personal rule is that I only keep things that either mean something to me or things that I truly love. I think by following that rule is what helps you build a meaningful space. You might buy something at a store that you may like, but it doesn't mean anything to you. Soul comes from filling your home with items that you cherish and that you would never get rid of.
Advice for our readers on building a soulful home?
My advice would be for you to truly find your style whether it's on trend or not on trend it doesn't matter. If you have a home you love, that is all that matters. And don't give up, it might take you awhile to truly find your style, but once you do, you'll be happy with your home. And just keep trying out new styles until you find what you like.
"Soul comes from filling your home with items that you cherish and that you would never get rid of."

What do you like about Rustica Hardware?
First of all, the amazing style. The fact that Rustica offers a lot of different styles of doors. For example the one I got was a bit more Modern, but Rustica can offer something completely custom or something as rustic as someone would like. Also, the hardware is outstanding, I understand why the full name is Rustica Hardware, it's because the hardware is amazing and you can tell it's well made. I also just love the photography and I love looking at all the photos on the website and following Rustica on Instagram. I've also just loved working with the Rustica team, it has been really amazing. It's been a breeze because your team took the time to understand my ideas and then create it for me. It was exactly how I wanted and it was amazing that I was able to give Rustica some simple measurements and then when I got everything it works to a "T". There's nothing off, and the craftsmanship is amazing. I know how nerve wracking it is to order something custom, like a door online, and you always wonder "Did I measure that right, did I tell them right?" How you guys can just take measurements and make something so amazing is just really cool.
To see how Allison used Rustica in her home click here.
Shop the look: