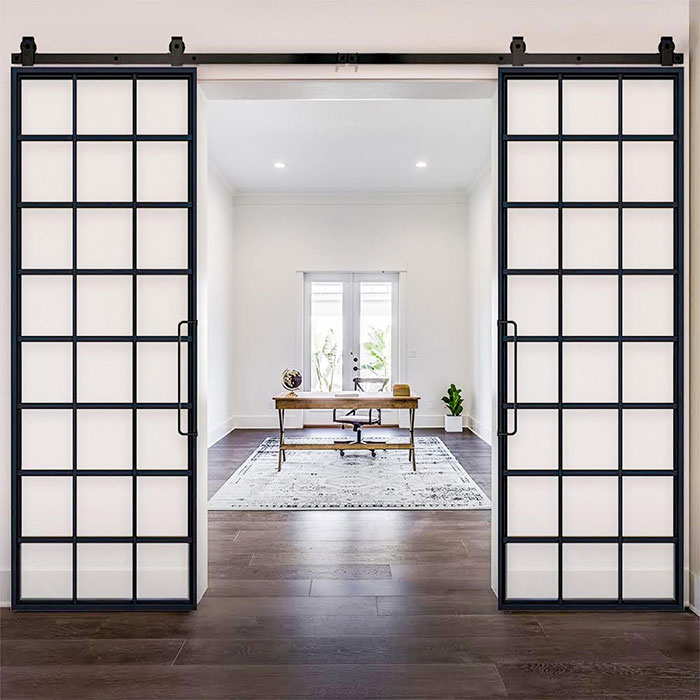 The barn door trend has been going strong for years now. The basic function is the same, but styles have changed and adjusted over time. A popular trend that we have noticed lately the request for glass and steel barn doors.
Because of the increase in demand for these doors, Rustica has created a number of different styles to choose from. These doors are inspired by French design and add a pleasing aesthetic to any room. While these doors can be customized in any of our metal finishes, most customers choose to finish their sliding french barn door in a flat black.
Each Rustica barn door is handmade in the USA and completely customizable to fit your needs. Many people want to use a sliding French barn door in their home, but worry about the glass. The clear glass, although beautiful, does not provide enough privacy for certain areas of the home. A sliding steel and glass door would look beautiful on a closet, but closets aren't always the most organized space. Because of this, Rustica currently offers 14 additional glass styles to choose from. If you want to enjoy the same look, but do not what people to be able to see what's behind your sliding French barn door, the frosted glass is a great option.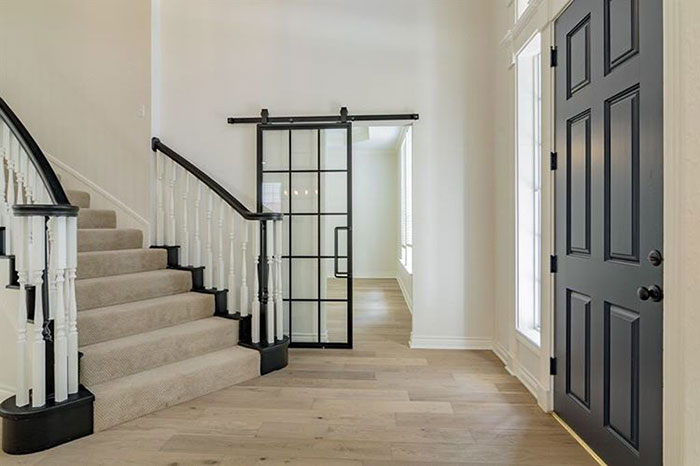 No matter where you install your sliding French barn door, you're sure to have a beautiful statement piece in your home. It's a classic French door look with a sliding track…we have a feeling this trend is here to stay! If you need any help picking out your new door or have additional questions, give our service team a
call
. They would love to assist you in any way they can.
Shop our metal barn door collection
here
.