There's a time and place for the ordinary. However if you're one of those looking for the absurdly awesome then we've put together a list of barn door style inspiration that just might be for you!
These sliding doors will add either a touch of mad genius or futuristic elegance to anywhere in your home (our favorite places for barn doors include bedrooms, offices, bathrooms and anywhere you want to look out of this world cool).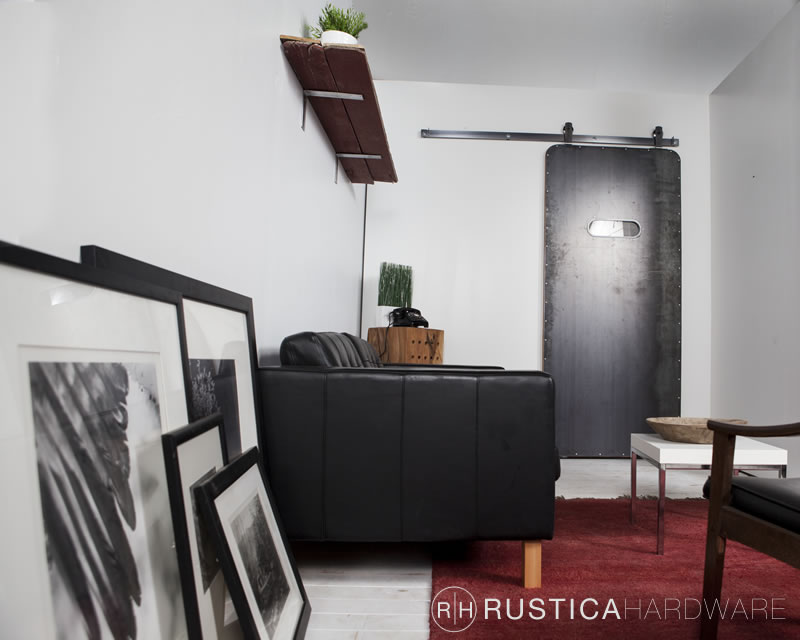 #1 - The Guardsman Heavy Duty Sliding Barn Door
The Guardsman Metal Barn Door is the ultimate fusion of minimalist elegance with futuristic awesomeness. Adds an air of strength to any room and will set you apart in a big way. Composed of distressed steel with rounded corners, this is a statement piece that adds visual weight and contrast to your space.
View The Guardsman →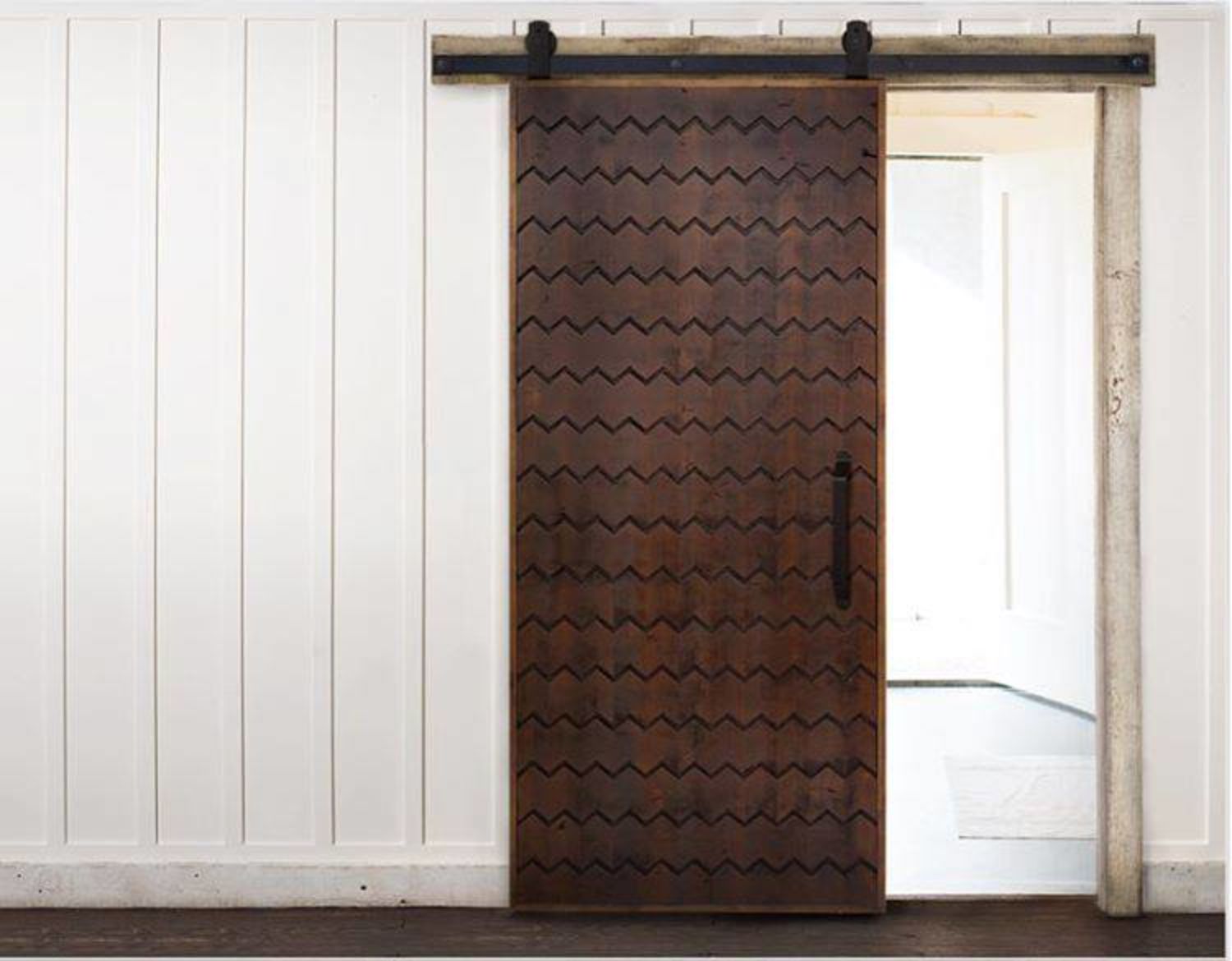 #2 - Alta Sliding Custom Pattern Barn Door
Meet the Alta, a door inspired by the rugged beauty of Mother Nature. The Alta door's rustic, eco-friendly design doesn't shy away from modern style. This Limited Edition door highlights the skill and craftsmanship of our designers with an intricate pattern repeated on both sides of the door.
View Alta Door →
#3 - Steampunk Scrap Metal Door
Victorian, rustic, and edgy all wrapped into one is what is making the steampunk style take off in the artistic and architectural world. Make your home a piece of art.
Read more about
Steampunk style and neo-Victorian decor
on our blog!
View Steampunk Door →

#4 - Helms Sliding Medieval Barn Door
The inspiration for the Helms door is deeply rooted in medieval castles, molten ore, and strong, ancient design. We've taken those elements and created a door for today's home and office with a solid wood frame with a hand forged, ridged-steel inlay.
View Helms Door →

#5 - Powell Frosted Glass Sliding Barn Door
A frosted glass door framed in welded steel, the Powell adds light and privacy to the modern home or office space.
View Powell Door →
Custom Barn Doors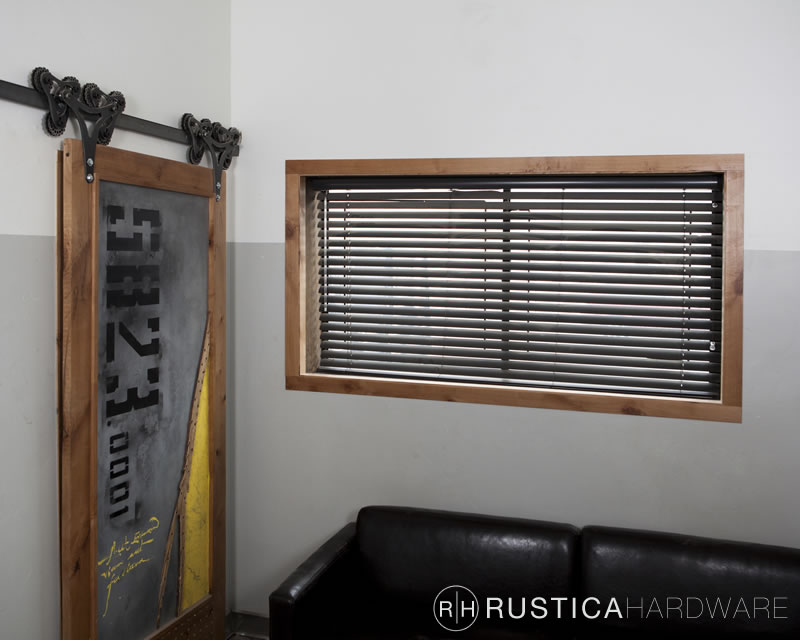 Sub Forest Door
Give your room a feel of nature taking over with a modern industrial sub forest fusion. It's hard to describe this door, but easy to feel.
View Sub Forest Door →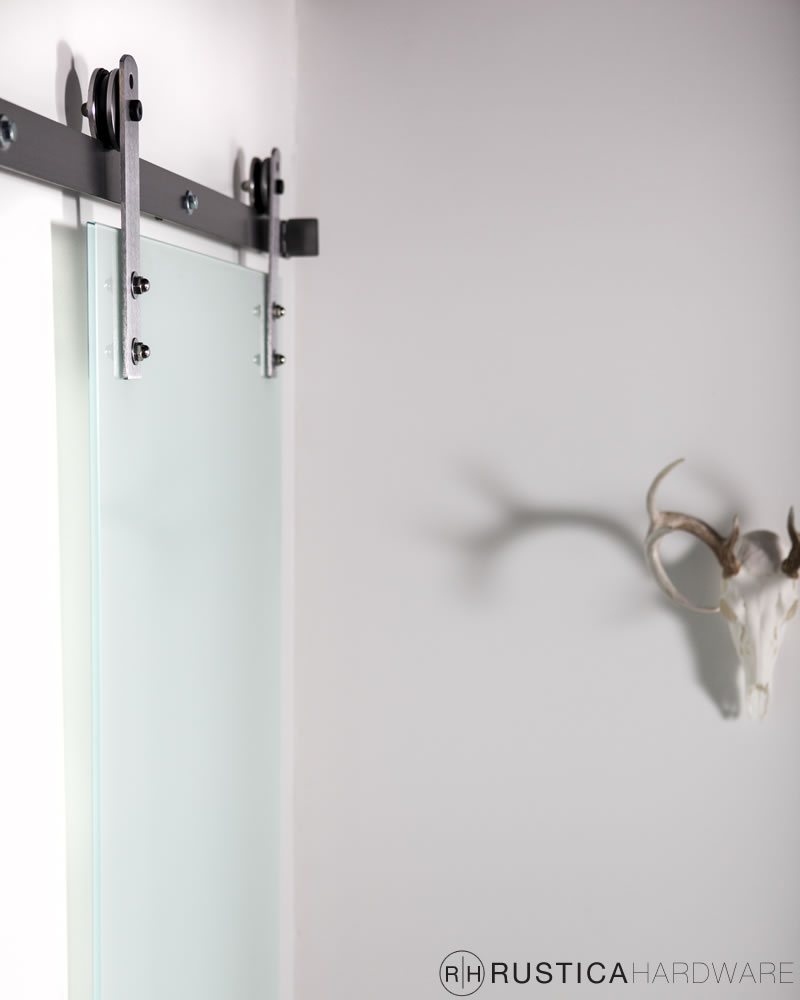 Frosted Glass Door
Nothing says modern like frosted glass, become a legend with an amazing glass door.
View Frosted Glass Door →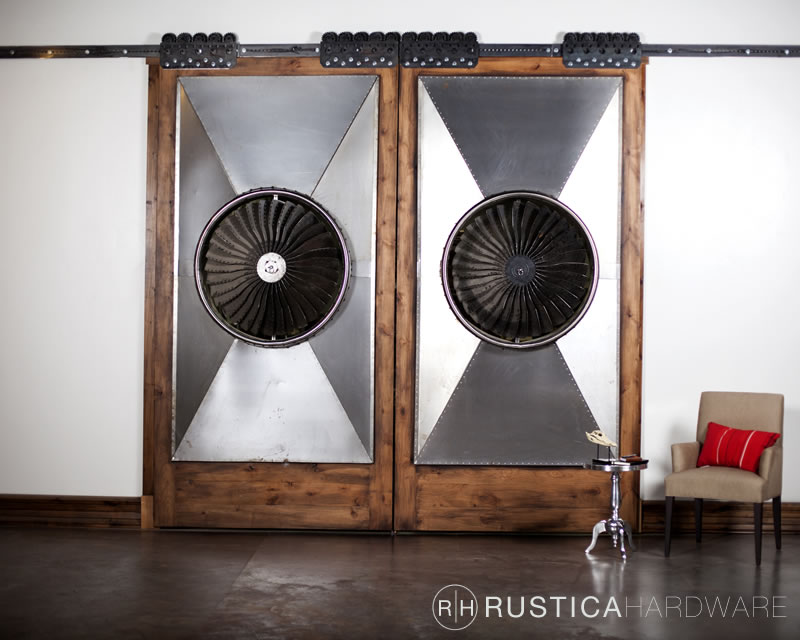 Turbine Door
Massive doors like these that look straight off of a TV set will set you apart like nothing else. Beautifully made with unmatched craftsmanship.
View Turbine Door →