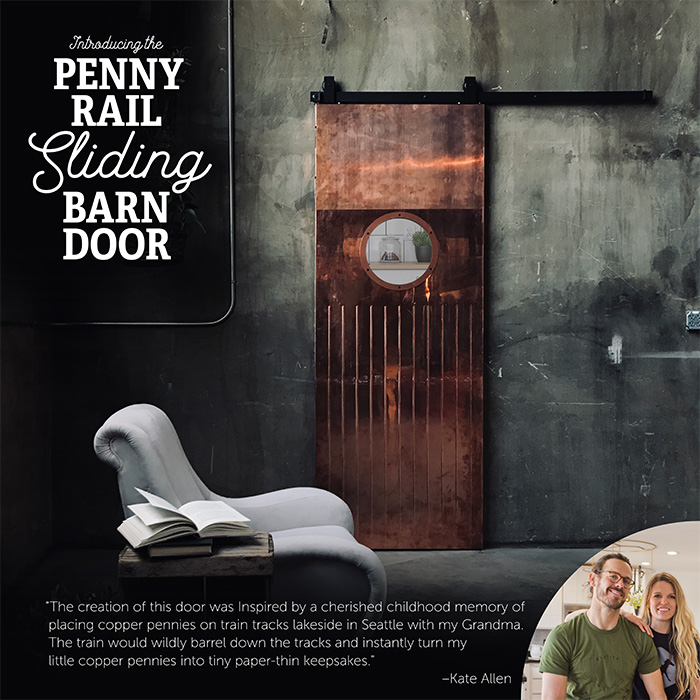 Here at Rustica, every item tells a story. The idea behind each product is inspired by the experiences and dreams this life ignites. The Penny Rail Barn Door is another one of those inspired pieces.
As a young girl, Kate Allen and her grandmother would place copper pennies on the tracks by the lake in Seattle. When the train would pass, it would flatten those pennies into thin mementos. This cherished memory is what inspired the creation of the Penny Rail Barn Door.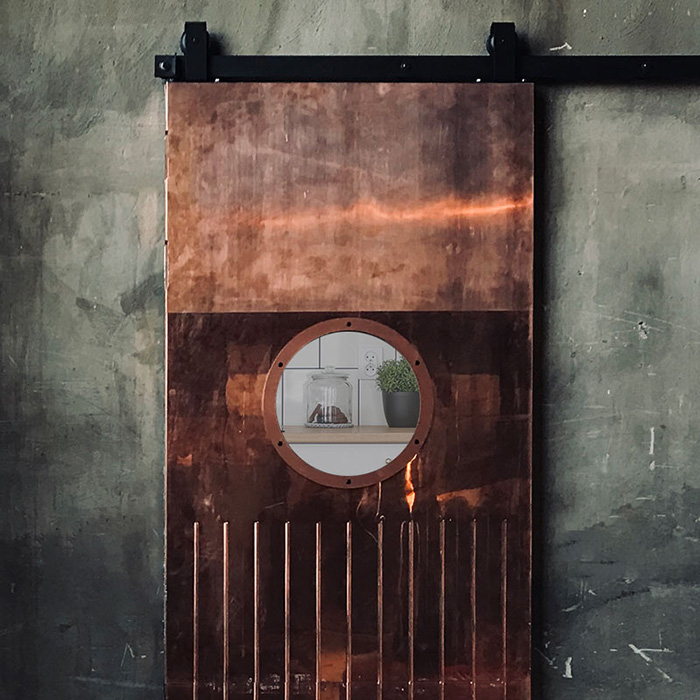 This barn door is truly one of a kind. The Penny Rail Barn Door is an authentic copper-clad door made from real copper, bread rolled and then fully wrapped around a wood frame core. The copper rivets add texture and dimension to this barn door, while the round porthole window pays tribute to design inspired by the past. Make this door uniquely yours by selecting your choice of hardware and glass style for the porthole. Each door is handmade in the USA with you in mind.
The Penny Rail Barn Door pays tribute to the loving moments Kate shared with her grandmother. Inspired by the world around them, Kate and Paul created this door to bring soul to your living space.
If you have any questions about the Penny Rail Barn Door, give our service team a
call
. They would love to help.
Shop the Penny Rail Barn Door
here
.