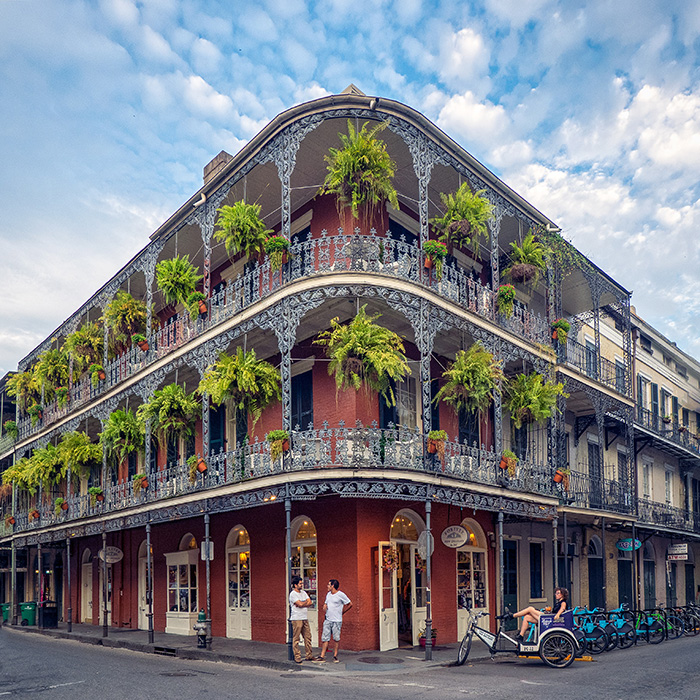 The new French Quarter Barn Door is inspired by the French Quarter in New Orleans. This neighborhood is the oldest in New Orleans and is rich with history. The city was founded in 1718 by Jean-Baptiste Le Moyne de Bienville. A royal French engineer was assigned to design the layout of the city, naming many of the streets after royal houses and Catholic saints. The rest of the city developed around the French Quarter. The French Quarter acted as a town square.
In 1763 the Spanish took over New Orleans. Two fires nearing the end of the 1700s destroyed over 80 percent of the city's buildings. Because of this, most of the buildings in the area today were constructed in the 18th century. The whole district has been named a National Historic Landmark and people from all over gather to visit this famous area.
Many of the buildings in the French Quarter feature large glass doors and doors with a six-panel grid. Here at Rustica, we love a piece that tells a story. Motivated by the beauty of this historic area, we tried our best to mimic the large French-inspired windows. The new French Quarter Barn Door displays that same six-panel grid. The glass and steel complement each other perfectly. With all the beauty of the French Quarter and the convenience of a sliding door, this barn door is sure to become a favorite piece in your home.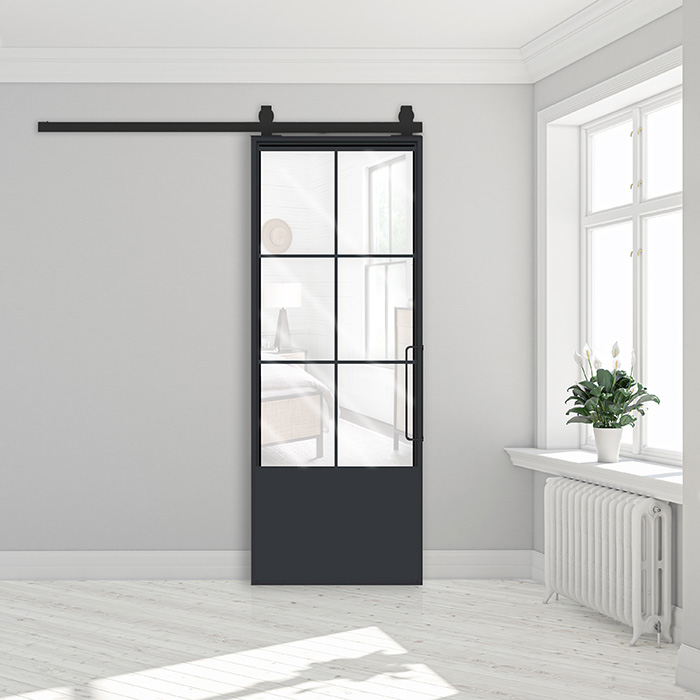 We are continually inspired by the world around us and love creating pieces that tell a story. Each of our barn doors are handcrafted in house with your specific customizations in mind. If you need help ordering your barn door, give our service team a call. They would love to help!
Shop our whole collection of metal barn doors
here
.