The
Chevron Barn Door
adds texture and charm to any room. This barn door is extremely versatile. There are so many different ways to customize this barn door to make it uniquely yours. We love seeing what our customers come up with.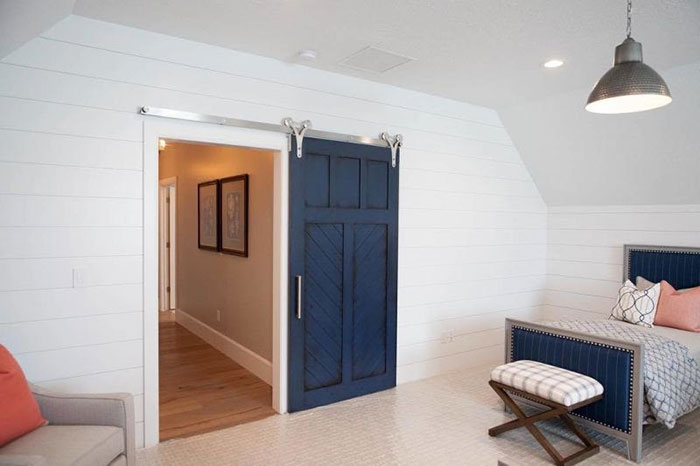 We love how the silver hardware complements the Navy Blue finish on this Chevron Barn Door. This barn door ties the room together perfectly. The chevron design adds interest in a subtle way. The three panels at the top can be inserted with wood, glass, mirror, frosted acrylic, clear acrylic, or metal. The wood inserts were a great choice for this bedroom.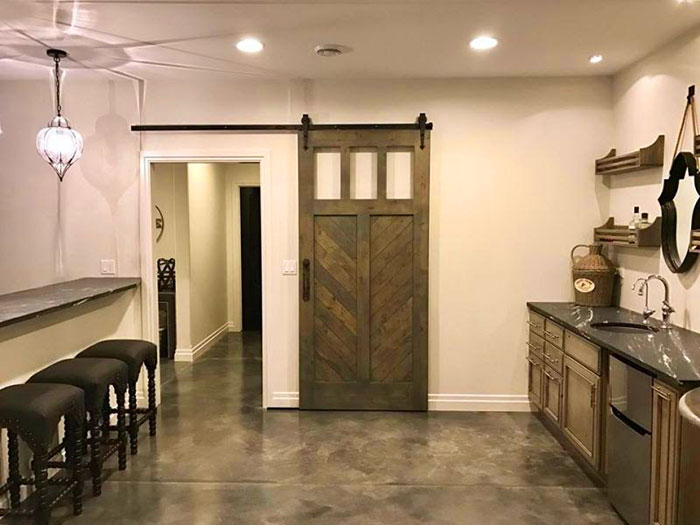 What a fun addition to this gorgeous kitchen! The Barn Grey finish matches this cute farmhouse so well. This Chevron Barn Door adds texture and dimension to the room. We love how the skill of our expert craftsmen is shown in these doors.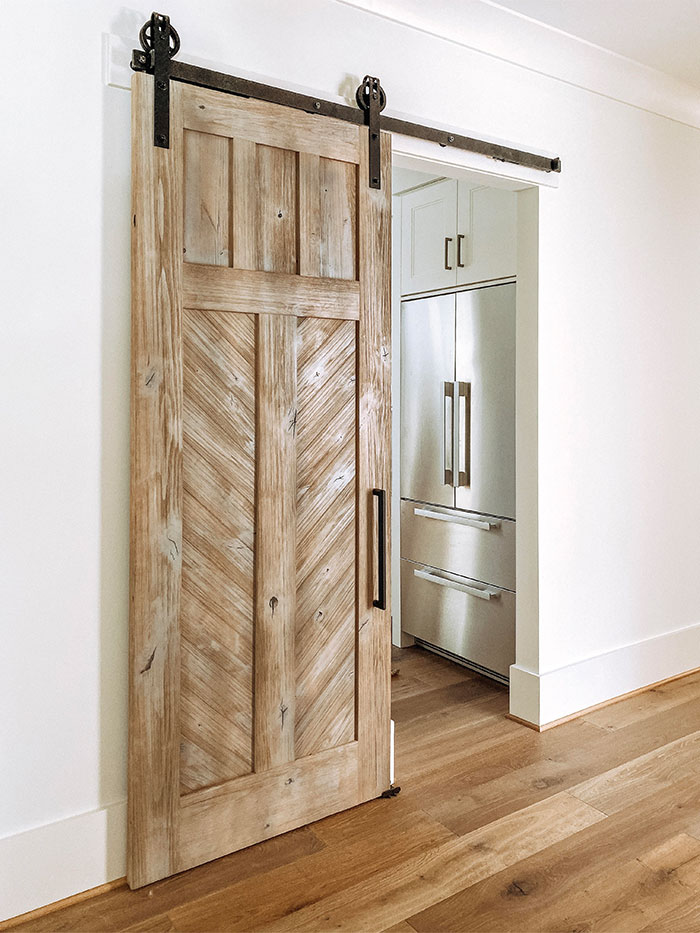 This Chevron Barn Door we did for Eva Shockey has caused a lot of buzz! We created a custom finish for this project called Cottontail. People love how the Cottontail finish brings out the unique colors of the wood. This door might be one of our favorites yet! This finish and the
Garrick Spoked Barn Door Hardware
is a splendid combination.
We are continually amazed by what you come up with! We love seeing the different combinations of finishes, inserts and hardware.
Shop the rest of our barn door collect
here
.