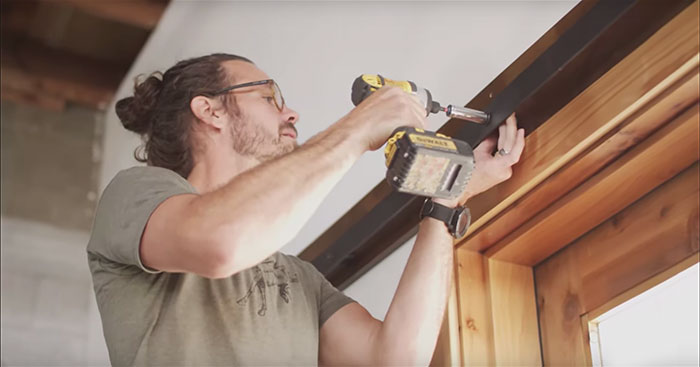 Doing a project yourself has a lot of benefits. To name a few, you can save money and learn a new skill. It's tempting to want to get a project done quickly, but good things take time! A rush job can end up being more work. Here are a few deadly sins to avoid when starting a DIY project:
Not Doing the Research
Not all DIY projects are equal. Some projects are simple and can be done by any first-timer. Unfortunately, other projects take a lot more forethought. As inspiring as Pinterest is, it can be somewhat deceiving. A DIY project might look painless, but it is always a good idea to investigate what time and skills might be required. It is also might be in your best interest to talk to someone who has done the same project before and get some helpful feedback.
Guessing Measurements
This obviously a bad idea, but you would be surprised by how often it happens. Everyone has heard the saying "measure twice, cut once" and it's great advice. It's always in your best interest to double-check your measurements and it could save you from a headache later.
Not Reading All of the Instructions
The
instructions
are there for a reason! But many of us like to assume we know how to do something because we skimmed the instructions. Carefully reading the instructions is a simple way to make sure the project is done right. It's a lot harder to try to go back to the instructions and figure out what steps you missed when you're halfway done.
Procrastination
I think we're all a little guilty of this sin. Starting a challenging DIY project might seem daunting, but if you have the materials you need, get started! If you begin your project months later, you might find that you don't have the correct materials and it's too late to make any returns or exchanges.
Starting a New Project Without Finishing the First
There is nothing wrong with doing multiple projects at the same time. Some people are thriving multitaskers. The problem lies in jumping from one project to the next one, to the next one, and to the next one and never really finishing any of them. No one wants a bunch of half-finished projects cluttering your home.
Buying Cheap Materials
Getting a good deal on materials is different than straight-up buying cheap materials. You are putting in a lot of time and effort into this DIY, so make sure you are using materials that will last.
Not Asking for Help When you Need It
Some projects might make you feel a little out of your element. There is nothing wrong with asking for help! Plenty of home improvement sites like Houzz have a platform for users to ask questions and receive feedback on their projects. Rustica is also a good source. Our team is extremely knowledgable when it comes to DIY projects. Give us a
call
. We would love to help!
From projects big to small, most of these DIY deadly sins can be avoided if you DIT (do it together) instead. Home projects are far more fun when you do it with someone. It never hurts to have a second pair of eyes while measuring or reading instructions. Including someone in on your project can also help keep you on task and make sure the project gets done.