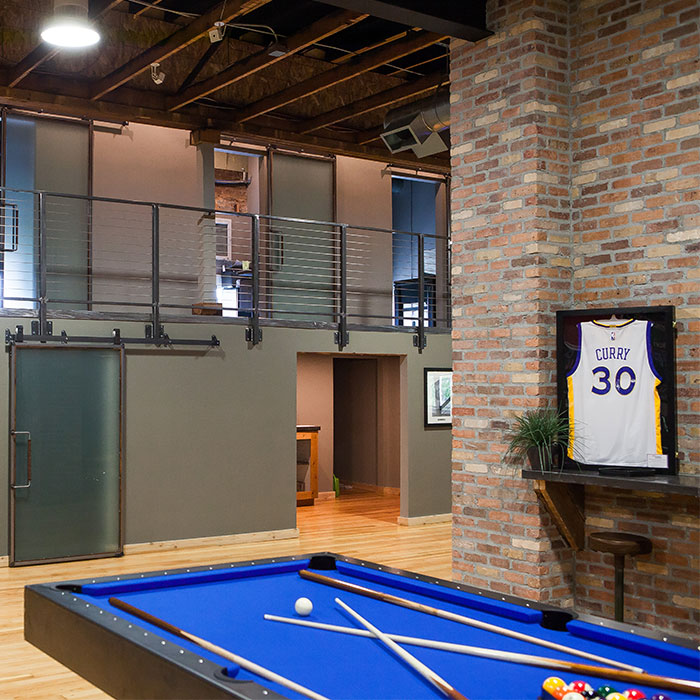 Industrial style living spaces often feature exposed brick, concrete floors, and raw metals. This style is inspired by old factories and warehouses and can sometimes feel cold and unwelcoming. An industrial style adds a lot of texture and character to a room, but can sometimes lack a "homey" feel. Here are a few ways to add a little more soul to your industrial space!
Luckily, most industrial spaces have wide-open areas, leaving you with a lot of room to work with. Including large comfortable furniture in your decor sets a room up to feel more relaxed and cozy. Think about adding a couch or a loveseat that makes you want to curl up with a good book.
Industrial spaces usually include high ceilings. These high ceilings can make decorating a little tricky. You'll want things to reflect human scale. Smaller art pieces will be disproportionate with your space, using them can make you feel unbalanced. Instead, think big! Like barn doors! Many people use barn doors as art. Sometimes they're not even functional! Barn doors are large and if they're from Rustica, completely customizable. Whether the barn door is a working door or just leaning against the wall, they can add a personal touch to your industrial space making it feel a lot more like home. Check out our many different barn door options
here
.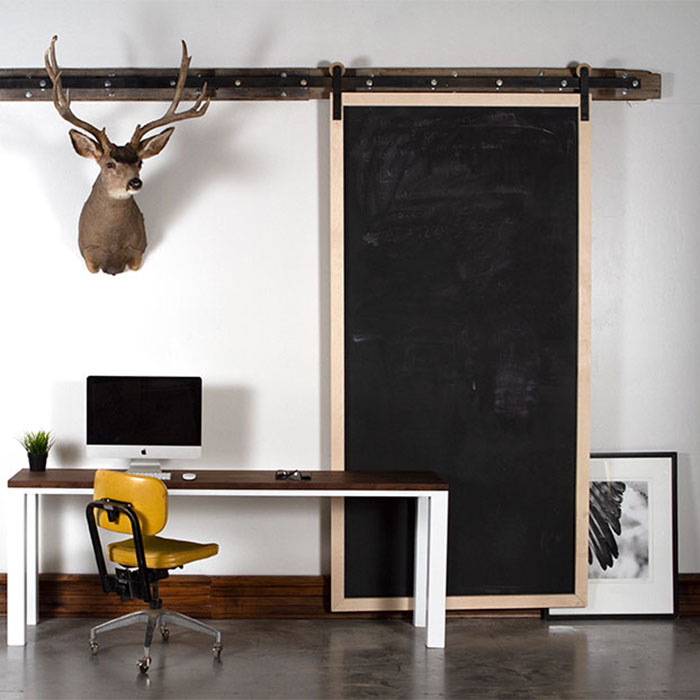 Because these spaces use a lot of neutral hues, adding your own pop of color is an easy way to make it feel more warm and welcoming. Add a few colorful pillows to your couch or a bright area rug under your kitchen table.
A lot of thought goes into decorating your industrial style living space. This style, being influenced by old warehouses and factories, can come off cold and intimidating. Adding pops of color, comfy furnishings, and personalized art can make your space feel more like home.
If you have any questions, feel free to
reach out
. We would love to help!