As much as we all look forward to the upcoming season, fall brings colder weather, which can make getting your home projects done difficult. For whatever reason, it's harder to stay motivated when it's chilly outside. Fall officially starts on September 22, so you've got a few more days to get things done before you run out of gusto. Here are a few last-minute projects you can squeeze in.
Stencil Your Tiles
Outdated tiles? There is a quick and inexpensive way to update your tiles. Have you heard of tile stenciling? You literally use a stencil to paint new, trendy designs on outdated tile styles. Tile stencils have become more popular over the last few months. It's easier and cheaper than retiling. This fun project can really change a space. If you don't believe me, check it out on
Pinterest
. There are plenty of how-to directions and advice from others who have done it.
Hang a Mantel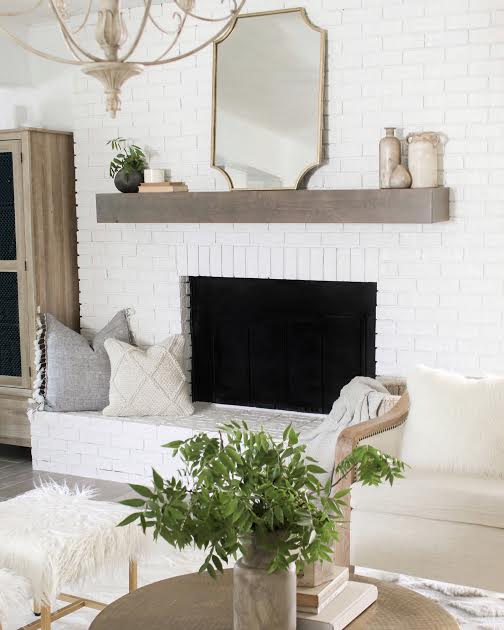 Mantel decor is huge during these upcoming months. We are personally BIG fans of mantel decor. They are an easy way to display treasures and seasonal decorations. Our floating mantels add a simple, stylish aesthetic. Perfect for any home! Installing one of our mantels can be done in a matter of minutes, making it a perfect DIY project to get done before fall. As time gets closer to fall, our mantel orders can get pretty backed up. Beat the rush by putting your order in today. Shop mantels
here
.
Paint Your Front Door
Who doesn't love painting! Painting your front door is a quick way to add some curb appeal to your home. Find that perfect shade and get to work! You'll be amazed by what a little paint can do for your home.
Replace Your Hardware
If you're looking for a quick and easy way to update the interior of your home, a simple task like changing out your hardware could be just the ticket. Pick out some new (or vintage) hardware for your cabinets or interior doors! This simple change really does make such a difference.
Install a Barn Door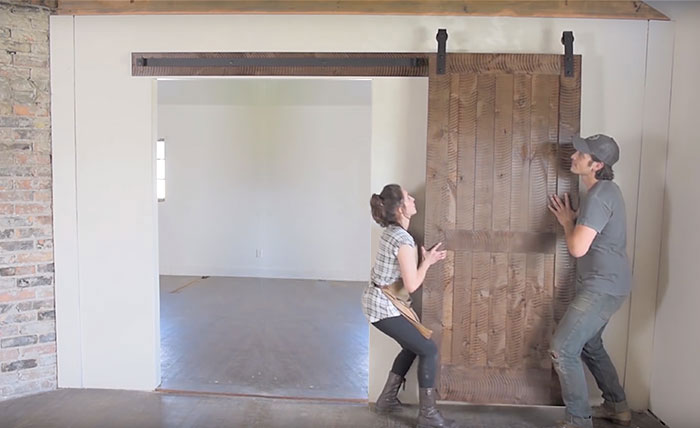 HAD TO. We can't help it. We think every home should have a barn door. Installing a barn door is a project that takes two and a little bit of muscle, but it is so worth it! On top of that, it really doesn't take too much time. Just a few dedicated hours and your barn door will be up and ready to go. Check out our barn door options
here
.
These projects are such an easy way to add charm and style to your home. The colder months bring holidays and good food, but it's hard to keep the motivation when it comes to home improvements. Simple projects like these can help you feel accomplished and fulfilled until next spring and summer! As always, if you need any help or advice on a project, give us a call! We would love to help.