Interior double french doors are a timeless style. French doors add beauty and value to your home. Traditionally, double french doors were used to transition an indoor area to an outdoor space. However, interior french doors have grown in popularity, connecting one indoor location to another.
Rustica offers interior double french doors in a few different functions. There are traditional hinged doors, sliding doors, and pocket doors. Each function has its own unique benefits and is tailored to a specific niche.
Double French Hinged Doors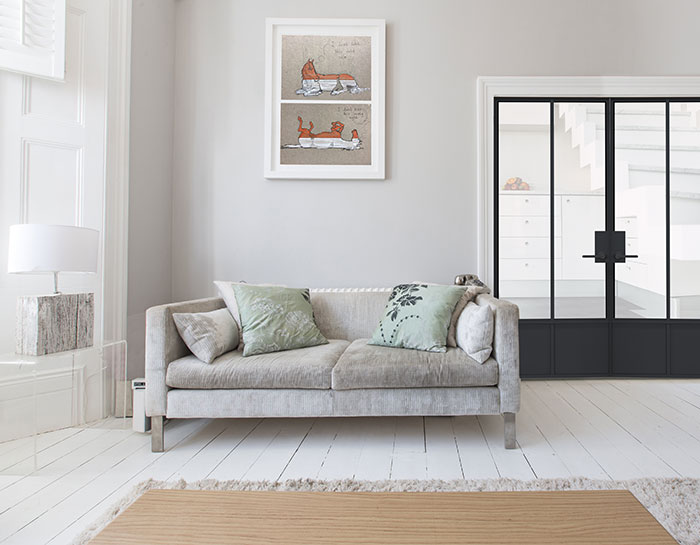 Choosing a hinged option is a traditional method for double french doors. Depending on how much wall space you have, a
hinged double french door
might be the best choice for you. Hinged double french doors can be more soundproof than sliding doors, making them perfect for home offices.
Sliding Double French Doors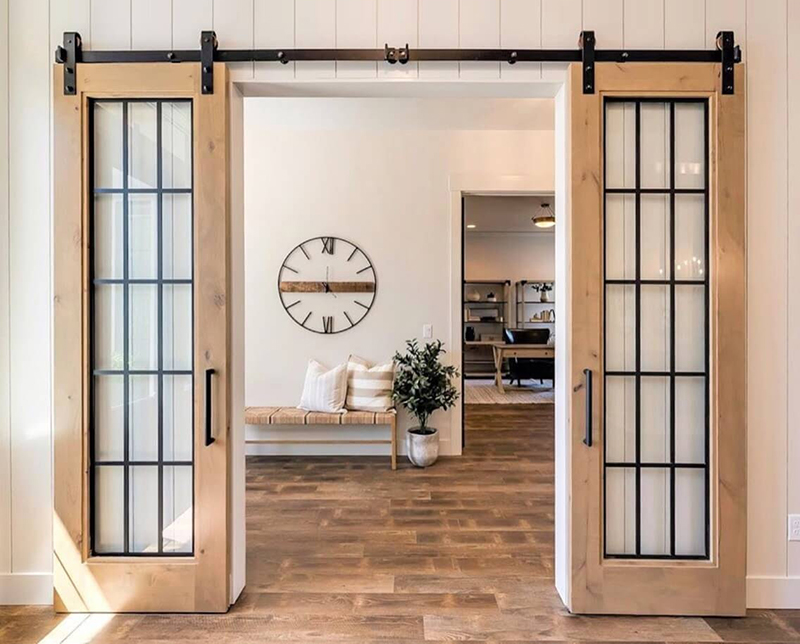 Sliding doors will still provide you with that double french door look. A less conventional option, but convenient for those who have the wall space available. Sliding
double french doors
slide up against your wall when opened. This gives you more clearance and space to work with. The doors are easily transitioned from open to closed, making them perfect for areas with a lot of foot traffic, like kitchens and family rooms.
Double French Pocket Doors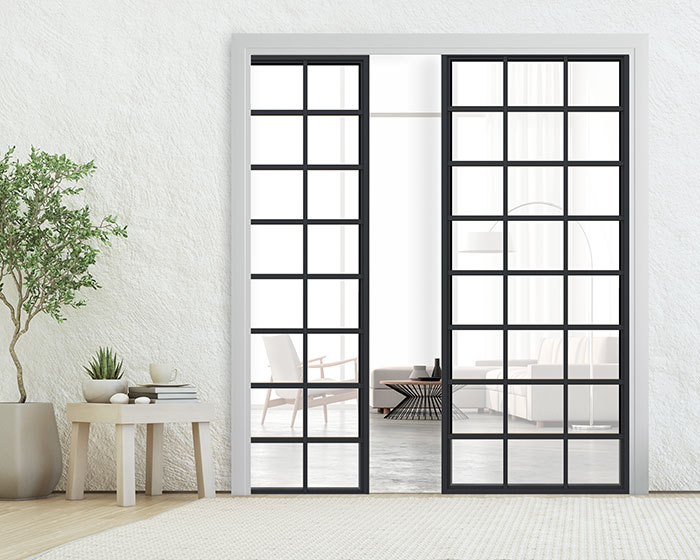 Pocket doors are incredibly useful. They slide right into the wall and sit flush against the door frame. Double french
pocket doors
are perfect for opening a space up to another room, creating the appearance of one room but still having the option to close it off for privacy.
You can benefit from the different functions of each interior double french door option. Depending on where you will be adding your doors will help narrow down which choice would work best for you. Whether you choose hinged, sliding or pocket doors, the interior double french style is a classic look that has withstood the test of time.
If you have any questions or comments, don't hesitate to
contact us
.
Click
here
to shop our french doors.