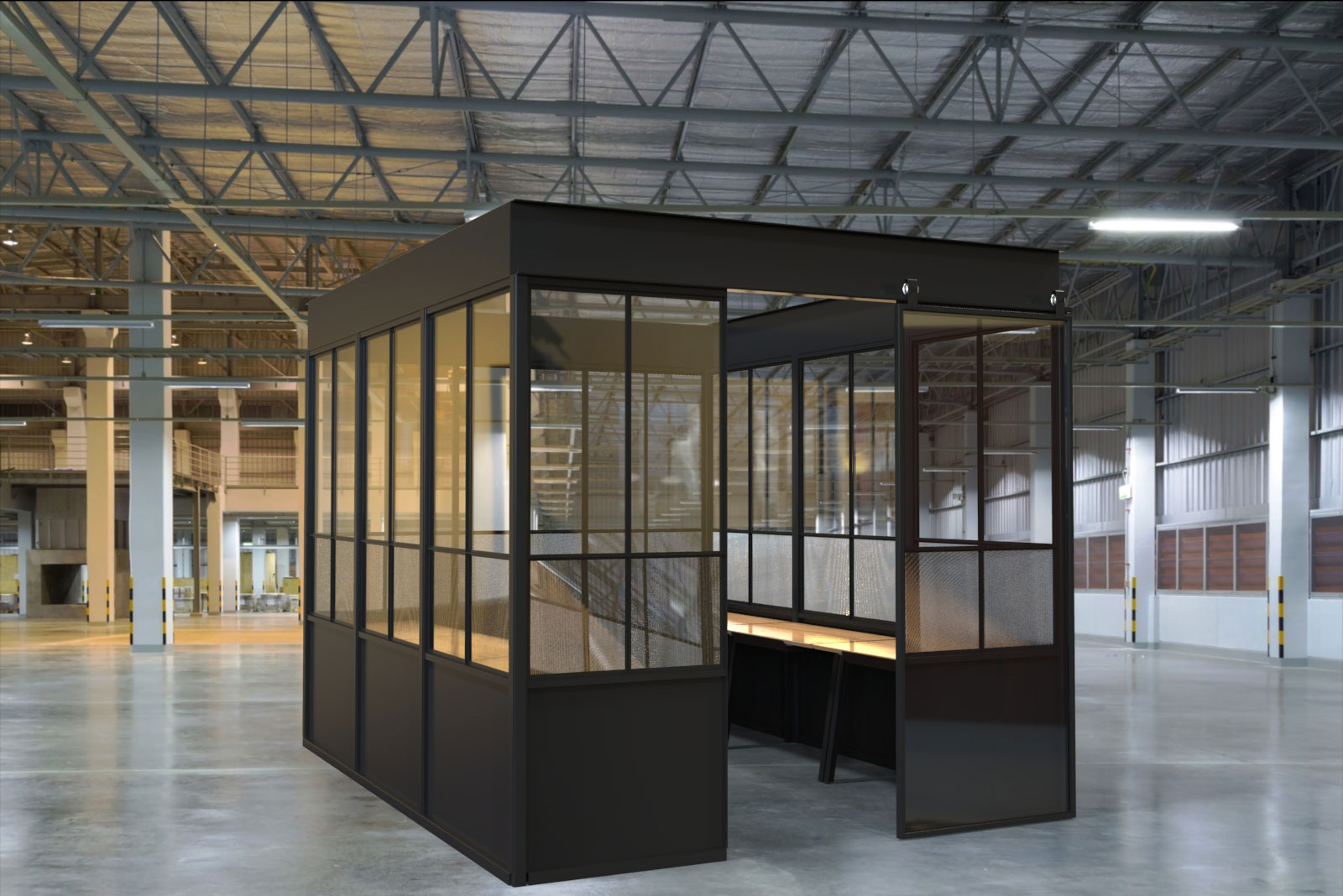 If you've seen one office space, chances are, you've seen all office spaces. Physically? Of course not. But visually? Atmospherically? Definitely. It's safe to say there's not a lot of variety in most of today's offices: closed-off cubicles, back corner offices, uninspiring workspaces and décor, uninspiring inspirational posters.
And the list goes on.
But no business ever got anywhere by playing it safe. Sometimes, you have to shake things up. That concept also extends to the very furniture that inhabits your office and sets the tone for your workday.
Drab designs and out-of-date furniture don't inspire creativity. Office furniture can be functional and fashionable. It should be as much of a tool for getting things done and ideas off the ground as a laptop, pen, or paper. Let us introduce you to a few fresh furniture ideas to liven up your office and get those collaborative juices flowing!
Pod Panels & Collaboration Spaces: Creating a More Creative Office Environment
Just one viewing of the movie, Office Space, can make you want to squirm, and although the movie is a satire of the corporate drone life, the actual office space décor is anything but a mockery. Those grey, eight feet tall cubicle walls and office panels that look like they were made in 1984 are a sad reality for groups of workers everywhere. Stuck somewhere between a wannabe office and a glorified desk, cubicle dividers and modern office cubicle walls inhibit collaboration and camaraderie among employees.
In order for people to do their best work and create a workplace that fosters creativity, foresight, culture, and collaboration, sometimes, your office has to "dress" the part.
We aim to change the corporate mold and the way office work is done through designing and building a new type of rustic office furniture and workspace. For established offices that need a breath of fresh-air or start-ups that are lean on space (and budget), we've been hard at work building functional spaces-within-your-office space to make the most of your layout.
Pod Panels and collaboration spaces
are purposefully-built to intentionally create natural light, privacy, comfort, and inspiration for the ultimate working space.
As a leading manufacturer of home and commercial office sliding door panels, our Pod Panels are easy to assemble and can instantly create a new room that's private without being hidden. Manufactured to look like a group of beautiful sliding French doors that seamlessly connect, Pod Panels offer the function and familiarity of the modern cubicle, yet allow natural light and a welcomed openness to your office space.
To make things even easier and more convenient, our Pod Panels are built and shipped in easy-to-install panel kits that anyone at home or at the office can quickly and effortlessly install. And since they're modular, you can create just one office pod for a small business or build out enough for an office space fit for hundreds. If you move to a new office space, you can take them with you.
The Benefits of Dedicated Collaboration Spaces & Tables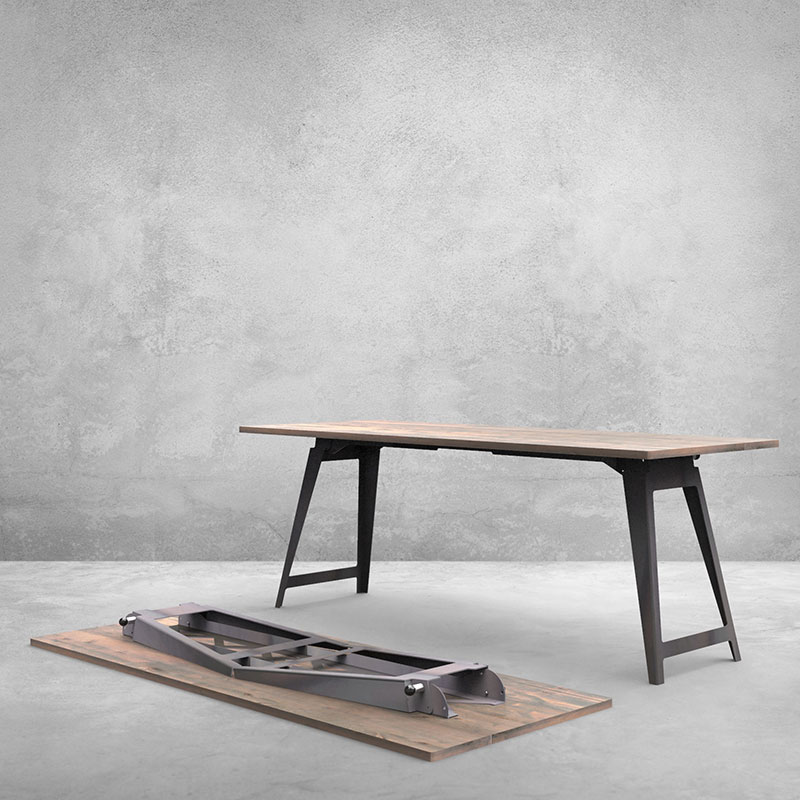 King Arthur and his knights may have had their Round Table, however, you and your office colleagues can share ideas (minus the swords and flagons of mead) seated at a collaboration table.
If space is at a premium in your office, these tables are made with a group dynamic in mind. It's a great way to create a mobile, collaborative space with a simple setup. They're large-enough to accommodate a team, yet small and flexible enough to move to a different spot in the office should you need room for other things as your team grows. (Added points for setting up a free-standing whiteboard on wheels near your collaboration table for jotting down everyone's ideas on-the-fly!)
Even if your office is a small space, having a devoted area where your team can collaborate shakes people out of their daily routine and exposes them to the ideas of others. It's a great way to learn from teammates and breathe fresh ideas into a project. (Plus, a little human contact and time away from your cube is always good for the soul!)
Create Space On-the-Fly with Office Phone Booths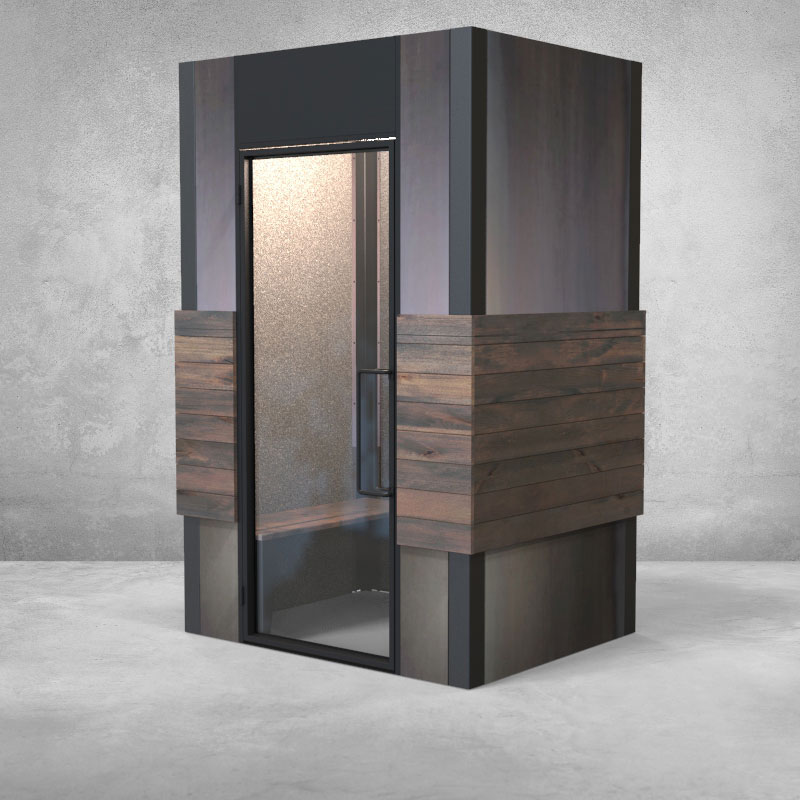 If you need something with a little more privacy than just stylized French door sliding glass, then our
phone booths
are perfect for your conference needs. These fully soundproof booths offer enough space for one to six people. Each is equipped with a floating, built-in working conference table centered in the middle of the booth. They're designed with privacy and collaboration in mind, whether you need to take a quick client call or schedule a brainstorming session.
Better yet, with their weathered, rustic design, our office phone booths don't look like office furniture. With its pale Alder wood finish, it goes with any decor, but adds a modern-yet-edgy feel, shaking up a staid and stuffy office.
It's time to stop working like it's the 1980s. Work cubicles are dated. The technology you use at work hasn't stayed the same since then, so why should your workspace? Let Rustica Hardware help bring you and your office space into the 21st century and create a more modern, more collaborative work environment.
Check out our
Pod Panels and Collaboration Spaces
!