Project Idea: Multi-Colored Barn Door Spurs Modern Rustic Inspiration
Jay and Dawn Fischer recently built a new home and wanted to give it a modern / rustic feel with their interior decor. The couple has an affinity for bespoke style, so when it came to finding a sliding barn door that would work with their open floor plan, no ordinary door would do.​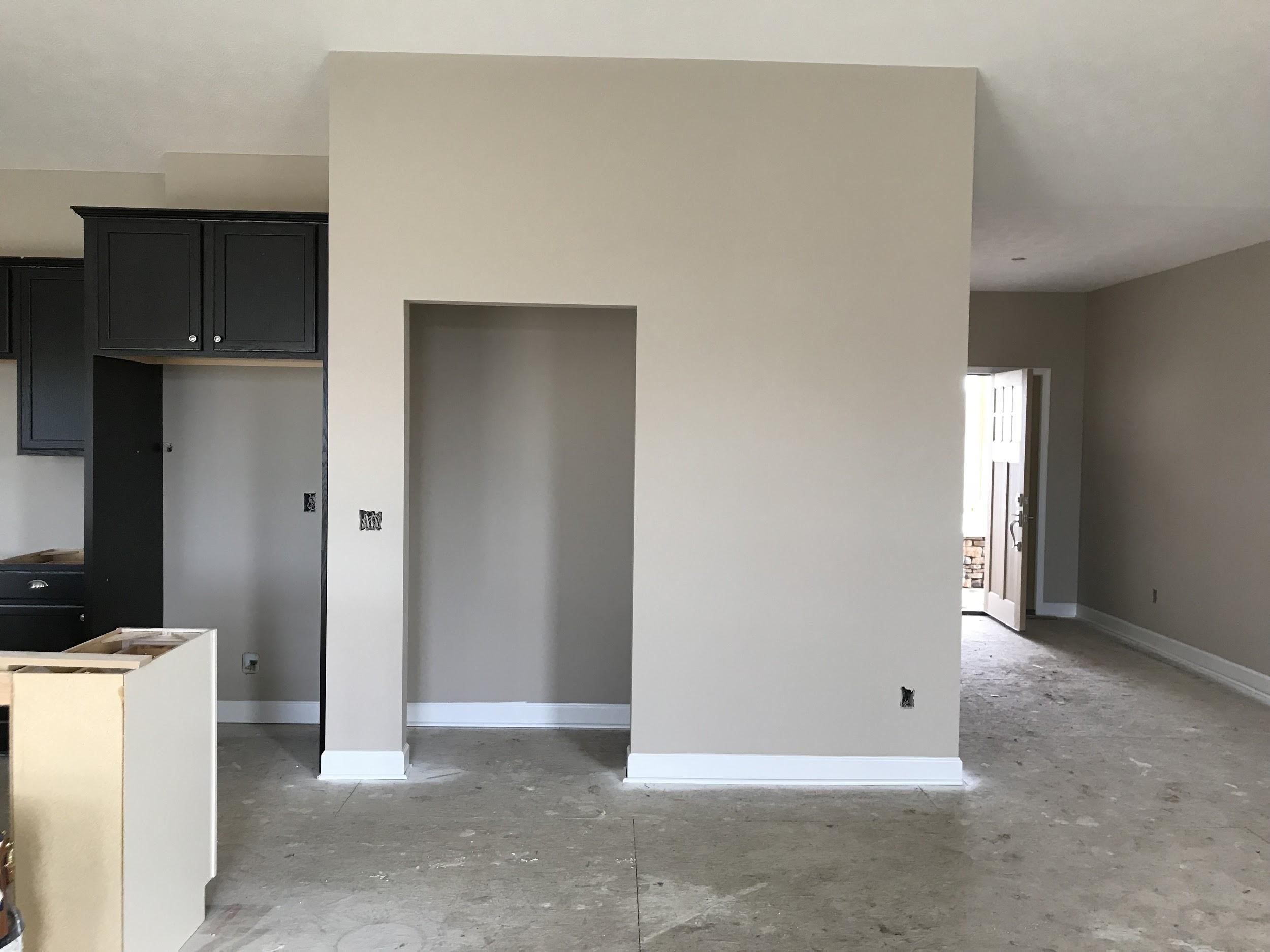 "We wanted a sliding wood door that wasn't the traditional X-brace style barn door that is generally one solid color. We want a rustic wood door that would be a focal point in our new construction home," said Jay. "I spent countless hours viewing door images on the internet and went to many stores and wood shops before finding this amazing reclaimed barn wood door on the Rustica Hardware website."
Keep reading to find out more about the Fischer's unique Rustica Hardware door and how their DIY project played out:
It's Not Just a Door… It's a Conversation-Starter
The Fischers fell in love with a reclaimed wooden barn door from Rustica. They shopped around, trying to find something unique and to do some comparison shopping, but nothing they saw really captured their attention.
"We wanted a door that wood have all of the colors in it that were in the room," said Jay. "We wanted something rustic and different that wouldn't just be like every other door that people put in their homes. After much deliberation, we decided it was the perfect fit. The door is absolutely beautiful and very well-crafted. It's a definite conversation-starter."
They chose the design from the website, but asked us to make the door for them in custom dimensions for them. We were all too happy to oblige!
Once they got their door home, it was time to install their brand new barn door. Having held out for the door of their dreams, the Fischers were pleasantly surprised when they found it to be an easy and sturdy install.
"The soft close and open units really help protect the door and the house from damage especially since the door is so heavy," Jay offered. "I'm sure repeatedly banging the door against the hard stops without the soft stops would cause things to work loose and possibly break away from the mounts on the wall. It was very easy to install and the soft close and soft open stoppers are amazing."
Living (With) The Dream
Jay and Dawn decided to use their new sliding barn door as a focal point against a wall that bordered their kitchen. Having chosen a neutral paint scheme for their walls and throughout much of their home, the door's multi-color, "patchwork" wood design helped bring both the modern and rustic elements of the floor plan into play to tie the room together.
Having seen it in-person and installed in their new home, the couple was even more satisfied with it than they were with images on the website.
"It was even more amazing than I thought it was going to be and everyone who sees it loves it and wants to know where we got it because they have never seen anything like it. It is definitely the most conversational piece in our home," said Jay. "Thank you for making this awesome door for us."
It was our pleasure, Jay and Dawn! The entire Rustica Hardware is thrilled you chose our designs and even happier that it was an easy install and that one of our custom barn doors is a cherished part of your beautiful home.
Have you done any new DIY home projects with a Rustica Hardware door? We'd love to see it! Submit to our Project Stories here!