Double doors are a classic look, but they can be so bulky! With hinged doors, you have to plan on how much clearance you will need to allow the doors to swing. This can really cramp your style. Double barn doors slide right against your wall, leaving you with a lot more room to work with. Not only do sliding double barn doors save you space, but they add style and personality to your home. Here are a few of our favorites!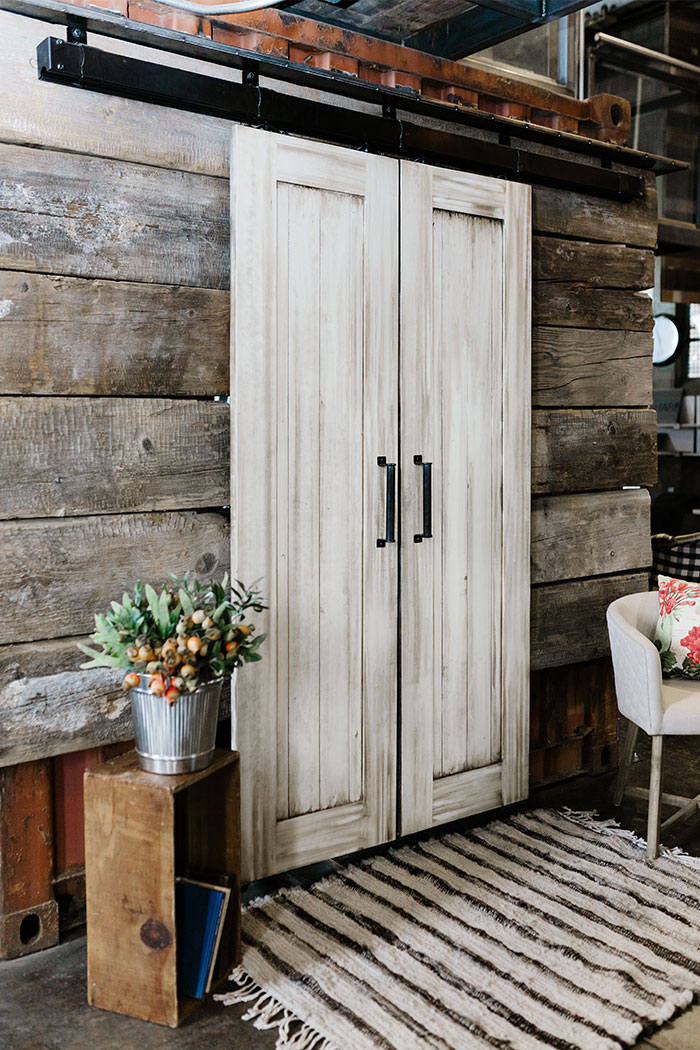 The
Lewiston Double Barn Door
is such an easy door to customize and make uniquely yours. We love the different looks people come up with.
This custom double barn door is truly a work of art. The combination of raw steel and wood is stunning. With all the customization options that Rustica offers, you can make a unique statement piece for your home.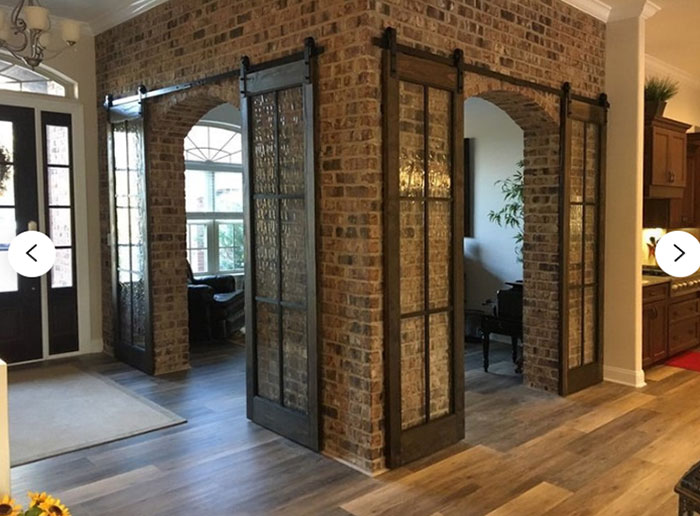 One set just was not enough in this case! The glass on these double barn door is so eye-catching. It still creates an open appearance while protecting privacy.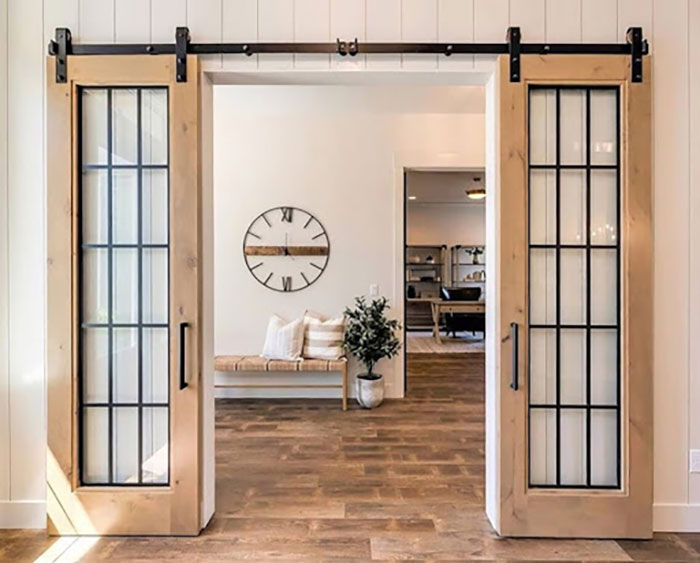 This
Farmhouse French Full Double Barn Door
is a modern rustic style. These double doors are so elegant. Sometimes keeping your finish simple is the best option! The natural wood stands out on its own.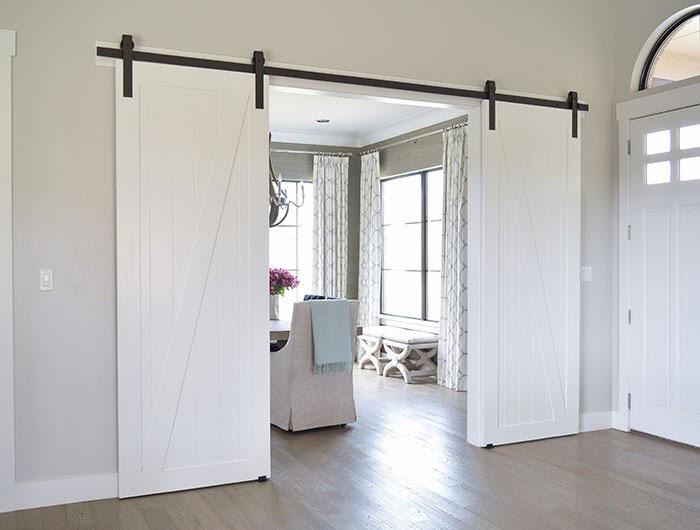 The Z Double Barn Door is a popular option. Choosing to finish it in a bright white creates a fun shabby chic look.
It's amazing how barn doors are so versatile. They can really fit any style! Double sliding barn doors allow you to take advantage of the double door look without sacrificing space.
Shop double barn doors
here
and be sure to
share
with us any pictures of your barn doors. We love seeing what our customers come up with!