Here at Rustica, we are all about creating exactly what you've been looking for. We give our customers the opportunity to build out their dream products with our mass customization options. To say we're busy around here would be an understatement! To add to the load, we are now offering multiple different wood species for your doors. We can't help it! We just want to fulfil all your door dreams!
Originally, we provided the option of just knotty alder or poplar for most of our doors. These wood types will remain our standard choice, but for those seeking a particular wood species, we've got you covered. You now have the option to choose between knotty alder, poplar, cedar, rustic red oak, cherry, white pine, hickory, mahogany, birch, walnut and rift white oak. It's pretty exciting!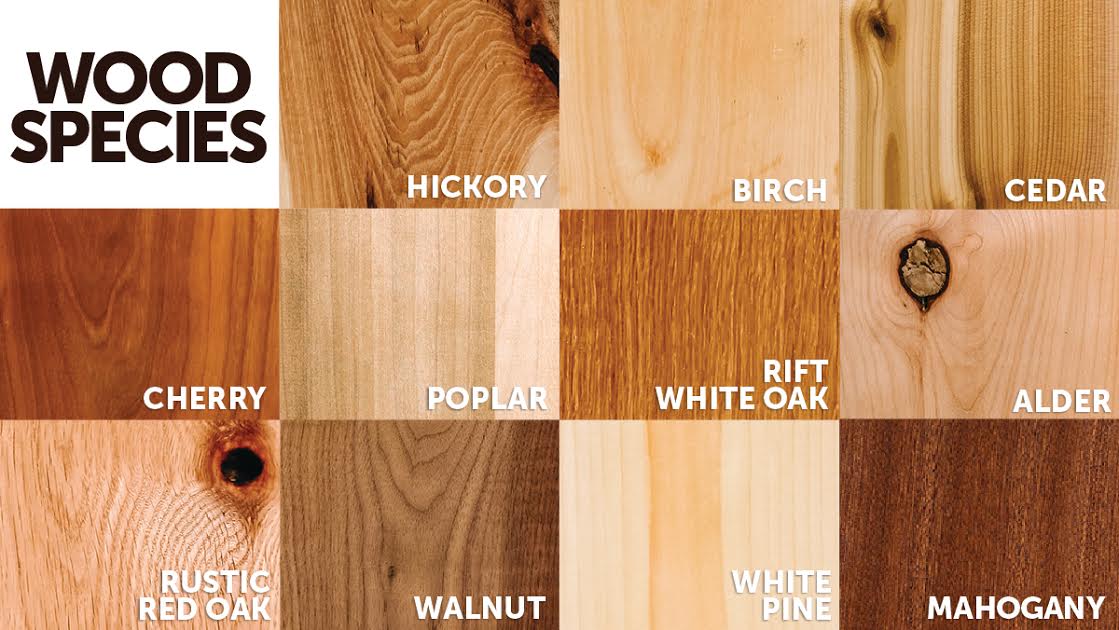 If you choose one of our new wood species, we ask that you add an additional two weeks to your lead time. Since this is such a new addition to our customizations, we will not be keeping all of these wood types in stock. We will have to order your wood type from our suppliers before being able to build out your door.
These wood types have such raw beauty! If you choose a unique wood species for your door, we suggest finishing it in a clear coat. You, of course, have the option of getting your door painted in any of our finishes, but please note that the colors and stains shown on our site are painted on knotty alder and poplar. The finish you choose may look different than the pictures on our site if you choose a different wood species.
We're excited to see what you create with these new options! Let us know if you have any questions or need help ordering. Our service team would love to help!