Just like your barn door hardware, pulls are another way to make your barn door uniquely yours. Rustica provides you with so many different ways to customize your barn door. Our wooden barn doors have 28 different options of pulls. Until now, our metal barn doors only came with one type of barn door pull. We know our customers want more ways to express themselves, so we have created 8 new metal barn door pulls that can be paired in 6 different ways. Each metal barn door comes with a back and a front metal pull.
Check out the different combinations: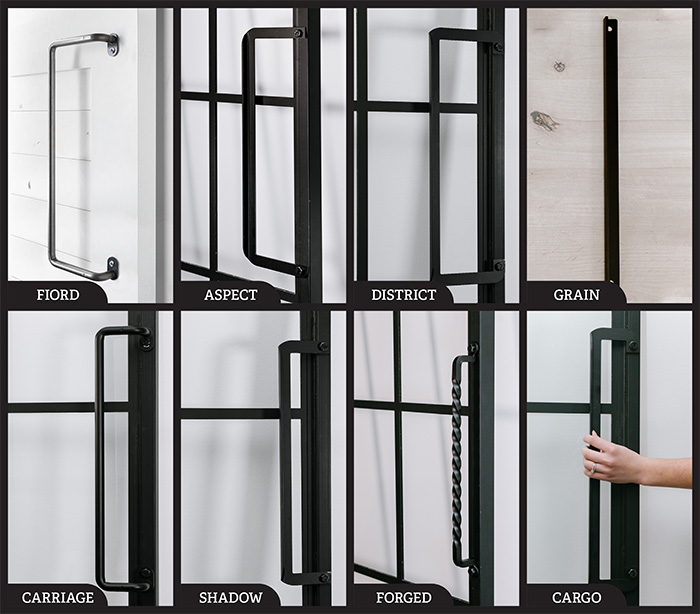 Fiord with Aspect
Fiord with District
Carriage with Cargo
Carriage with Shadow
Forged with Grain
Grain with Grain
Whatever finish you choose for your metal barn door, your pulls will we powder coated to match. With these new metal barn door pulls, you can customize your door even more! We make all our pulls in house. If you don't see exactly what you're looking for, give our service team a call and we'll see what we can do to create what you've envisioned.