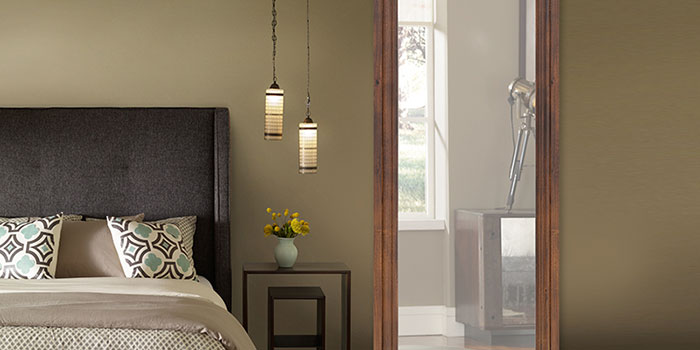 Mirrors are made by depositing an ultra smooth and thin layer of silver on a piece of glass. The purpose of this layer is to prevent light from passing though the glass, creating the reflection you see when you look at yourself in the mirror.
Interesting enough, this process was first created by a German fellow named Justus Von Leibig over 200 years ago. This process allows for many mirror shapes, all of which can be installed on the front of back side of a sliding barn door. Modern mirror sliding barn door shapes include rectangle, square, round and oval styles for mirror barn doors. The most standard option displayed on the Rustica mirror barn door link for mirror barn doors is the rectangle mirror.
A mirror barn door is beautiful and very functional in nature. Not only does the sliding barn roll on a track and save space typically taken up by swinging hinged barn doors, it also has a mirror installed on either side or both sides of the door. Rustica's mirror barn doors are made of solid knotty alder and built with engineered lumber. This prevents warping and creates a door that will last a lifetime.
The 5 most popular applications for a Rustica mirror barn door are:
Master bedroom
Master bathroom door
Closet
Small space multi-sliding door and mirror
Commercial sliding doors with mirrors for hotels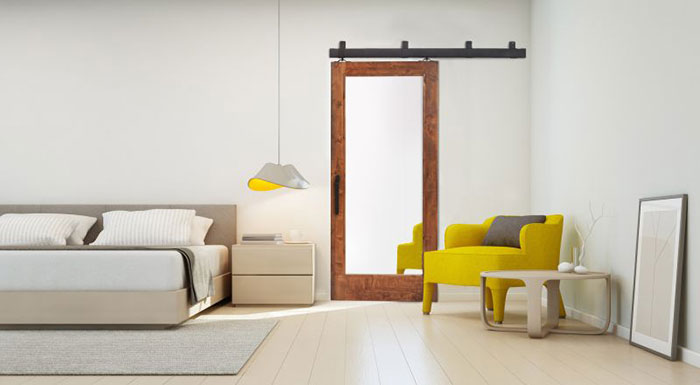 The 5 most popular modern mirror sliding barn door styles are:
The 5 most popular rustic sliding barn door styles are:
Mirror doors are the perfect blend of beauty and functionality. Ready to buy one? Click
here
now!