"God left the world unfinished for man to work his skill upon. He left electricity in the clouds, the oil in the earth. He left the rivers unbridged and the forests unfelled and the cities unbuilt. God gives to man the challenge of raw materials, not the ease of finished things. He leaves the pictures unpainted and the music unsung and the problems unsolved, that man might know the joys and glories of creation." -Thomas Monson
Put simply, the exhilaration of being creative and the feeling of accomplishment that often accompany hard work bring happiness.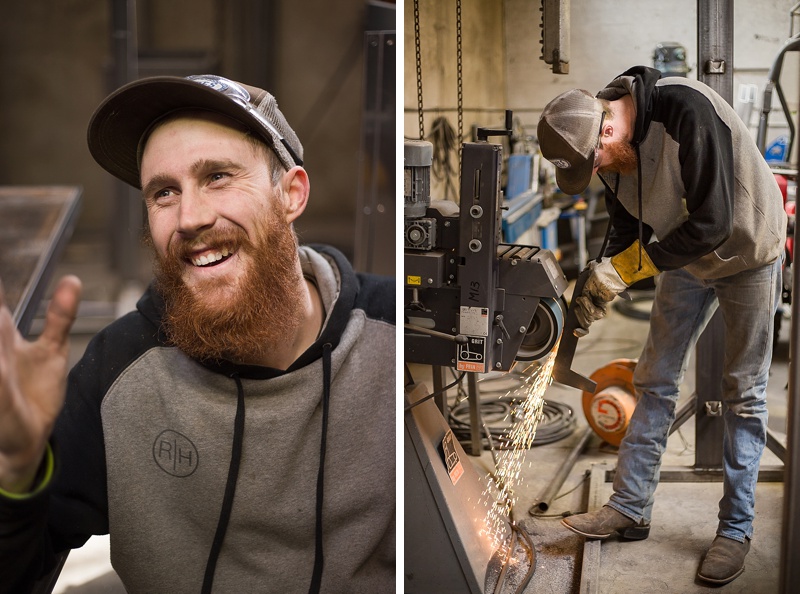 Clay Stephens
Researcher // Designer // Fabricator
Here at Rustica, Clay is known as the first to arrive in the morning and the last to leave at the end of the day. Clay is a self-described "meat and potatoes kind of guy", but we'd describe him as the most loyal friend; the person we know we can call if we are ever in trouble. He's also the kind of guy we want to bring along to every hunting or fishing trip, because his campfire stories are genuine and hilarious.
We were able to pull him away from his work to chat for a few minutes. Here's what he had to say-
What do you do outside of Rustica in your free time?
Truthfully, I leave the Rustica shop and go to my shop at home. I still work, but it's just on my own stuff, like building bikes and old cars. Right now I'm building another truck. This is how I unwind and relax, so there really is no 'outside of work'.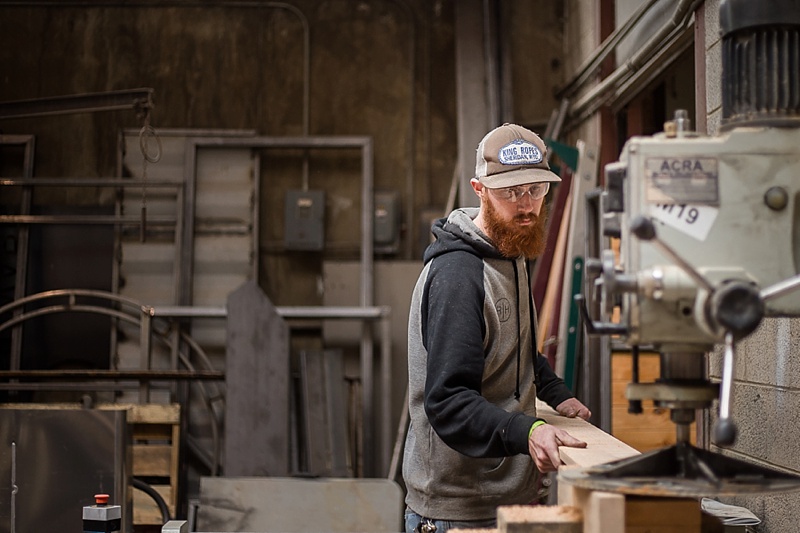 "Think outside the box, but do not feel the need to go too far outside the box."
What advice do you have for someone who wants to be more creative?
Take something ordinary and change it up, make it your own so it sets you apart. Think outside the box, but do not feel the need to go too far outside the box. There are some things that nobody has ever done before that you can do and that's awesome. But then, there are some things that nobody's ever done and there's a reason for it… Don't go so far outside the box that you're like, what did I just do?

Where do you get your creativity? What inspires you?
I get inspiration in places that don't involve work, like in the mountains when I'm horseback riding. The outdoors is where my mind really gets going. I'll see something that I like the look of, or I like how it functions, and I'll file it away in my mind. When I go to Texas and see oil pumps that are old and run down, with cool, rusted industrial stairs, I file it away. Or while visiting Chicago, I'll see how all the old bridges were built, I'll notice small details like the bolts that were used, and I'll file them away in my mind. Later, when I'm working, I take that image I've stored away and pull from that idea as I'm creating.
It's also important to have creative hobbies. From a fabrications standpoint, I use a different process when I'm building a car than when I do fabrication at Rustica. But the skills I learn while working on cars, I can apply to Rustica. For example, the ice cream truck in our showroom is not a functional truck anymore, it's an ice cream machine, so we needed to build shelving on the side of the truck to hold ice cream cones. I modeled the braces for the shelf after parts that are used to build trucks. I got the idea from building cars because that's my hobby, and I pulled from that to turn our ice cream machine into a piece of art.
"I'll see something that I like the look of, or I like how it functions, and I'll file it away in my mind."
How would you describe the aesthetic at RH?
Rustica Hardware has a really cool, limitless, and unique aesthetic that you don't see anywhere else. We are rustic, but we aren't just rustic or modern or contemporary. We make our own path, whether it's cool right now or not. We just make what we love and when people see it, they love it too. We aren't repeating things that have already been done. We are creating something entirely new, and setting new trends.
"We make our own path, whether it's cool right now or not."
If you want to learn more about Rustica Hardware's makers, follow us on Instagram at #makersmakeus
Clay's Favorite Products