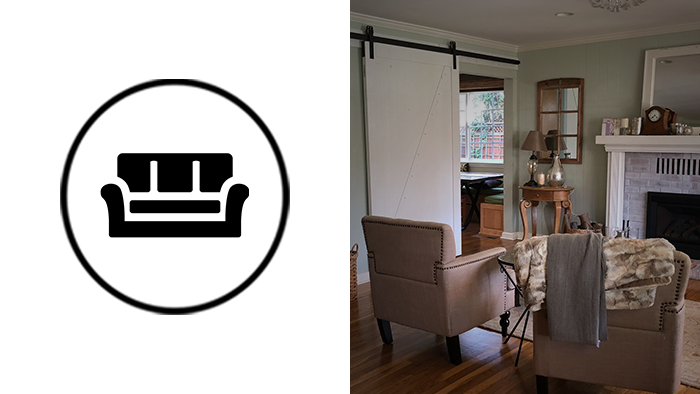 Put the "living" in "living room" with these door options
The kitchen may be the heart of your home, but the living room is probably where you spend most of your time as a family.
From movie nights and cat naps to reading time and entertaining guests, your living room is aptly named because it's where you do the most
living
in your home -- which is precisely why it's just as important to add soul to this space, whether it's added privacy, accessibility, or noise reduction.
It's time to get creative and stylish with your
living room door design
! Check out these interior living room door ideas to get inspiration and see which might work best for your home's space.
Bi-Fold and Accordion Fold Doors
Don't limit yourself to swinging doors! While there are doors that slide and doors that roll, folding doors are ideal for small spaces and can help you make the most of your room's square footage. Additionally, bi-fold and accordion fold doors can simulate more of a wall within your living room space when fully extended to help create privacy or the illusion of different-yet-adjoining rooms, especially if the doors are glass or see-through.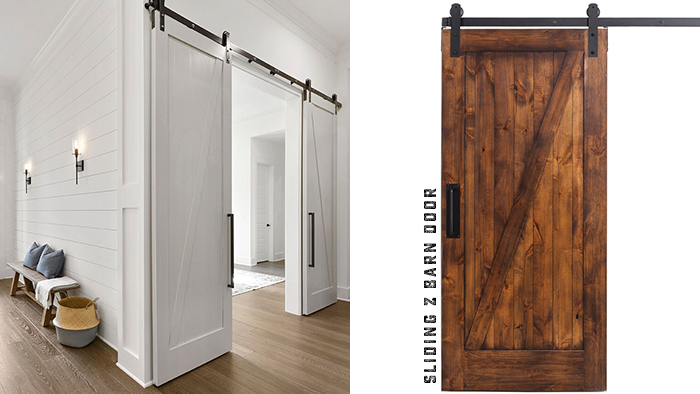 French Doors
Easily accessible, energy efficient, and stylish, living room
French doors
are a great option to bring natural light into your house while providing an aesthetically-pleasing appearance to your home décor. And because classic French doors do not go out of style, they can help increase the potential resale value of your home -- if and when that time may come. They also make great doors that lead out to a patio or exterior deck, giving you a window to your beautiful backyard with all the functionality of a door.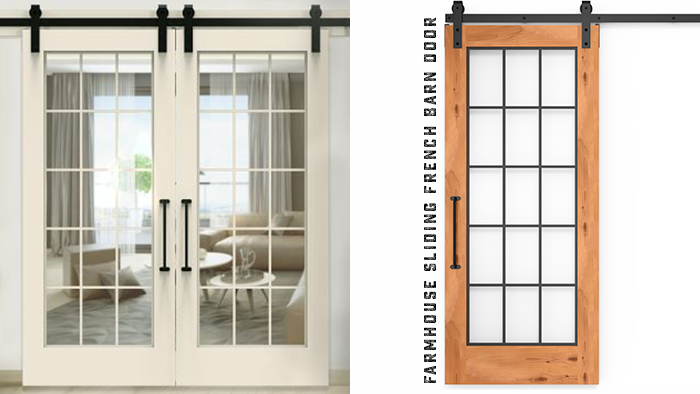 Sliding Barn Doors
Barn doors aren't just for barns anymore. From prairie dwellings to suburban homes, these charming country
sliding barn doors
have become popular décor pieces, especially as living room focal points. Barn door living room dividers not only look beautiful, but they're functional space savers, as well.
Traditional swinging doors can impede upon a room and take up space when opened. This limits your living room furniture layout and décor scheme. However, a sliding barn door eliminates the problem of your door bumping into furniture, walls, and other home decor. As long as you've got wall space for the door to safely reside when opened, you're good to roll … literally.
Swinging Lounge Doors
Made famous by the swinging doors behind bars and restaurant kitchens (or
Full House
for all you '90s sitcom fans), the swinging lounge door is a convenient option for a living room that has heavy traffic. It's much easier to move from the living room to the kitchen or dining room because a swinging door allows for hands-free entry. Better yet, the door automatically "shuts" itself by swinging closed.
Pro tip:
add a window to the door and you'll prevent running into anyone coming from the other side.
Glass Doors
If you want to opt for a more futuristic look, a glass partition for you living room just may do the trick! Living room
glass doors
can help make the space feel open even when it's divided. It also can be functional in case you want to section off part of the living room and turn it into an office or quiet space. And with so many different ways to frost and decorate glass, your design options are endless.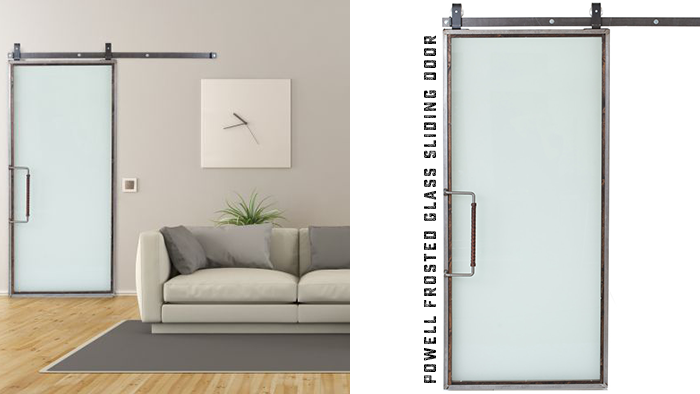 Whatever living room doors you choose, you'll love the added style, privacy and accessibility they give your home's decor. From contemporary and classic to minimalist and rustic, these living room door ideas can help set up your living room for any occasion, whether it's family game night, staying in for a movie marathon or hosting a party.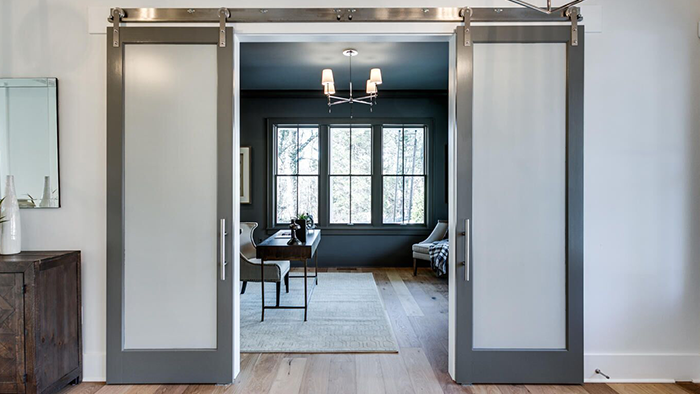 Still looking for ideas? Check out our other ideas on
how to use doors as room dividers
.