Just when designers thought they'd seen every style and style combination possible, along came Industrial! This groundbreaking combo of raw and refinement is believed to have begun in lower Manhattan in the 1960s. Many artists of the day, who couldn't afford much, converted previously abandoned warehouses and factories in large cities to use as studios and humble abodes.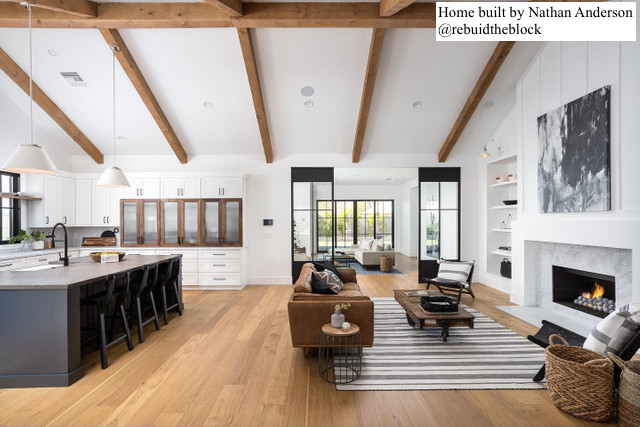 Industrial Modern is the perfect blend of unfinished characters paired with more polished elements. However, it can be a bit tricky to recreate this mix in a way that feels harmonious. Don't worry though… we're here to help! Create a stunning Industrial Modern design with these four easy tips!

1.
Modern Industrial is an open concept on steroids. Define your space with decor and furniture pieces.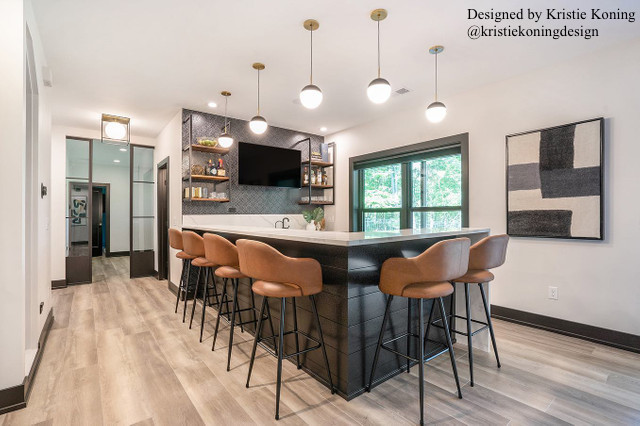 2.
Exposed brick walls, shiplap, ceiling beams, and concrete of wood floors pay an homage to the original purpose of the building. If you don't actually live in a warehouse that's okay! Consider installing faux exposed brick or install one of our many industrial modern barn doors.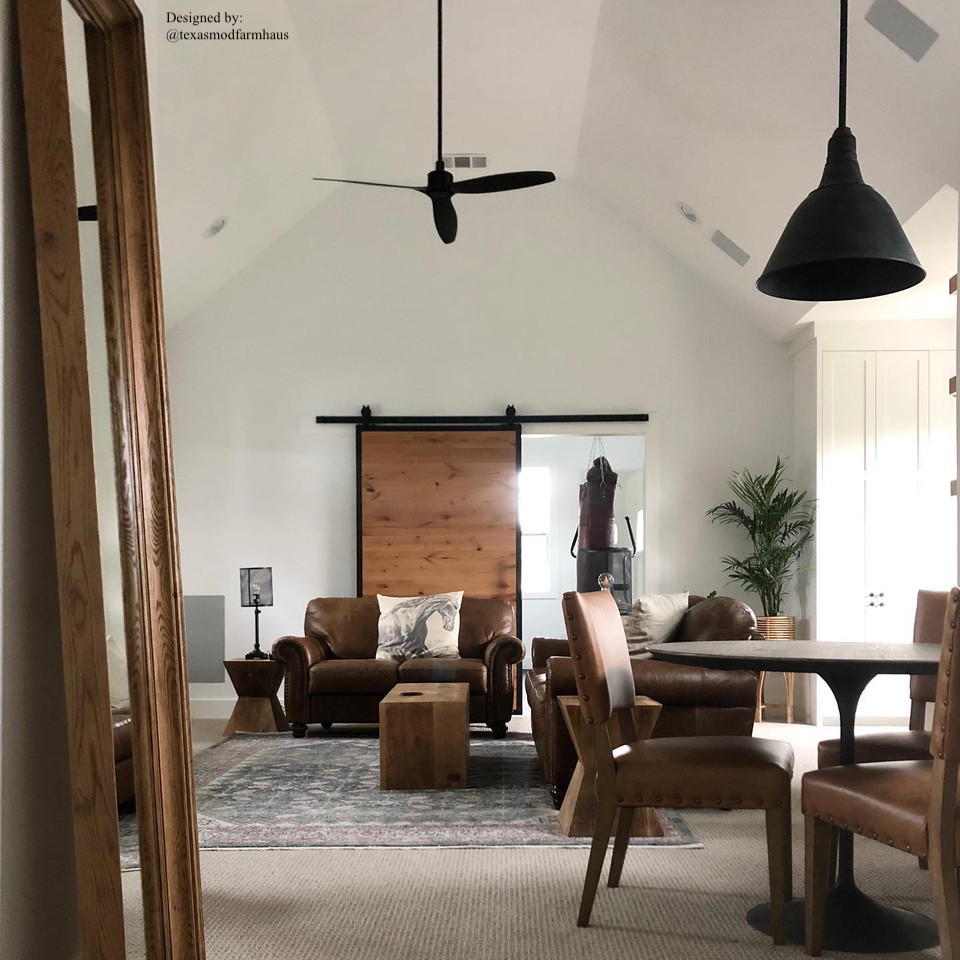 3.
No other style is identified as strongly with metal and wood elements than Industrial Modern. Wood adds warmth and texture, while metal is sleek and contemporary.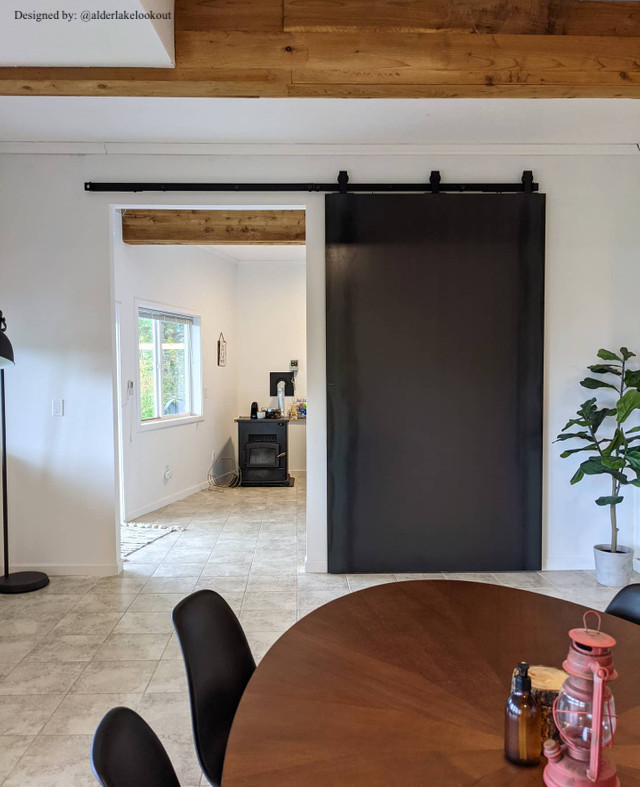 4.
In keeping with the simple aesthetic of industrial style, the color palette tends toward warm neutrals. Warm colors like browns or grays soften the industrial edge that make the space more cozy and inviting. Plus, neutral tones won't detract the eye from all the amazing exposed elements.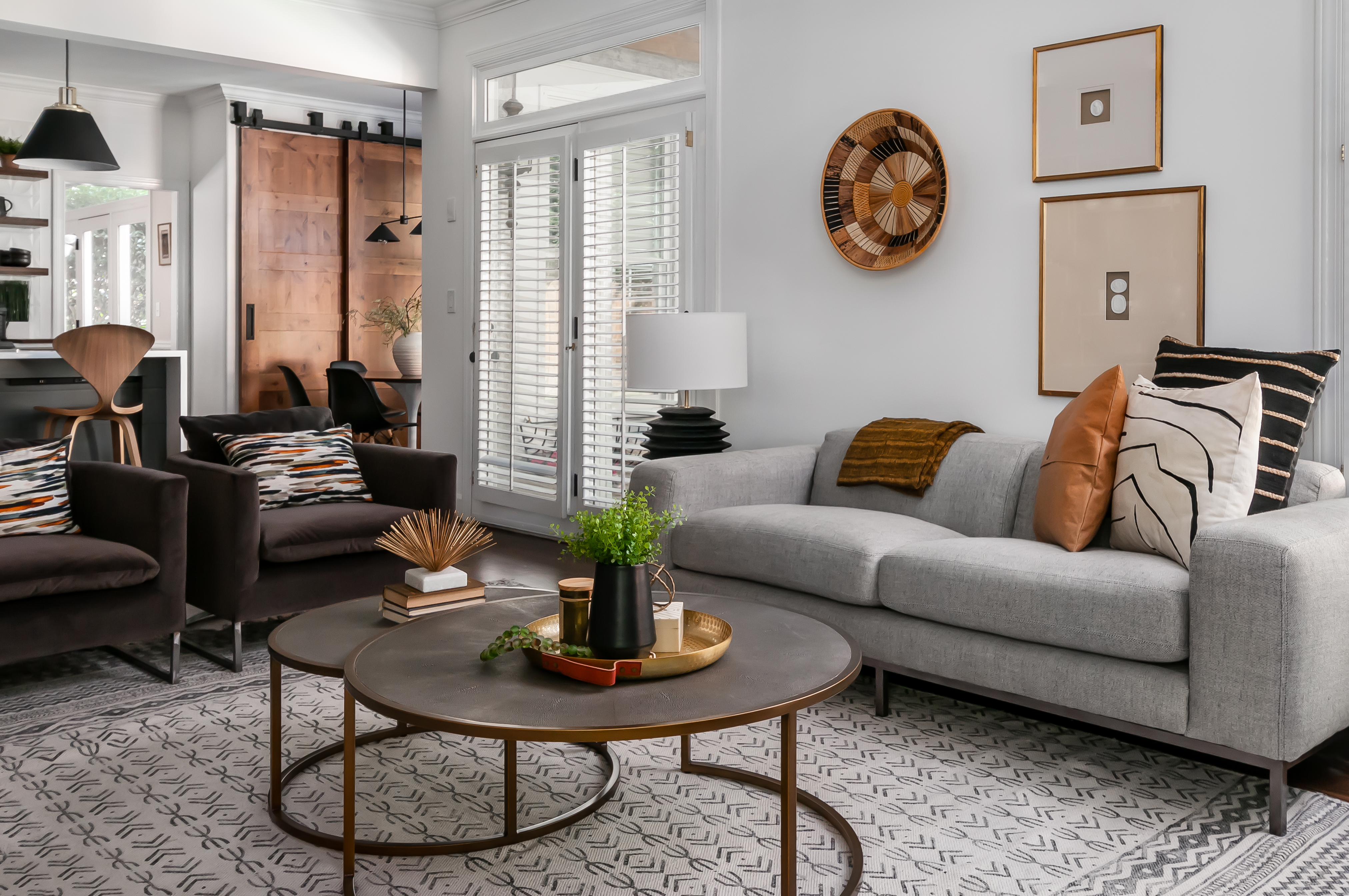 Industrial Modern puts a few new twist on the home decor industry and we are here for it!
Click here
to shop our Industrial Modern barn doors!
Don't forget to tag us @rusticahardware in your Instagram and Facebook images featuring your Rustica products!