The Joshua "Tree" Barn Door
There is soul in art.
There is soul in culture.
There is soul in nature.
Mother Earth paints and sculpts masterpieces that awaken our soul and connect us to earth, sky, desert and tree.
In her works we discover the depths of imagination. In her world we both lose and find ourselves. That too is a work of art.
Native American culture honors their relationship with earth. It is meaning. It is life.
The earth and the tribes who are humbled by nature's details are the source that inspired the soul in our collaboration series with Kim Lewis known as, "
The Joshua Tree Door
".
Yeah, we're
"tree-mendously"
stoked on this barn door.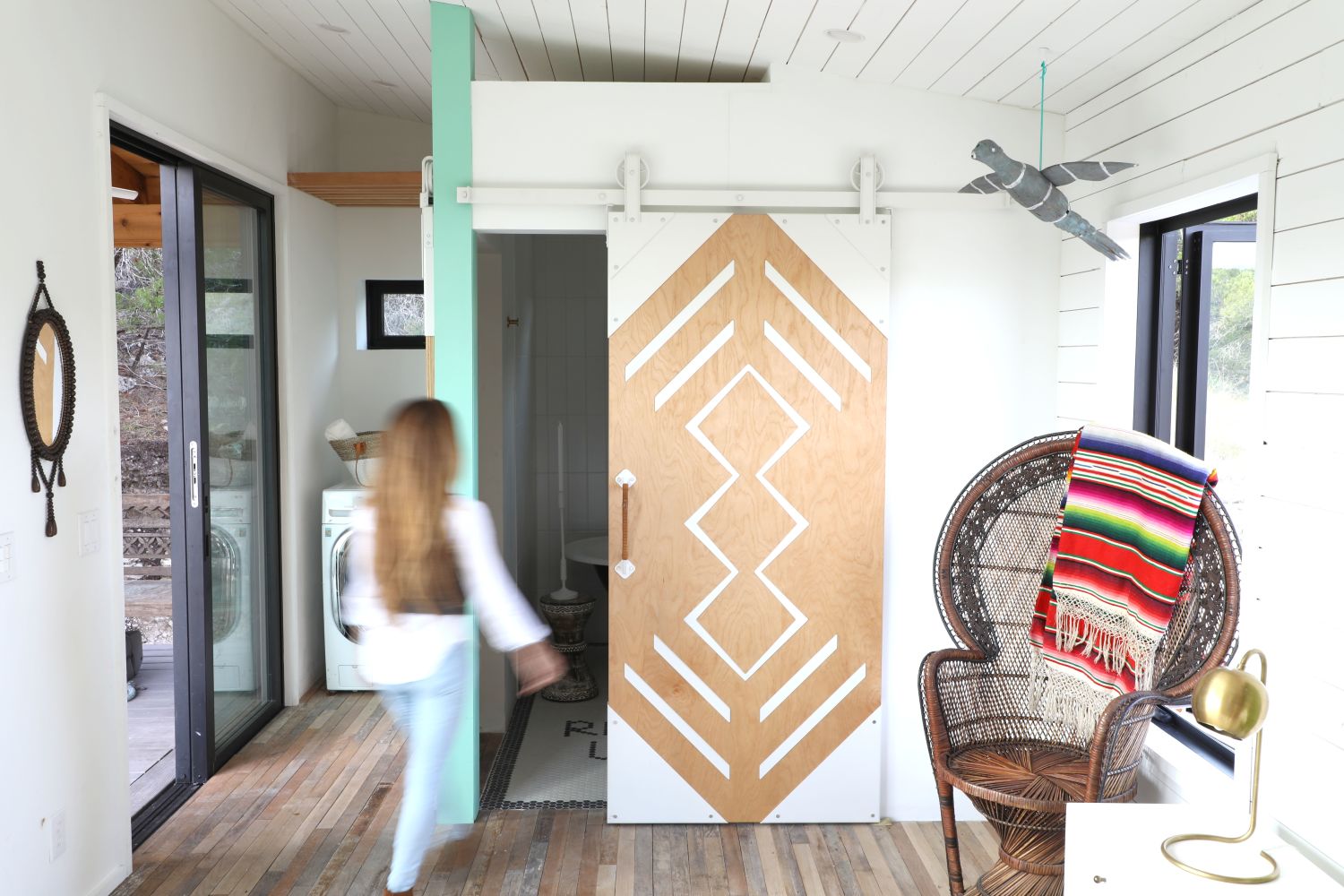 Kim drew inspiration from the desert landscapes striking reflection of sun, shades of earth and strong artistic heritage of Native America. (Read her backstory below.)
Borrowing the expression, "many moons ago', the Joshua Tree was seen as a spiritual sign of welcome.
Today, The Joshua Tree Door honors the symbols of its heritage and welcomes to your heart and home, some art and soul… find what you're looking for".
+Rustica
The Joshua Tree Door - Design Notes:
Unique branching formations of Joshua Tree.
Desert Landscape.
Tribal.
Nod to Native American Culture.
Hardware on door has leather wrapped detail.
Fun Fact:
The Joshua Tree is not a tree. It's a member of the agave family. Joshua Tree is also well known in the music industry thanks to U2's classic rock album.
The Backstory:
During a time when Kim was trying to reground herself, she set off on a solo road trip where she first saw and, consequently, fell in love with Joshua trees, the atmosphere engulfing them, and the feeling that surrounded these unique trees. It was love. It was as unique and unforgettable as the tree itself. #RoadTrip #JoshuaTree