The Sliding function of a barn door is so convenient that we've been working on ways to incorporate it into more areas of your home. We've been working on a vanity mirror for months now and we are so excited to announce that it's READY!
The Tributary Sliding Vanity Mirror adds convenience and style to any bathroom. Use it to cover up the shelves that hold your toiletries or slide it along the track for whoever needs it while using your Jack and Jill sinks. You can also use the Tributary Sliding Vanity Mirror as decoration. Many customers love the farmhouse touch the track adds to their home.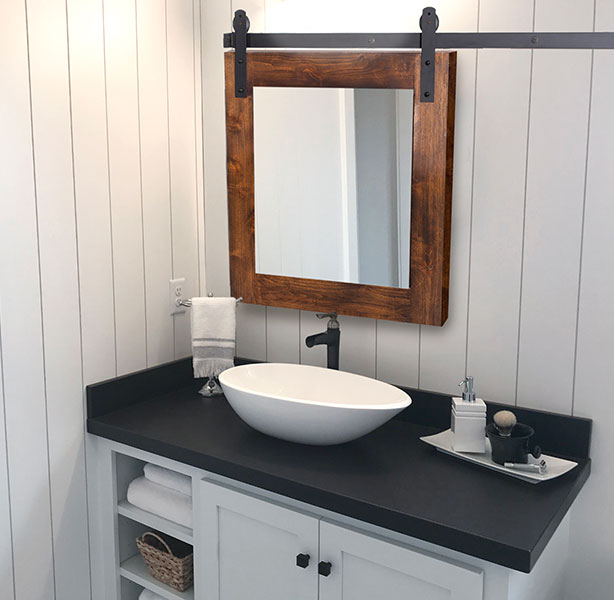 The best part about this sliding vanity mirror is that it is completely customizable. Customize your width and height to best fit your home. choose the wood finish that matches your other decor, select the hardware and style that meets your needs and decide how long your track length needs to be. If you need any help along the way, our service team is eagerly waiting to assist you!
The Tributary Sliding Vanity Mirror is framed in solid wood with anti-warping technology. The track is made from our classic steel used for all of our barn door hardware. We pride ourselves on using the best materials in the industry to supply you with the best product possible. Our expert craftsmen thoughtfully make each product by hand right here in the USA. When you buy the Tributary Sliding Vanity Mirror, you can confidently expect the same great quality.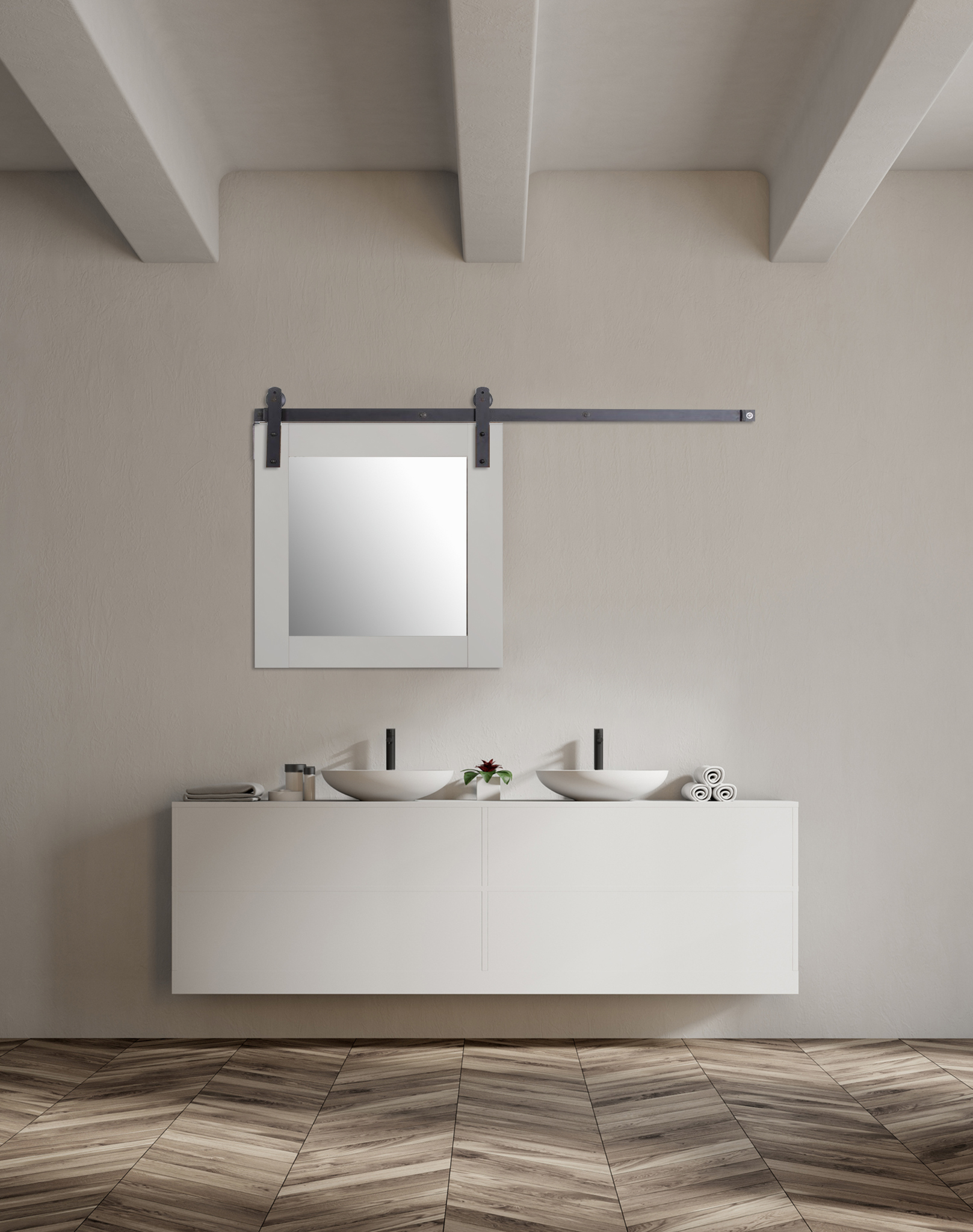 We are so excited to see the Tributary Sliding Vanity Mirror in more homes! It's such a fun addition above any sink. Let us know if you have any other questions or need help order your new vanity mirror.
Click
here
to shop the Tributary Sliding Vanity Mirror.