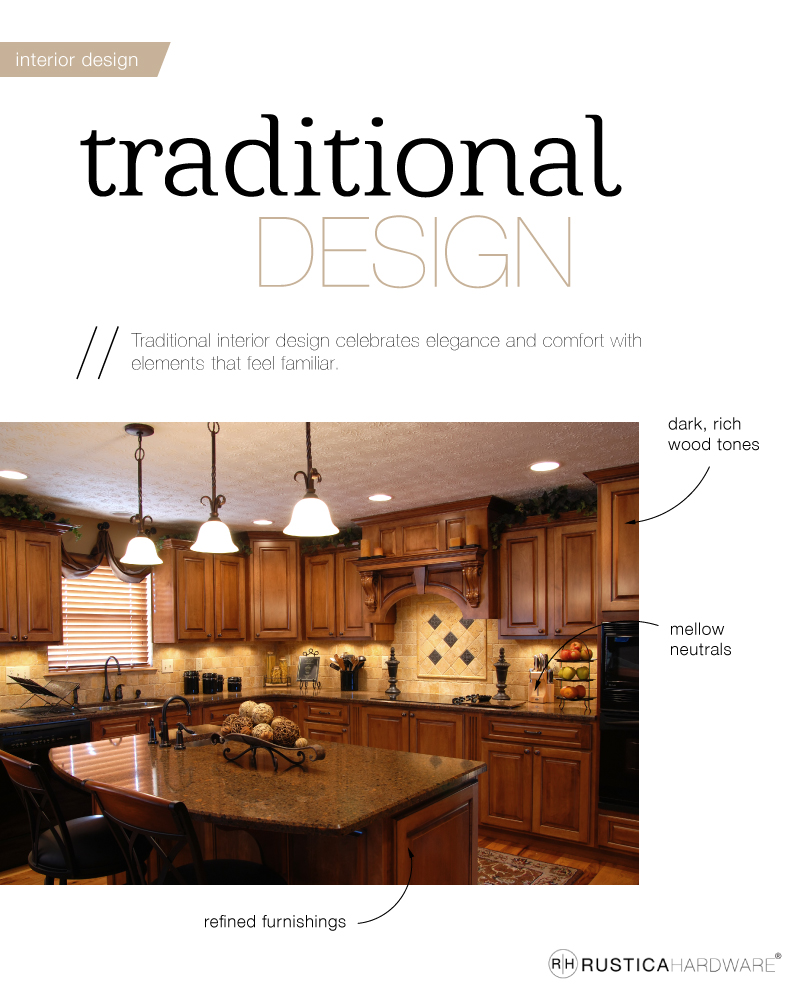 What is Traditional Home Decor?
Traditional interior design is a style that celebrates elegance and comfort. It takes its inspiration from the past and creates a look that is refined, dignified, and warm. The elements in traditional design feel familiar. They evoke a sense of order, of balance. Symmetry is also very important in traditional style, and this symmetry can be found in many places: in the choice of furniture and furnishings, in how the furniture is arranged, in the selection of fabrics and patterns, etc.
The History of Traditional Decor
Traditional design is a timeless and well-loved choice for interiors. The style originally comes from Western homes built during the 18th-19th centuries, from 18th century England and the French countryside. Its furniture pieces are Northern European inspired, and include Sheraton, Chippendale and Queen Anne.
Where is Traditional Decor still Popular?
Because of its feeling of familiarity and comfort, this style is still well-appreciated in many parts of Europe and in the United States. Several well-known people who have chosen to design their homes with the traditional style include the Obamas, Stephen Spielberg, Dustin Hoffman and Michelle Pfeiffer.
Traditional Decorating Ideas
A traditional interior should be calm, orderly and predictable. It is comfortable and relaxed while still elegant. And what's more, this style can be fairly inexpensive to reproduce in your own home. Tonya Lee, writer for About.com Budget Decorating, says that "the popularity of the traditional style means that traditional style furnishings and décor are easy and inexpensive to find." Read on for ideas for how to incorporate this style into your home.
Traditional Kitchen Ideas

A traditional kitchen may be a room you won't want to leave. That being said, there are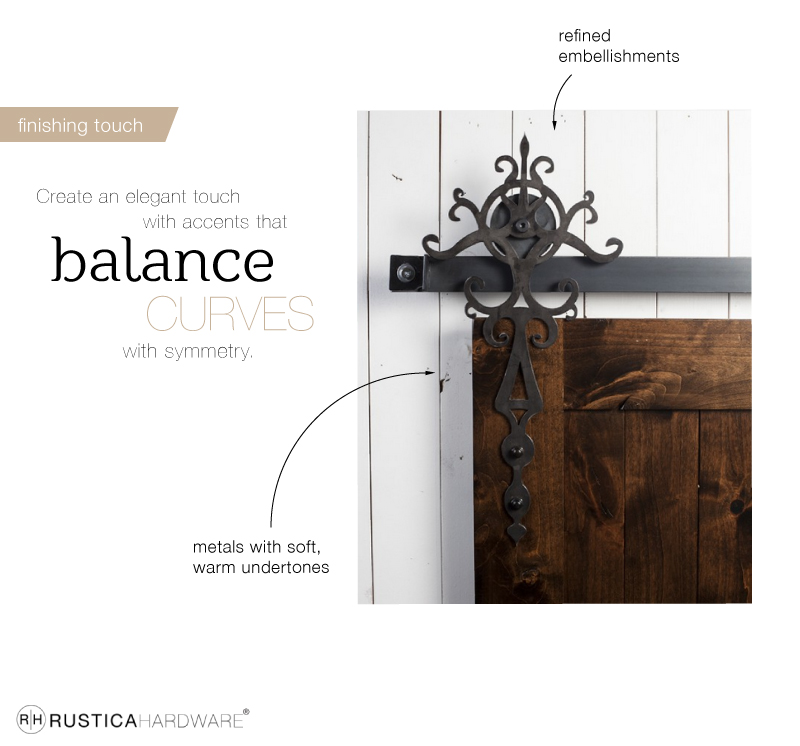 several things you might want to focus on when designing your kitchen with traditional features. This style favors dark, rich wood tones, woods like walnut, cherry, mahogany, oak and maple. Choose one of these woods for your cabinetry and woodwork in your kitchen, and you're already off to a good start. Find a beautiful, rich wood barn door and you're all set!
An important element to traditional design are tasteful accessories, and these can come into play in the kitchen. Put together a collection of plates and platters and affix to the wall of your kitchen, whether above the stove or sink; doing so can add a beautiful and elegant touch.
Traditional Living Room Ideas

A traditional style living room should feel comfortable, even somewhat casual. Upholstered furniture brings in classic lines and curves but is also functional and relaxed. Curves can also be introduced through pillows, skirted furniture, plump cushions and accessories. Generally furniture should be arranged symmetrically and in such a way to invite conversation. Frame the room with refined window treatments or statement molding and trim painted crisp white or ivory. Finally, select an exotic floor covering, a Kilim, Persian, or Oriental rug. These kinds of rugs are incredibly versatile and don't really go out of style.
If you have a fireplace in the room, make good use of it. An elaborately carved fireplace is traditional and classic; decorate the mantel with a simple and clean arrangement. Choose from china, figurines, plants, books, boxes and globes; these all have a place in traditional design.
Traditional Bedroom Ideas
Patterns, texture and color. You can do a lot with these three elements in a traditional bedroom. Typically traditional design calls for neutrals like cream, beige and taupe, but laid-back, mellow colors work nicely. Consider using pale blue, lavender, spring green, chamois or a soft red. Add texture and patterns to the room with patterned wallpaper; toile or some other Victorian-esque design in a tone-on-tone color scheme brings in the French or Colonial traditional feel really well.
Bed linens should not be overly luxurious or ostentatious. Florals, tone-on-tone patterns, and understated plaids and stripes are common but chintz, crewel and velvet work well too. If you're using patterns that have a sense of symmetry, you'll be good. Also feel free to mix and match patterns and textures.
Traditional Bathroom Ideas

In a traditional style bathroom, the fixtures and amenities should shine. A porcelain or stone pedestal sink paired with a porcelain or porcelain-like claw-foot tub will immediately label your bathroom as traditional. Lamps, faucets, and furniture hardware in the bathroom should be made from metals with soft, warm undertones, metals like copper and bronze. Use wrought-iron inspired sliding door hardware and add a charming chandelier-style light fixture for an extra elegant and traditional touch.
Free-standing furniture, like a standalone vanity or cabinet invites French traditional style and makes the room feel lighter, more airy. Better Homes and Gardens puts it all together nicely when they say "Grass-cloth wallpaper, a carved wood mirror and vanity legs, and [a] hammered-nickel sink bowl" make for a beautiful and "unique twist on tradition."