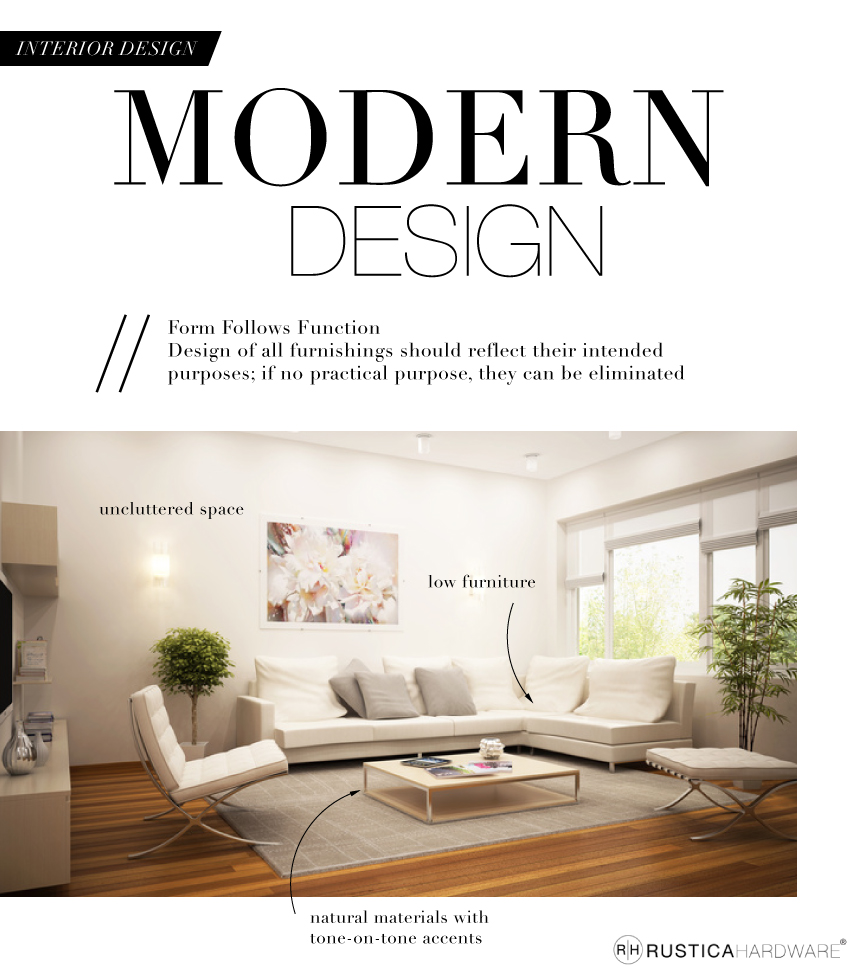 What is Modern Decor?
Modern decor is simple and unassuming. It focuses on clean lines, neutral colors, and natural materials. Its mantra "form follows function" inspires design of furnishings and decorative objects that reflect their intended purposes; if they have no practical purpose, they are eliminated. The style is sleek and uncluttered and seeks to follow the idea that less is more. You've probably seen it in the sleek Barcelona chair by Mies van der Rohe or the simplistic and asymmetrical Eileen Gray side table. Even a Modern-inspired door with sleek,
modern barn door hardware
is emblematic of the design.
The History of Modern Design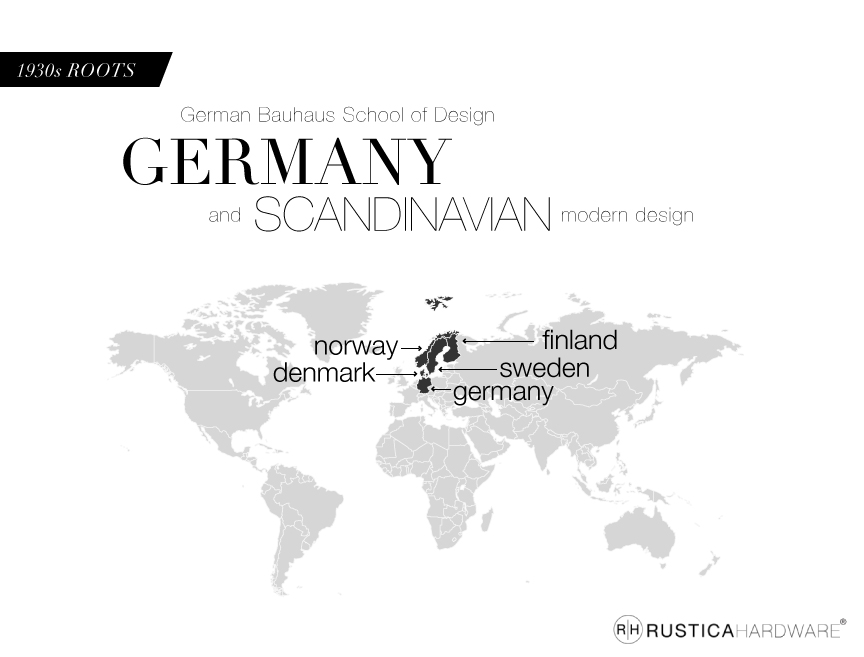 Modern style has its roots in the German Bauhaus School of Design (Germany specifically) and Scandinavian (Denmark, Norway, Sweden, Finland) modern design, the first of which emerged in the 1930s, the second in the 1950s. These design concepts may have received their inspiration from the Modernism movement that reached and transformed much of Western society in the late 19th and early 20th centuries.
Designers that are important to Modern style and have contributed in varying ways are Ludwig Mies van der Rohe, Le Corbusier, Alvar Aalto, Walter Gropius, Louis Kahn.
Where is Modern Home Decor still Popular?
Modern decor is still widely popular in many parts of Europe and in parts of the United States. It is especially employed in small apartments and in office spaces, as the clean lines and simplicity of the style creates the feeling of more space, a trait sought after and greatly appreciated in smaller spaces.
Modern Decorating Ideas
Achieving a Modern style home is not as expensive or daunting as it may seem; you can have a Modern style home to fit your modern lifestyle for little cash and little headache.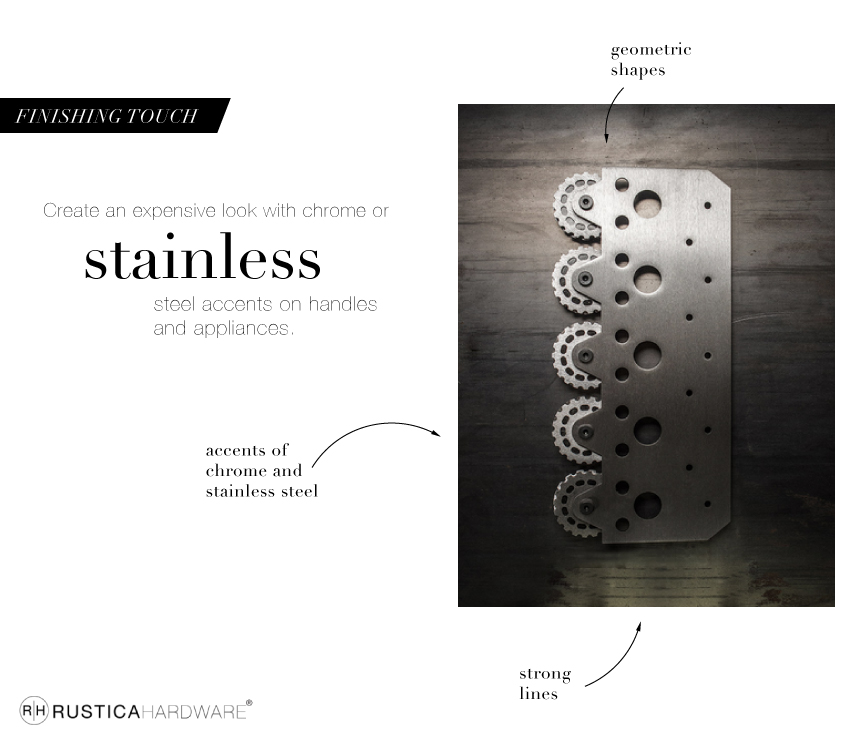 Modern Kitchen Ideas
A Modern kitchen is one that incorporates the strong horizontal and vertical lines that are characteristic of the Modern style. Cabinets and counters will be sleek and smooth and the surfaces polished. Look for cabinets in dark natural woods and apply a lacquered finish to the surface. White cabinets work too. Get countertops in quartz or marble in light colors. If you are a little bold and are truly invested in the Modern style, look into concrete countertops. These may sound stark and cold, but can actually be quite beautiful and will fit in nicely with other Modern style design.
Incorporating metal into your kitchen will also do a lot to add a Modern style feel to your home. Use chrome and stainless steel accents on handles and appliances; these look more expensive then they are. A
glass sliding barn door
with minimal hardware looks good and adds light to any Modern kitchen.
Modern Living Room Ideas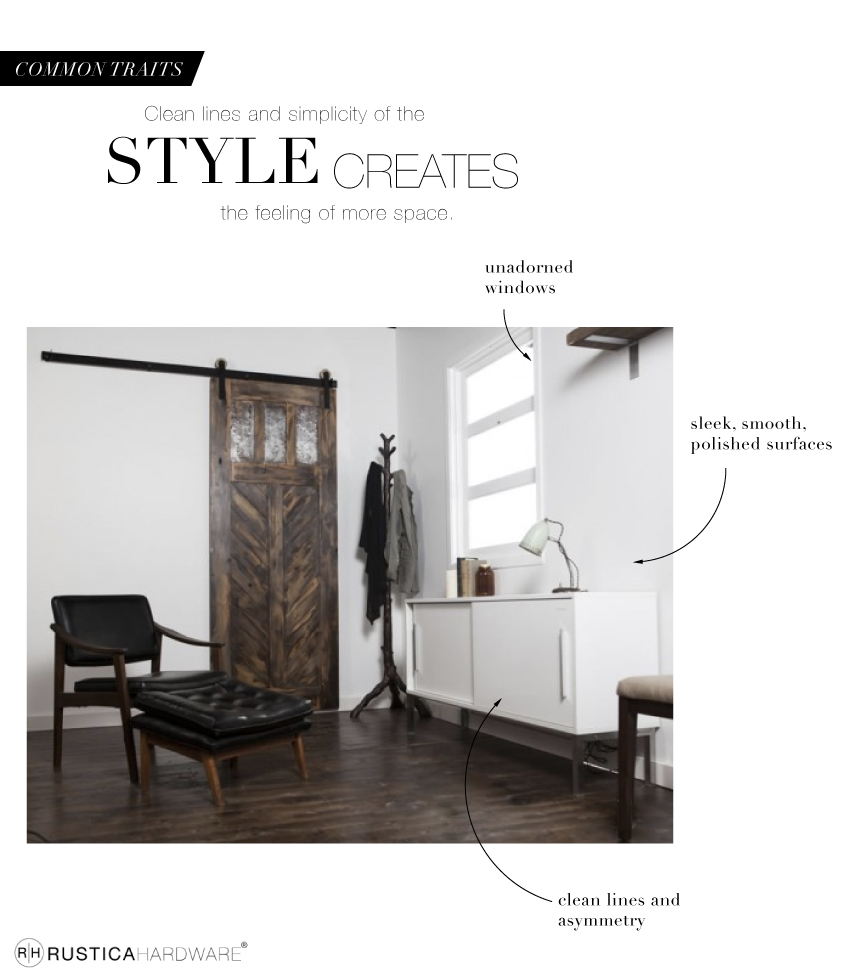 The colors, furniture, and materials used in the living room are what will decide if the room has a Modern feel or not. Use a neutral palette of colors like white, beige, and black. White walls with black or gray couches and furnishings are very modern. You can add some accents of color, but do so sparingly. For example, a bold but muted couch pillow or rug will do well to offset the neutral colors.
Look for furniture that is low to the ground with strong vertical and horizontal lines. Furniture with straight lines and angular edges are key. Leather is probably the best material you could use to achieve a Modern style look, but other materials will work as well. Use concrete, granite, or linoleum for flooring.
Modern Bedroom Ideas
When designing a Modern style bedroom, certain things are key. Pay special attention to the lighting, the lines, and the flooring; focusing on these elements will help you to get the Modern decor feel you're looking for.
Natural light seems to be conducive to any interior design style, and it definitely works for Modern style. Expansive, unadorned windows will do wonders to shed light on your Modern designs and soften the look of your bedroom. Again, strong lines are important in any Modern style home, but especially in the design of the bedroom. Choose a bed that is low to the ground and simple in form. A bed that sits directly on the ground is often chosen by those looking to achieve this style.
Flooring is a key factor in your bedroom. You might be tempted to get carpet like is customary in a lot of bedrooms, but you need to steer clear of carpet if you're looking to achieve a truly Modern style look. There are a lot of good hardwoods you can choose from, including Eucalyptus hardwood. The Eucalyptus tree is one of the fasting-growing hardwoods, and so makes it an environmental and budget-friendly flooring choice for a Modern bedroom. You could also use concrete or many different kinds of tile.
Modern Bathroom Ideas
Creating a Modern style bathroom is a good idea for any bathroom, but is especially good for smaller spaces. Since we rarely have the luxury of having our bathrooms as large as we'd like, this design concept is particularly useful and appreciated. Again, strive to incorporate strong, angular features; this can be done in the selection of the bathtub, should you choose to have one, as well as in the sink. A raised or pedestal sink with bold lines will draw the eye. Get it in stainless steel for a truly Modern look.