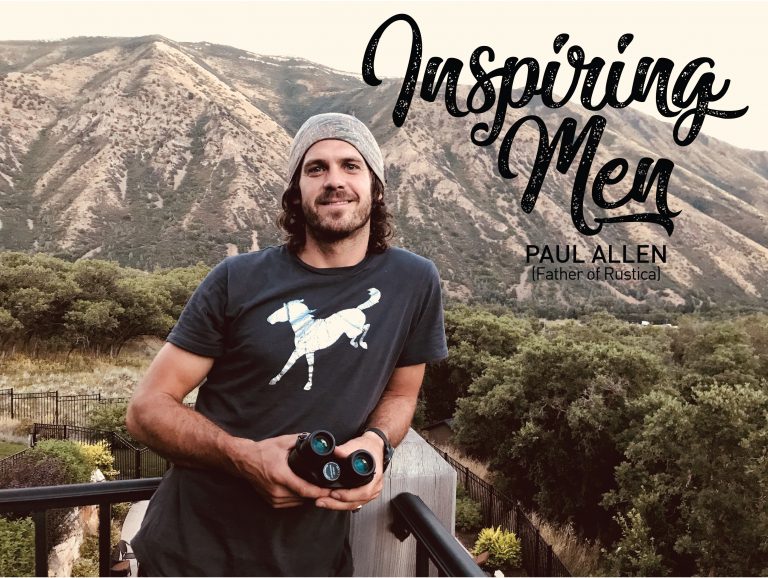 A Tribute to Paul Allen (Husband • Father • Co-Founder of Rustica • Chief of Art) and To All Fathers
By: Kate Allen & Rustica Content Team
We found this note from Kate and thought we would share, in honor of Father's Day. (Hope you don't mind Kate!)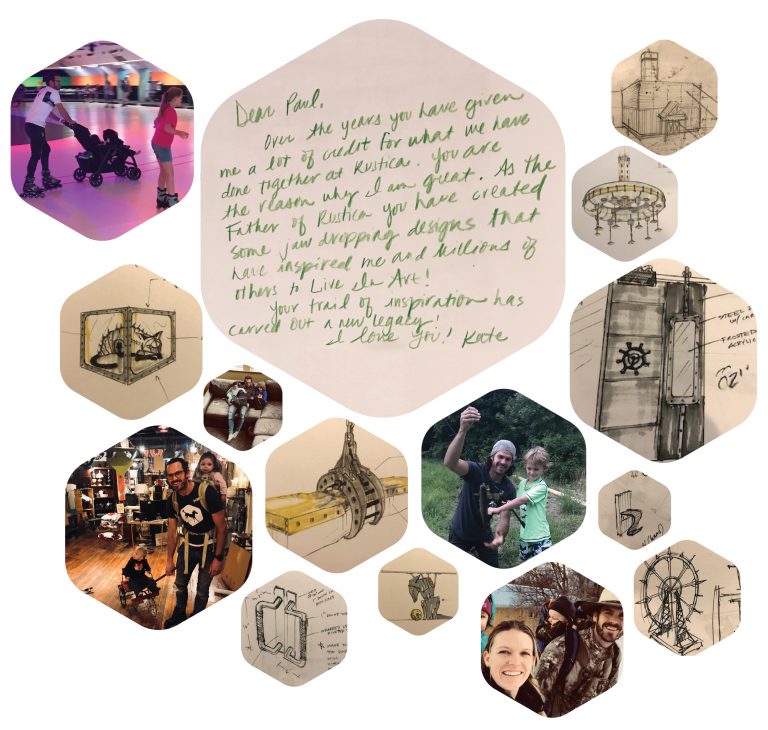 Paul,
Over the years you have given loads of credit to me for my contributions within Rustica's realm. The truth is you are behind every beautiful barn door design, behind every stunning conference table, behind the perfect proportions, fabulous inventions and behind the magic that happens here at Rustica.
You have inspired me and so many others to Live In Art and to Fight For Family through your talents of creation.
Our children adore you, scream your name and run like a mad stampede to the front door when you arrive home. It is inspiring how you have built trust and companionship with them.
Paul, you inspire us through your hard work. Your worn hands tell a story of the sacrifices they have made for us and for others.
There's something extra magical about watching you draw as each one of the kids take a turn adding ideas and color to your sketches. You want them to be a part of each aspect of your life. It's beautiful the fun you have with them as you teach them to work and laugh.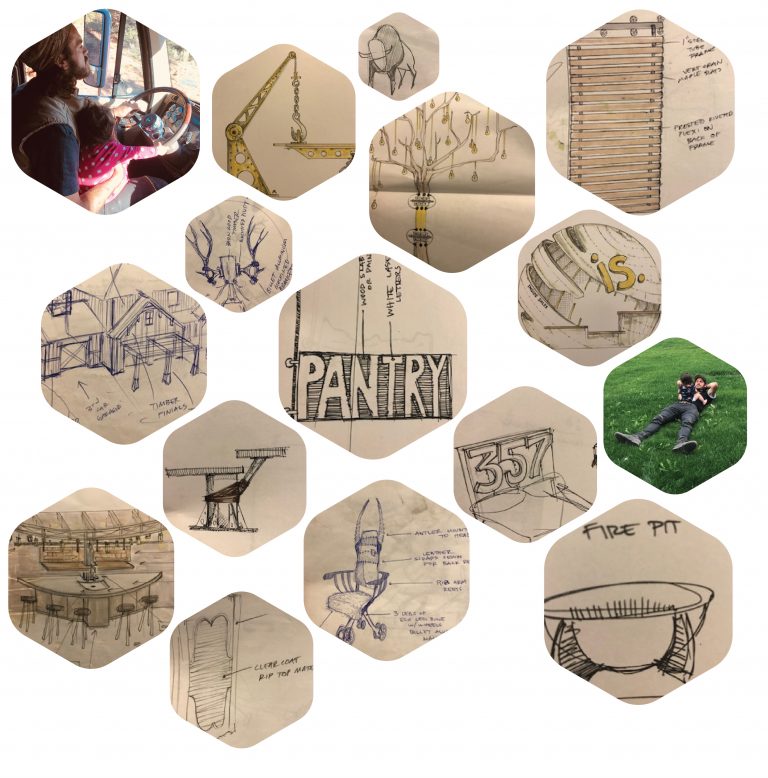 I have tried to round up some of your sketches. Some were tucked in the Jeep's side door pocket, others were on napkins and cardboard box scraps. Proof of how you are constantly creating inspiring spaces no matter where you are.
From the first days of designing doors and hardware together, it was always your genius creations and designs that were jaw-dropping and oh so cool. Your trail of sacrifice and talent have been the building blocks of this company. I Love you Babe, Happy Father's Day.
~ Kate and the kids
Happy Fathers Day to all of the inspiring men who leave their trails of inspiration behind them, carving out new legacies of sacrifice and dedication for others! -Rustica