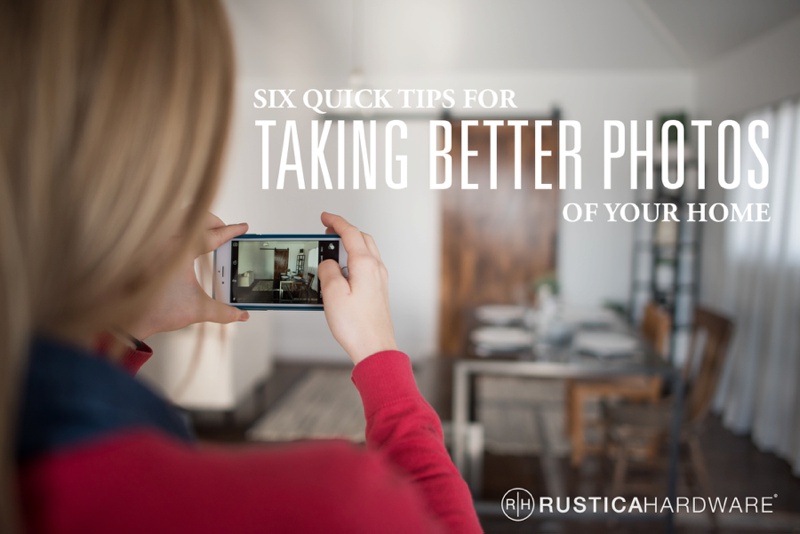 Whether you're taking photos of your new cabinets for Instagram, photos of the master bedroom for the real estate listing, or submitting an image of your fresh new sliding barn door to Rustica Hardware, you're going to want the best images possible. Not everyone has the time, or money, to hire a professional photographer, so we asked our in-house pros give you some interior photography tips that will make your house photography pop. Whether you're shooting with the latest and greatest in camera technology or pulling out the iPhone, these tips are suitable for any experience level.

1. Turn off all your lights –
This might sound counter intuitive but trust us, it works. Natural light is one of the first tricks in the book of photography. Lighting your room with just window light naturally adds beautiful contrast and drama to a photo that otherwise might be lacking. Another reason to turn off the lights is because natural light tends to be bluer in color than man made light. Turning off the man made lights helps keep the color of your image consistent. So wait until daytime (and open those blinds) to photograph your home!

2. Check the edges of your camera screen–
The most important part of the frame is the four lines around your image. By letting your eyes travel around the edges of your camera screen make sure you are capturing everything you want to. Ask yourself, "What's in the photo?" Am I showing too much ceiling or floor? Does it show what you're intending to show? Is there anything in the photo that the viewer doesn't need to see? When in doubt, crop it out.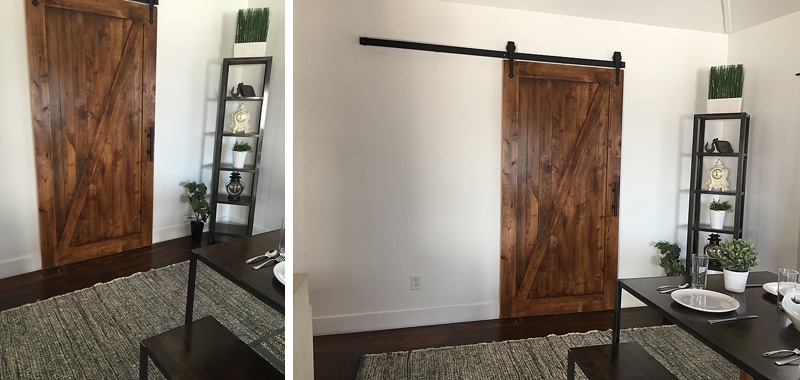 3. BackupFor Context–
We all love to see a beautiful piece of furniture on its own, but seeing a door installed and in use is where it really shines. Here at Rustica we're all about functional art, which means we love to see how your door fits into your home. So when taking that photo for Instagram, be sure to back up and show us the entire room!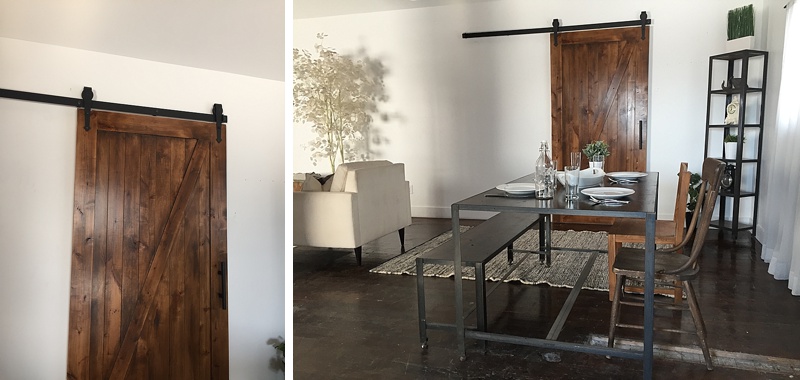 4. Move Around –
Don't hesitate to move around your space and take photos from different angles. When professional photographers take pictures of a home, you might only see the top 5% of what they shoot, so don't be afraid to get trigger happy. No one has to see the images that you don't like, so move around and take a bunch.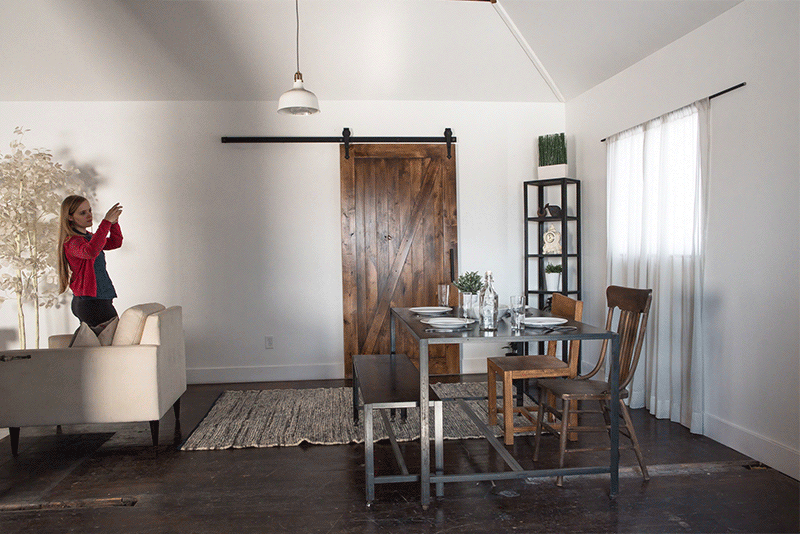 5. De-Clutter –
Look around your space and see if there's any extraneous clutter in the room. Backpacks, shopping bags and other ephemera probably don't need to make a guest appearance in your photography. By taking the 30 seconds to remove that distracting clutter, you'll be ensuring that your photo is without distraction.

6. Steady As She Goes –
It's easy to overlook, but smartphones have some truly impressive camera technology in them. The downside of such light cameras is that they're highly susceptible to being jostled. To get the sharpest photo possible, hold your camera with two hands.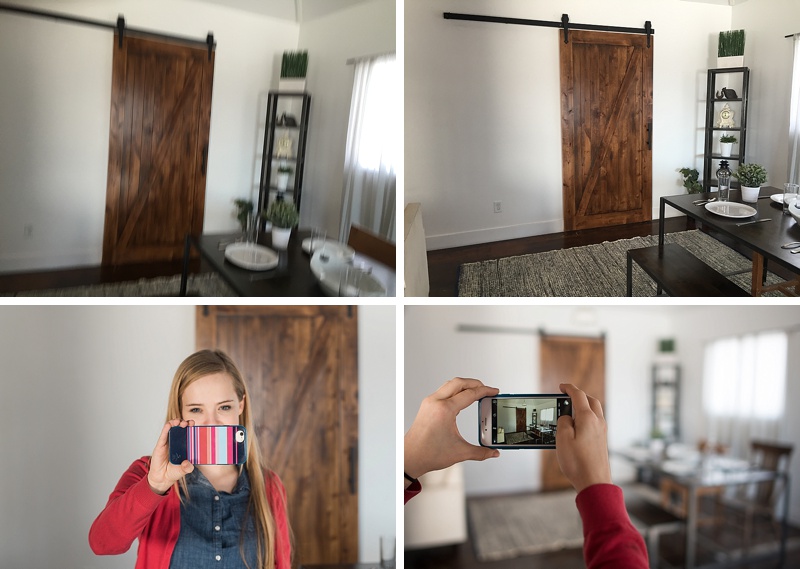 Bonus Tips for iPhone users: Lock focus by holding pressing on the spot you want to be in focus and adjust the brightness by dragging your finger up and down on the screen.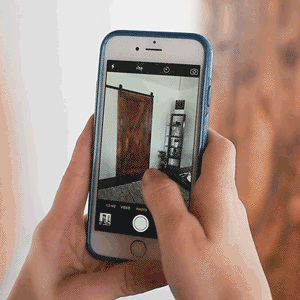 Now that you're a pro, show us photos of your latest project with Rustica Hardware through our Submit Your Project page!