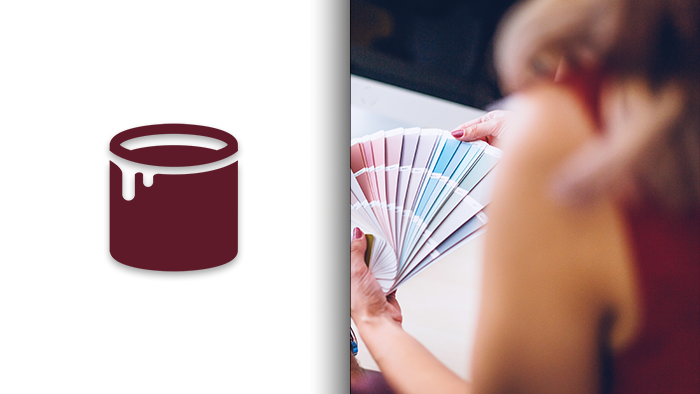 Increase country charm with a pop of color
You may be thinking, "but my sliding barn door looks great just the way it is – natural." And you know what? It probably does. It probably looks beautiful, in fact. But, natural wood color or darker stain doesn't have to be your only option for color on a barn door.
Sometimes, you just need a
pop of color
in your home to really set the tone – and natural wood doesn't offer much in the way of color. So, if you have a lot of neutral and earth tones in your home and are looking to spice things up a bit with a little painted barn doors DIY project, then we've got you (and your door) covered.
Here is a step-by-step tutorial to show you how to paint a wooden door/sliding barn door.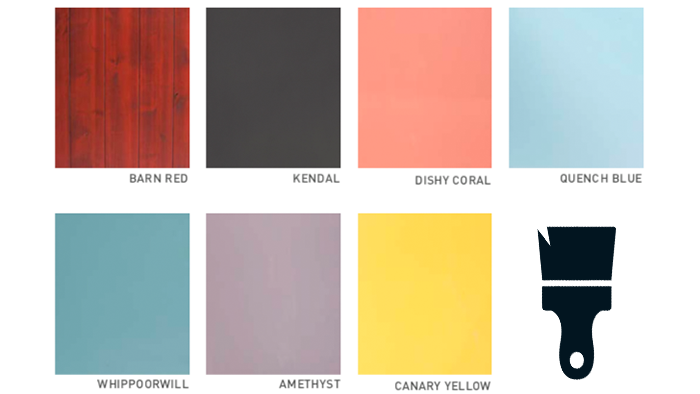 Step 1: Pick your color
Like most painting projects, the hardest part is picking your color. Mulling over different shades and hues – it can be mentally (and emotionally) taxing. Like, why are there 173 shades of white? You'll find yourself second-guessing and teeter-tottering back and forth only to more than likely settle on the very first color you chose.
But seriously: if you're looking for that vintage, weathered look but still want your door to feel clean and contemporary, a nice white, grey or light blue can help you achieve the look. Take for example, milk white. Its color is enough to give you that creamy white blend while still allowing some of the wood texture to show through.
Some paint brands and colors may even look like different shades of the same color – or even different colors – depending on the angle from which they're viewed. Be sure you ask all the right questions of your local paint shop enthusiast before making your final decision.
Find your color. Pick your color. Love your color. And have fun painting your sliding doors.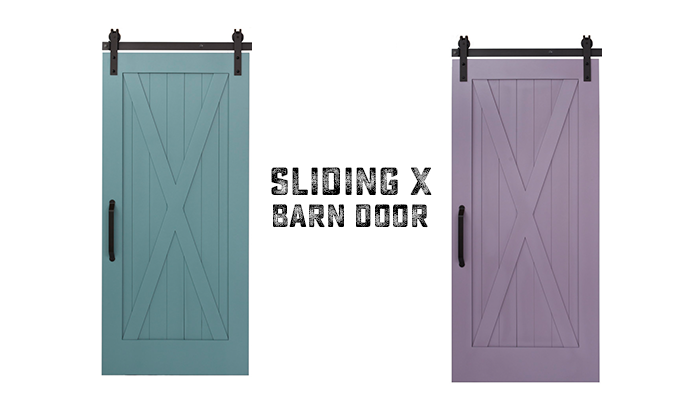 Step 2: Prep your door
Whether you built and
installed your door from scratch
, found it at an antique store or salvage yard, or bought it brand new, one thing is certain – you'll want to make sure it's sanded smoothly and evenly. Go over the door with a fine grit sandpaper to remove any possible hint of splinters or remove any existing varnish/stain to properly apply fresh paint.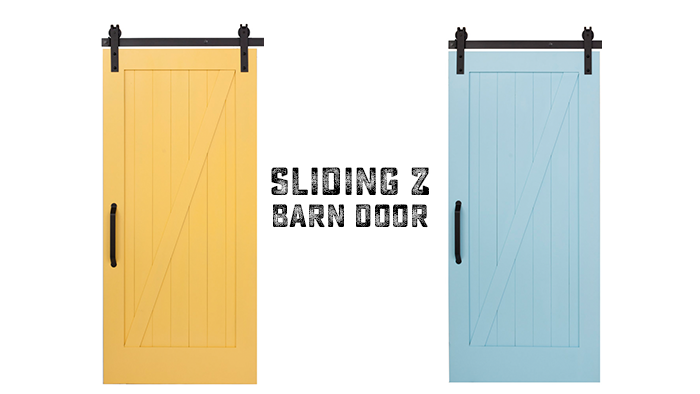 Step 3: Gear up
Gather all the necessary paint equipment you'll need to get the job done. You may need rollers, brushes, painters tape, drip pans, tarps or covers to protect your flooring and furnishings, and (of course) paint.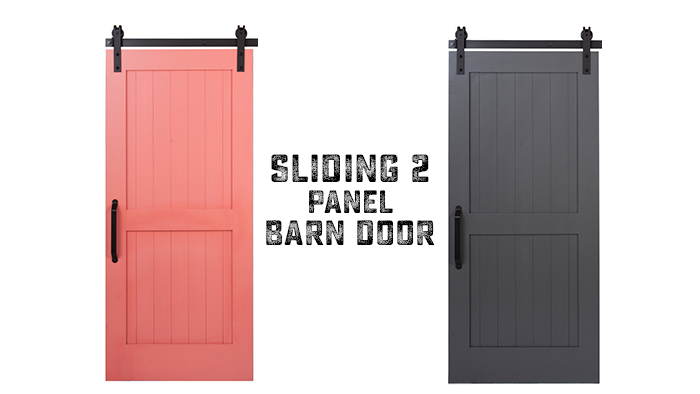 Step 4: Paint it
The biggest obstacle you may run into when painting your door (after deciding on the color, of course) is the look you're trying to convey. Do you want that distressed look that still shows some wood texture – giving it the allure of many weathered years on some beach? Orr do you want more of that thick, clean look that infuses vibrancy within your home?
Depending on what style you're into, you'll want to find A) a paint that does the trick and B) the right number of coats to apply to achieve the desired look.
Step 5: Finishing touch
Once you're happy with the coats and the wood texture that you're seeing after it dries, consider a sealer or varnish for a finished, glossy look, You can also use a wax to create a faded finish that still has a bit of luster.
Step 6: Enjoy the view
Enjoy your fresh, beautifully painted door as it will now add years and years of character and pop to your already stylish home décor. You'll love it and your neighbors will envy it!
Want to skip the paint project and go full-on color? Check out or
Palm Springs Mid Century Modern Barn Door
in your choice of four bright colors!
#Rustica