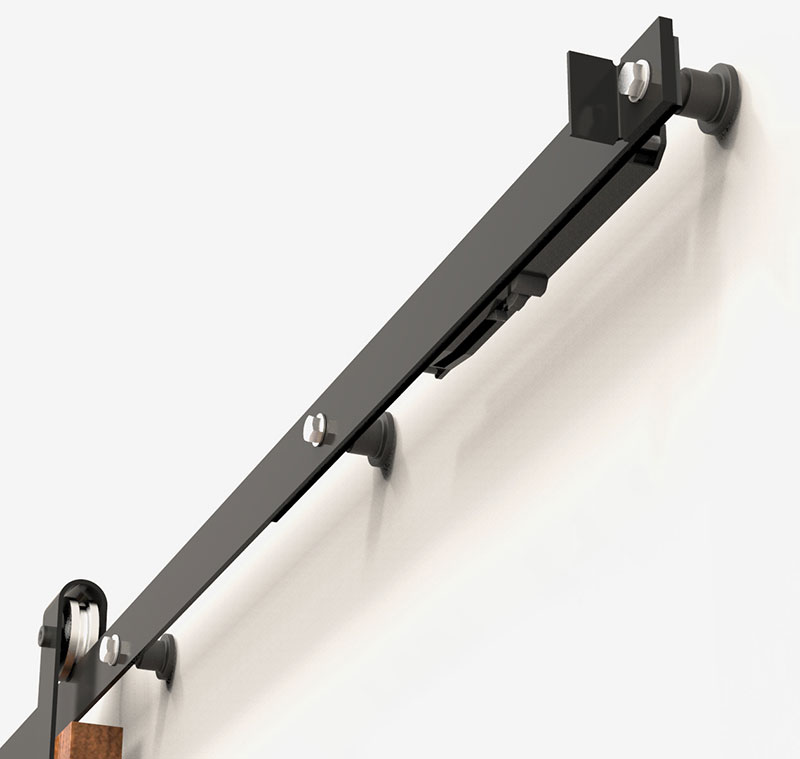 So, you have a sliding barn door and you love it. It accentuates your home décor, it saves tons of space, beautifully divides your rooms, and your guests can't stop ogling it. However, the wheel and track system can make closing your barn door a little noisy sometimes. The
Barn Door Soft Close Kit
slows your door down before it makes contact with the track stop. This ensures a quiet close every time.
The Barn Door Soft Close Kit is designed to fit all existing Rustica flat track systems. So whether you're buying your first barn door today or already own one, The Barn Door Soft Close Kit will work for you!
Here's what you'll need: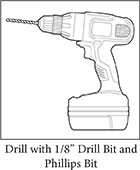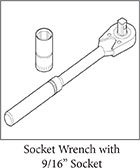 Now you're ready to get started!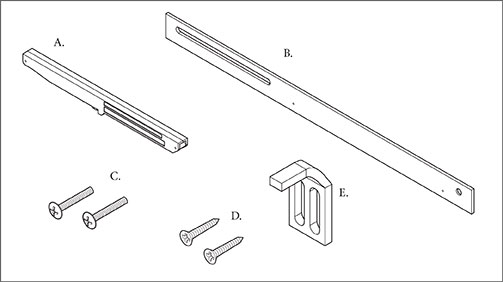 Attach the Soft Close Mechanism (A) to The Mounting bracket (B) using two pan head screws (C) (Figure 1). Set aside.

Remove the last two lag screws, washers, and hard stop from the track (Figure 2).

Reduce the length of last two spacers by rotating clockwise about two turns (Figure 3).

Place the soft close mounting bracket and mechanism against the back of the track with the soft close mechanism facing the wall (Figure 4).

Reinstall the lag screws, washers and hard stop (Figure 5).


Slide the door to the closed position.


Align the stop tab on the top edge of the door to interact with the soft close mechanism (Figure 6).
Install the tab on the door using the two Phillips head screws (provided) (Figure 6).

Repeat steps 1 through 8 for the opposite side of the track
For a PDF version of the instructions, click
here
and for a video version, click
here
.
And you're done! Ready to enjoy your barn door with a soft close system! If you have any questions please reach out via chat on our site. Our Customer Service team is there to help answer any questions and concerns with installs, product questions and more. We are here to help!