Paint has always been a simple way to achieve a new refreshed space at home or the office. Depending on who you are, choosing a paint color from the mile long paint swatch of options can either be part of your Friday night fun or it can totally cripple you. Maybe not to that extreme, but there are options other than painting for beautifying your walls and adding soul to your space. Hopefully after reading this you'll be convinced to put painting last on your weekend project list.
Here is a list of ideas for accenting walls using natural wood and reclaimed lumber:
1–T & G Planks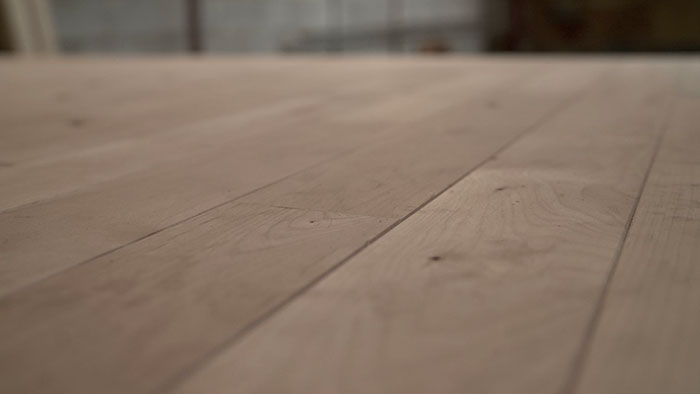 T & G stands for Tongue and Groove. This solid wood starts out as dimensional lumber (raw, straight lumber) and is run through a moulder machine to achieve a "tongue" on one side of the board and a "groove" on another side. These beautiful solid wood planks now fit together perfectly like puzzle pieces and look stunning once they are glued or nailed to a wall, floor, or ceiling. During installation make sure the tongues and grooves sit snug inside each other to prevent any warping or moving.
Each project is rated on a 1–5 scale; 1 being the easiest and 5 the hardest.
Ease of install: 4
2–Reclaimed Barn Wood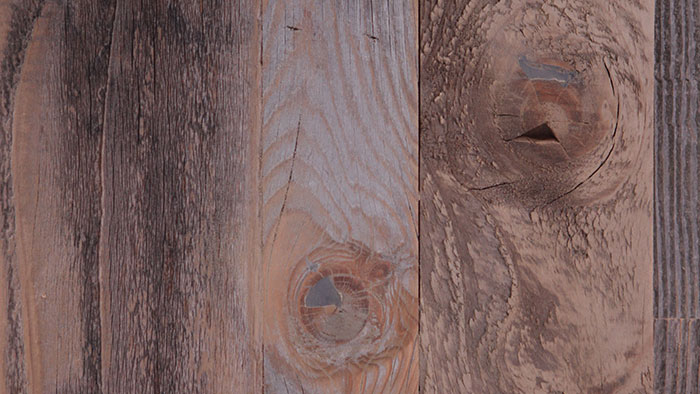 There is nothing that tells a story like weathered wood that has spent years as a fence, barn, or shed and has naturally weathered to reveal colors and wood grain that otherwise wouldn't be exposed. Adding barn wood to a wall, floor or ceiling as an accent draws color out of furnishings and decor nearby. The textures found in reclaimed barn wood are natural and very organic. During installation make sure the barn wood is handled gently and installed carefully as to prevent splitting of the weathered planks.
Ease of install: 5
3–Kate Plank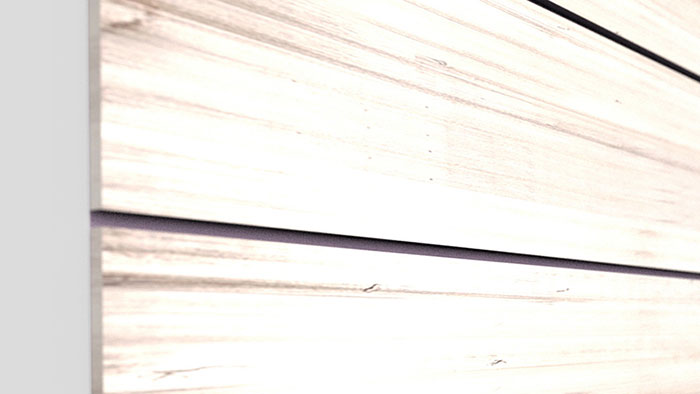 Named after Kate, Mama bear at Rustica, and designed to offer several options from the traditional shiplap choices, Kate Plank can be installed horizontally and vertically and comes in many different widths. The vertical planks emphasize height in a space that may have shorter ceilings and help draw the eye up the wall creating a taller feel. The horizontal planks create a much wider feel to an otherwise small or tight room. Make sure to line up the planks using a level to avoid unevenly spaced boards.
Ease of install: 2
4–RUSTICA Replica Barn Wood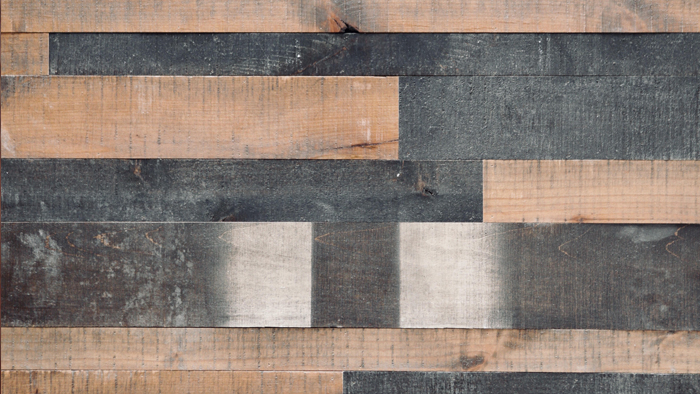 Finding original barn wood can be a challenge, especially when you need it for larger accent wall projects. Here at Rustica, we have carefully crafted our own barn wood look-alike lumber that we call our Rustica Replica Barn Wood. It is almost impossible to tell the difference between the Rustica Replica Barn Wood and real barn wood, The biggest difference is that the colors of the replica wood typically looks more vibrant. Due to the fact that it is new wood created to look old, this wood has a much longer life and isn't as brittle as older barn wood. When installing it make sure the pattern looks natural.
Ease of install: 4
So, spend your weekend exploring one of these fun alternatives to beautifying your walls and put the paintbrush away.