Barn doors are a great addition to your home. Saving you space while adding texture and charm to any room. Here at Rustica, we pride ourselves on the many different options we offer our customers to make their barn door uniquely theirs. Allowing them to truly create functional art.
Every sliding barn door is completely customizable to fit the customer's needs. Along with the abundance of different styles, clients choose the width and height, finish and texture of their barn door. To present our customers with even more options to choose from, we have taken your favorite barn doors and made them available in horizontal or vertical slats. With the Lewiston and Summerhouse Barn Door, the hardest part will be deciding which way you want the lines to go!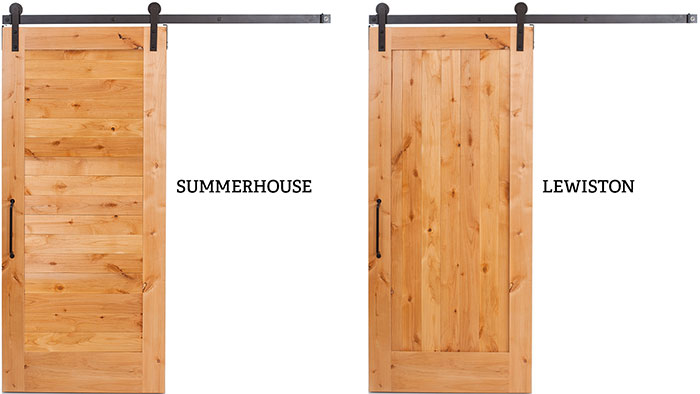 Horizontal and vertical lines are powerful factors in design. Horizontal lines create the illusion that a room is wider and larger, while vertical lines make things appear taller (perfect for rooms with low ceilings.) Lines also create a mood in your home. Vertical lines are uplifting and suggest stability. Horizontal lines set up a calming aura. When decorating, it is best not to focus too heavily on one direction of line. For example, a room with too many horizontal lines can become boring and appear to lack interesting characteristics.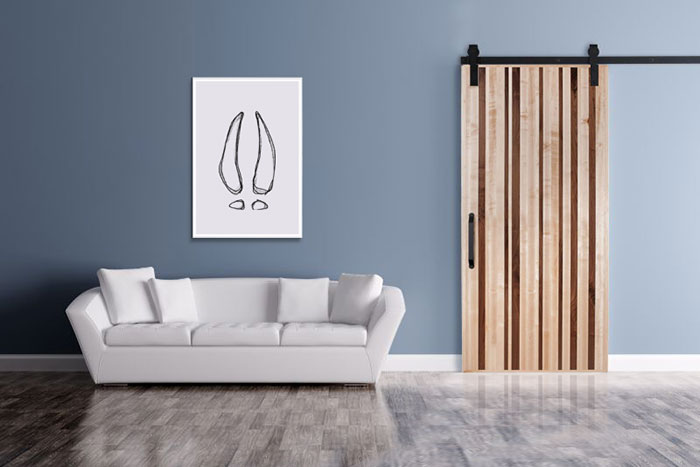 Depending on the tone and style you're going for will help you decide on which direction your slats should face. These additional options give customers more of a chance to make their barn door one-of-a-kind and reflect their personal style.
Let us know if you have any questions or need any
help
with a project. We would love to help!
Check out our sliding barn door options
here
.
To learn more about barn doors, visit our blog post
here
.