Barn doors add a certain amount of style and interest to your home. Our collection of french barn doors are extremely popular and it's easy to see why. The different combinations of glass and steel or glass and wood, stand out in your home. These barn doors are a unique twist on a classic look. We've seen these doors used in every room you can think of, but we can't help but feel that they look just perfect on home offices.
Sliding french barn doors provide just the right amount of privacy for a home office. You can simply slide the doors shut without feeling cut off from the rest of the house. Your family can easily pass by and see that you're busy. No need to interrupt your focus with constant knocking. Not to mention, the wide windows will allow you to get a little more natural light, which is always a bonus!
From glass style to finishes and everything in between, Rustica provides you with plenty of customization options. Match your office doors to your home and style effortlessly. There are plenty of ways to make your sliding french barn doors uniquely yours. We've gathered up a few of our favorites. Check them out!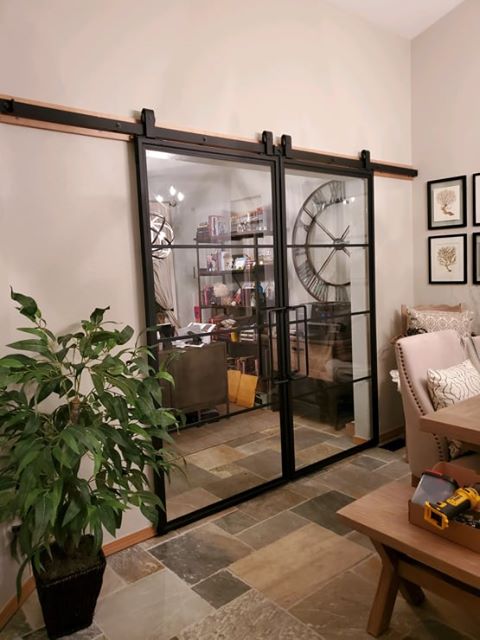 The Modern Cottage
Double Barn Door
is one of our most popular options. They are extremely versatile and a certain charm to your home.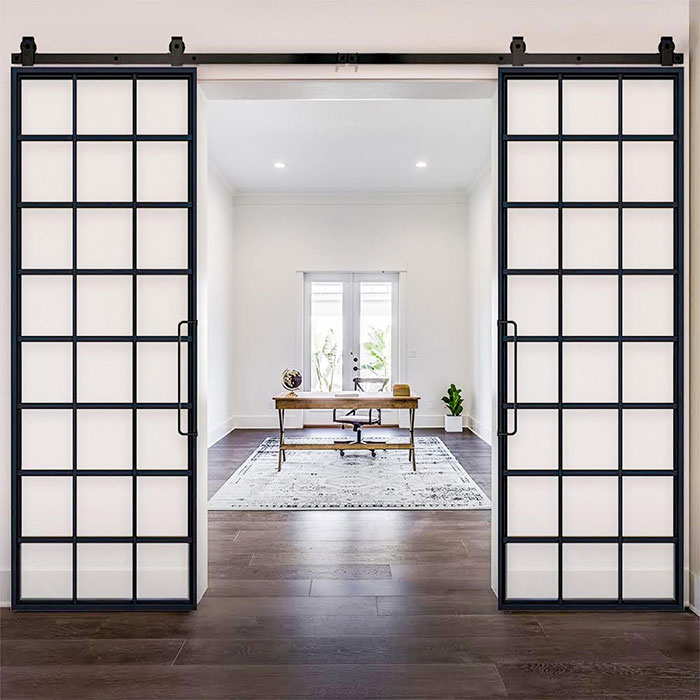 The
Conservatory Double Barn Doors
are also a great option. They have that classic french door grid with a modern twist.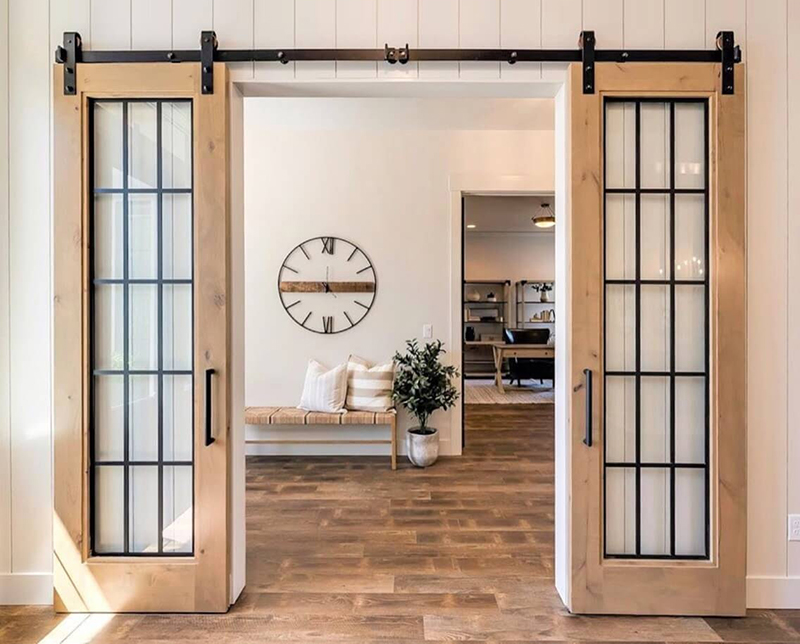 A forever favorite and a perfect addition to your home office. The
Farmhouse French Full Double Barn Door
stands out without being overwhelming. It's easy to see why this is one of our favorites!
The french barn doors are a classic addition to any home and especially perfect for a home office. Check out the rest of our collection of sliding french doors
here
and be sure to tell us which ones are your favorite!
As always, if you have any questions or need help with a project, don't hesitate to contact us. We would love to hear from you!