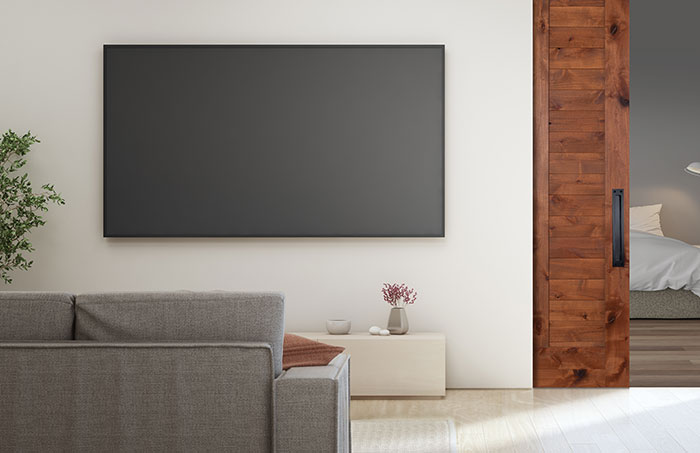 Pocket doors are not only stylish, but convenient. Because they slide right into your wall, pocket doors are a great way to save space. Before switching out hinged doors for pocket doors, customers often have questions. We've gathered up our frequently asked questions about pocket doors and answered them right here!
Can a pocked door be installed on a load-bearing wall?
Yes! To install a pocket door in a load-bearing wall you will need to replace the original header with a longer one.
How big of a space is needed for the frame?
Double the width of the door you will be using and then add an inch. That is how much space will be needed for the frame. For example, if the door is 32 inches long, you will need 65 inches for the frame.
Can I add a pocket door to an existing wall?
Yes! To install a pocket door to an existing wall you will need to make sure the door has enough space to slide fully into the wall. You will also need to remove the drywall. This will make it easier for you to remove studs and reroute wire if needed.
How wide and tall should my pocket door be?
Pocket doors usually vary in sizes from 1⅛ inches to 1¾ inches thick and 6-8 feet tall. These sizes will depend on how tall and thick your wall is.
Can any door be used as a pocket door?
Yes! Pretty much any interior or exterior door can be used as a pocket door.
Do I need a handle for my pocket door?
It is a good idea to include a flush pull and an edge pull with your pocket door so that you can easily slide your door open and closed.
If you have the wall space for a pocket door, they can be the ideal addition to your home. Hopefully, these answers clear up a few of your questions! If you have any other questions or concerns about pocket doors, don't hesitate to
call
. We would love to help!
To shop Rustica's pocket doors click
here
.