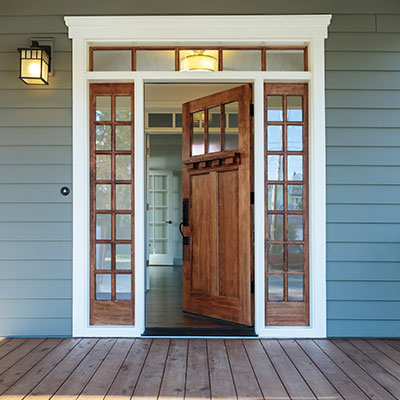 We've got some exciting news! You already know we are continually working to come up with ways to make your door dreams come true. We believe in having lots of options so you can get exactly what you're looking for. In an effort to offer you something you can't get anywhere else, our doors with sidelights and transoms now have even more options.
Despite all the normal customization options we offer for your doors, like finishes and textures, we now offer multiple styles of sidelights. Our engineers and designers picked the sidelights options that would best suit each style of door. If you see an option for sidelights that are not offered on the door style you like, just give our service team a call! They can put in an order for any sidelight and door style combo.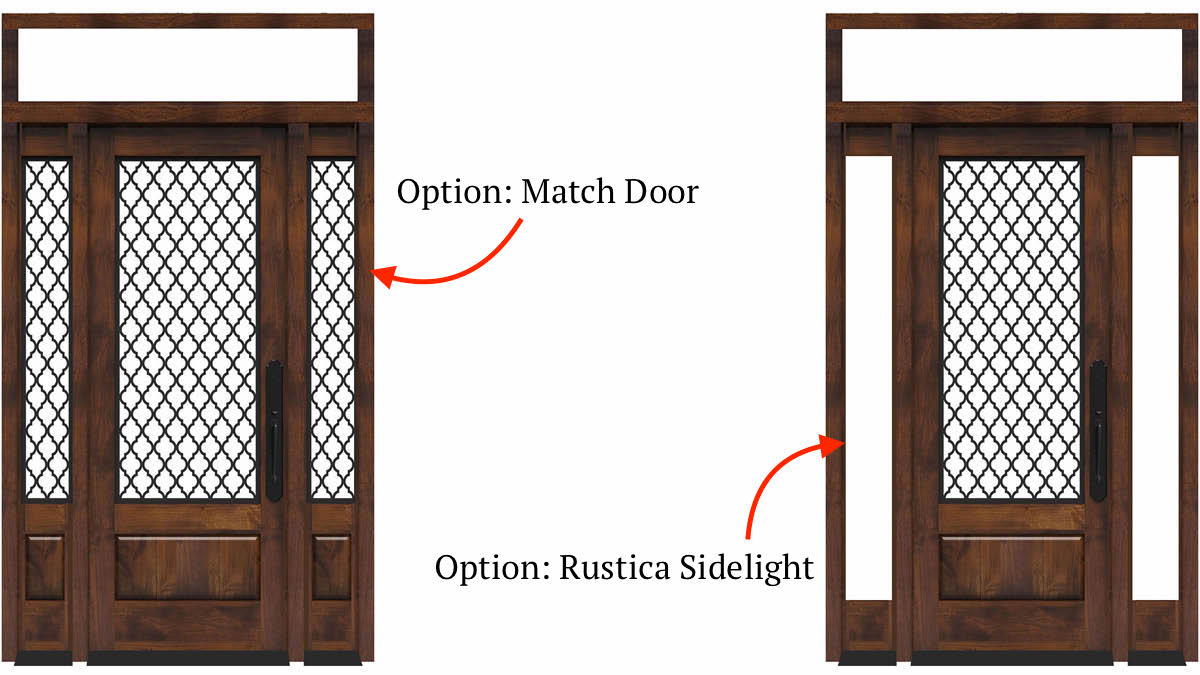 The options don't stop there! Something we offer that most of our competitors don't, is the ability to order sidelights that are under 12" for the width. On our sidelights, we allow you to select as low 8" and as high as 3'11". This unique, flexible option allows you to be even more creative.
You might not have space for two sidelights and a transom. Another way to customize your door with sidelights and transom is to choose to only have a left or a right sidelight, to not have a transom at all, or to have no sidelights and just the transom! We never want you to feel limited, so we try to make every option we can think of available.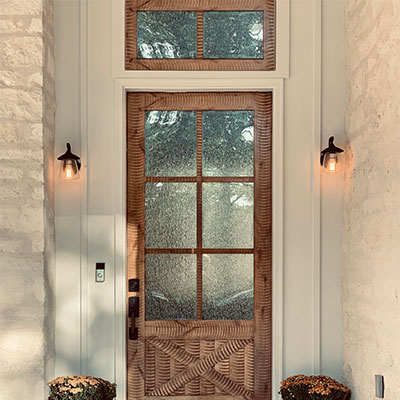 We are so excited to be offering these options. We honestly are continually inspired by the different combinations you come up with! Each door is unique and handmade in the USA. We pride ourselves on using the best materials in the industry to bring you the best product possible. If you have any questions about our sidelight and transom options or need help with an order, please feel free to contact us. We would love to help!
Shop our exterior doors with sidelights and transoms
here
.
Shop our interior doors with sidelights and transoms
here
.