This Valentine's Change Your DIY Project to DIT
Do it yourself home projects, aka DIY home projects, have helped homeowners add a lot of value to their homes and personal satisfaction to their lives. There is an entire industry built around DIY home improvement ideas. However, at Rustica Hardware, we see things a little differently when it comes to home improvement. We believe in Do It Together (DIT) home improvement. In fact,
our company was founded
on DIT ideals.
Rustica Hardware founders Kate and Paul are big believers in the DIT mentality and also happen to be husband and wife. Their goal was to create a business that allowed them to work together each day and help to strengthen the love of their relationship. In the spirit of Valentine's, we'd like to share a brief look into Kate and Paul's Love story as well as why Rustica Hardware was created.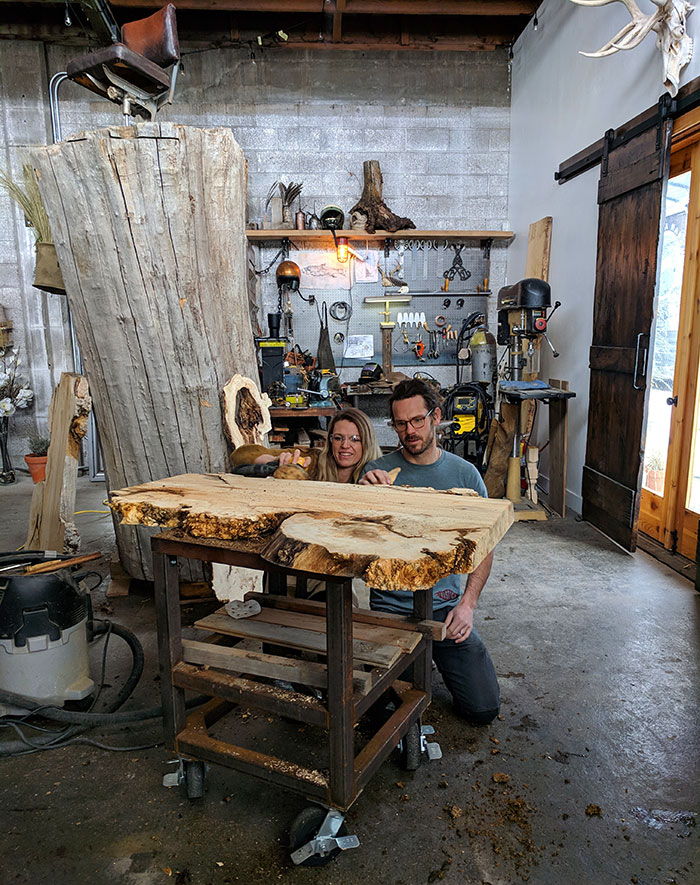 Kate and Paul first crossed paths as 12-year-olds. Paul knew right away that Kate was the girl he wanted to marry. Kate knew of Paul, but that's about where things ended until years later. In high school, Paul knew he had to finally make his move or he'd just be another guy trying to win the attention of Kate. Ever the romantic, Paul came up with the unique idea to write her 1981 Datsun love letters and place them under the windshield wipers. You read that right, Paul wrote Kate's car love letters. The clever idea worked, Kate loved the unique way to capture her attention.
From there Paul created bouquets of broccoli, jumped on a bus transporting Kate to another state just to spend another day with her, and even created a message in a bottle map to help his scuba diving cave proposal.
The romance continued and years later Kate and Paul married. Early in the marriage, Kate created what would later become Rustica Hardware. They knew that working together was their dream and that creating functional art was the means by which their Do It Together dream could come true. As the business grew Kate was able to hire Paul to come and work for the company. In each business decision, whether it be new products that Paul designs or market strategies that Kate develops and implements, the goal of each idea for the couple is that it has to bring value to their relationship. Plain and simple, their commitment to each other and their love guides the business from a design and management perspective, which has produced products full of feeling, thoughtful design, and a soul. From their beginnings as 12-year-old kids to a business run by two creative individuals madly in love, Rustica Hardware was built with Do It Together ideals in mind.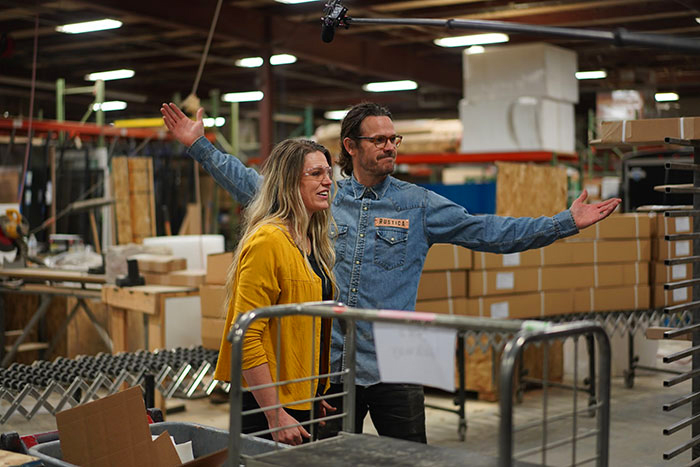 We hope this Valentine's you're able to celebrate with a loved one and make plans for a long and happy future together. A great way to help further your relationship could be to find a
Rustica Hardware product
that inspires you and then install your Do It Together item to celebrate your love for one another.