Rustica Hardware's Barn Door Kit
"You can do it"... put your soul into it.
And put...
Your touch,
Your imagination,
Your style…
Into a 'one-of-a-kind' barn door with Rustica Hardware's 5 step barn door kit.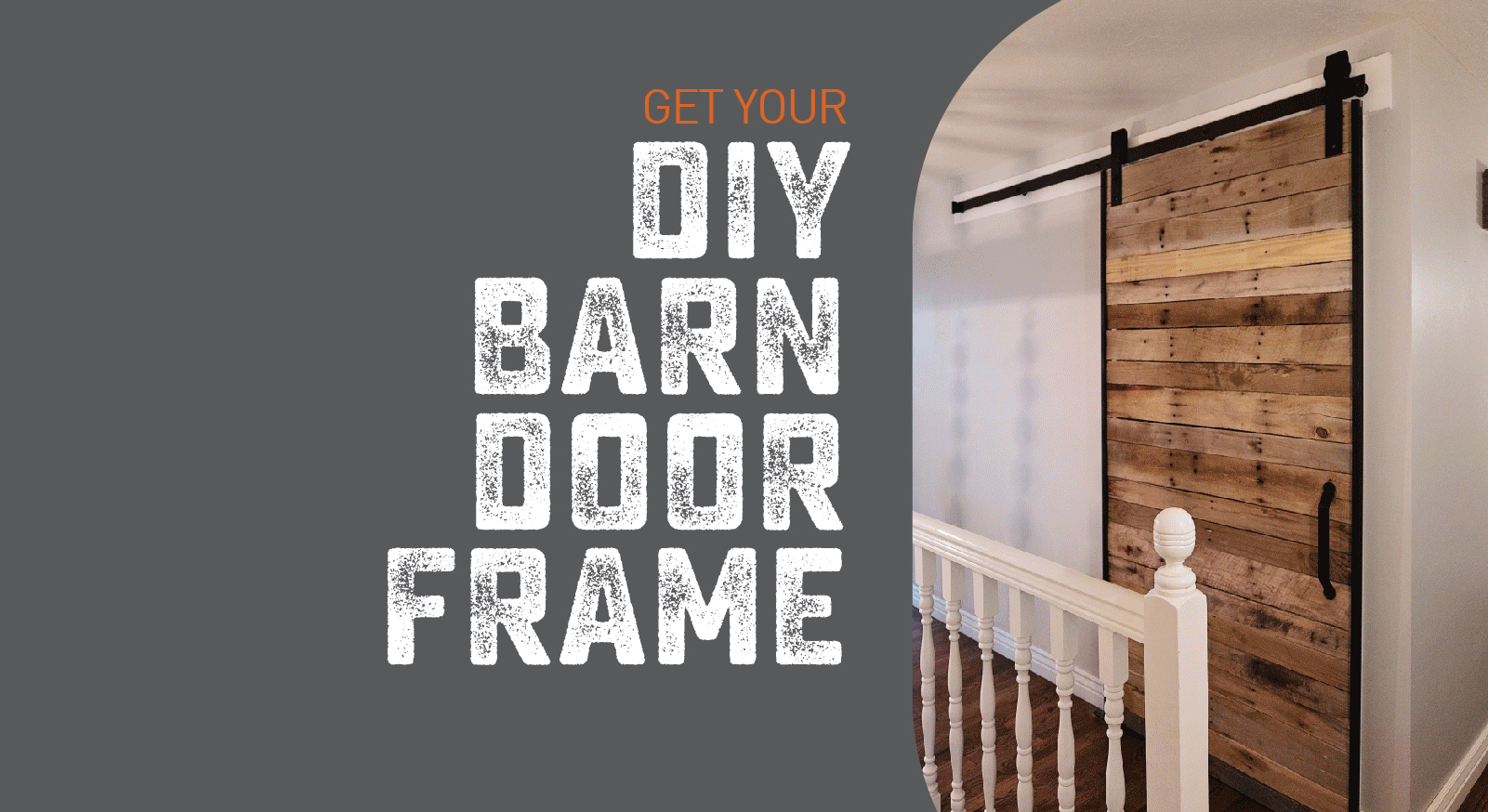 Our DIY Barn Door Kit was designed for people who like to roll up their sleeves...
Express themselves,
Be creative,
Learn new skills,
Recycle or refurbish materials,
Save money,
Work with friends and family,
Personalize home,
Impress others… (yeah, it's cool to stand out and inspire the world around you!)
The Rustica 'DIY Barn Door Frame' makes it quick and simple.
We do the metal.
You do the wood.
(#BYOW)
Here are the five easy steps: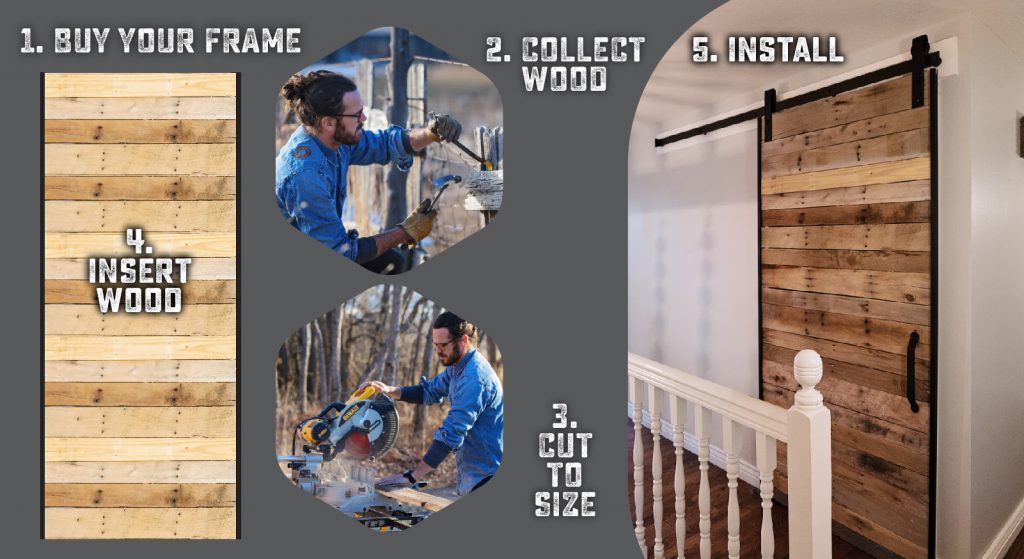 Step 1:
Buy Your Frame
Pick out the type of finish you want.
Flat Black
Raw Steel
White
Oil Rubbed Bronze
Barn Red
Champagne
Modern Gold
S
tep 2:
Collect Wood
Pick out your favorite wood from the hardware store or recycle and rescue fences, benches, doors, tables, and pallets for a reclaimed look.
You can even upcycle wood slats from objects with family nostalgia to get that texture, feel and smell in your work of art.
Step 3:
Cut To Size
Cut the wood slats into the appropriate length and width for your project.
Step 4:
Insert Wood
On a flat, clean, surface, lay stats upside down with edges pressed together. Attach door stiles.
Step 5:
Install
The door is ready for a pull installation and to be hung with hangers.
*Order Rustica hangers and pull here at RusticaHardware.com under our 'Hardware' section:
Hardware →
https://rusticahardware.com/barn-door-hardware/
Ta-dah ~ That's it!
Now, your door is both "Made in USA" & "Made by YOU".
#HighFive
+Rustica
5 Reasons To DIY:
Personal Touch - Feel good.
Deeper connection to home - Sense of pride.
Independence - Self reliance.
Boost brain - Connect hands, brain and creativity.
Save Money - Yes.
Start Your 'DIY Barn Door' ↓
https://rusticahardware.com/diy-barn-door-kit/