Before You Start Building A Sliding Barn Door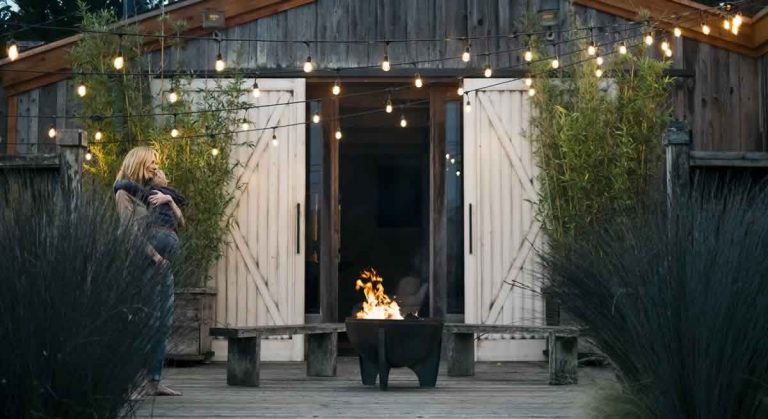 The Barn Door Trend
Sliding barn doors are a hot trend in home improvement. They're hot for those trying to make the most of an awkward area, save space, brighten a room or make a hot statement. This is a trend you should get on the "barn" wagon with.
Begin With The End In Mind – Vision
You must have a clear vision in mind of what you want to accomplish so you can plan accordingly. Visualize how you want the area to function, then how you want it to look and feel. We call this planning process, function over form. Meaning, function comes first, then artistic appeal.
Answer these questions in your preparation:
What is the purpose of this area – What do you want it to do?
What are your improvement goals?
What is your budget?
Get A Role Model & Get Barn Door Inspired – Research
If you're like most people, project motivation can easily get back burnered unless there's a creative spark that has lit the imagination. Getting that flash of brilliance is paramount for the project.
We suggest you find a role model or series of examples to inspire sliding door ensemble.
Ignite your creativity by looking at projects that have incorporated sliding barn doors in their finished work. Start with a broad approach to your creative exploration. Simply search around general words like sliding barn door, sliding door or barn door. Quite often, this will lead you to a more formal discovery while exposing a variety of ideas in the process with general education.
Next, use additional keywords in combination with your searching. For example, if you want to install a sliding barn door in your master bedroom, bathroom, theater room, laundry room, kitchen or office, add that room or space identifier to the general term you used in the broad search. Thus, this search query would be, "bedroom sliding barn doors" or "bathroom sliding barn doors".
Last, add the type of design style that you envision shaping your project. Are you a fan of contemporary, modern, rustic or country? Whatever your preference, just add that term to your search. For example, If you're partial to "modern", add "modern" to "sliding barn doors" or "modern bedroom sliding barn doors".
Knowing how to combine the right words and in what order will help you efficiently source specific material to fuel the creative engine.
Refine Your Sliding Barn Door Designs
Let's recap how to search for a project barn door role model.
First, search for a general term.
Second, add location to the general term.
Third, add design style to location and general term.
Remember, creativity isn't just imagination and individuality. It also problem-solving. That's why words such as inventiveness and innovation are also synonymous with creativity.
TIP: Check out our inspiration gallery on RusticaHardware.com or Pinterest.
Ideas, Revisions & Improvement – Strategy
Having a solid game plan is really about working smarter, not harder… or even quicker.
DIY projects are can easily be underestimated even when the level of difficulty is low. But don't let this discourage you. Just be flexible throughout the process. Things may take a few go-arounds, but this is where your research and game plan will facilitate new ideas and revisions as you work towards your home improvement sliding door vision.
TIP: Experience & Expert. Make sure to consult someone who is experienced with building and installing sliding barn doors. They typically know the answers to your questions and conversely have questions you'll need to solve before or during the project. Their wisdom is a great resource to have on hand.
This is just some of the prep work for your sliding door project. We want to help you have the upper hand as you try your hand.
We know sliding doors like we know the back of our hand. So we've created a "4 Step" DIY Sliding Barn Door Kit to help simplify the "do it yourself" project.
Create your own unique door with our simple and cost-effective DIY Kit. It's hands down the best way to simplify the build process while having a hand in making your own custom door.
#DIY
Rustica