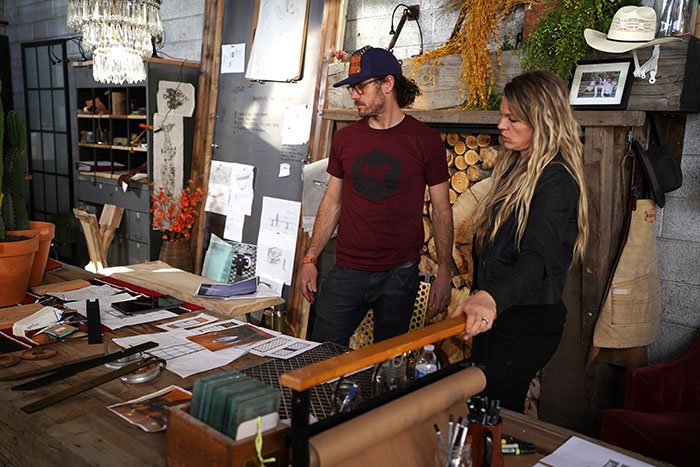 Rustica Hardware owners, Kate and Paul, created their business as a way to express their passion for functional art. But you may not know that Rustica Hardware also serves another purpose for Kate and Paul; that purpose being to strengthen their love for one another. The art they create is a result of that love. That love is what gives soul to the products you see.
The doors, mantels, every piece of the Rustica Hardware catalog is equal parts Kate and Paul. From design to production each product serves as a way to provide functional art to your home to be inspired the ones you love.
Kate and Paul want to share with you the guiding principles of their business that help give their products soul and charm. Below is the Rustica Hardware manifesto.
Do It Together. A life lived for yourself is a life half full. A life lived together inspires creation and desire. Art gains a soul when its design is produced by two spirits sharing one vision. Art becomes functional when shared vision promotes purpose. Build a life of meaning with the one you love. Express your passions through the art that mirrors your souls. Do it to feel love. Do it to give love. Do It Together.
Browse the
Rustica Hardware catalog
of products to find what inspires you to Do It Together.