Here at Rustica, we believe in making functional art for your living space. We want customers to be able to express themselves through our products! This is why we have so many options along with oodles (5 trillion different combinations to be exact) of customization. We are continually in awe and inspired by the things our customers come up with! Sliding barn doors are already a beautiful statement piece and adding your own twist to them only makes them more beautiful and unique. We've gathered some of our favorite customized barn doors to share with you. We hope that they inspire you as much as inspire us!
This door is seeping in rustic charm. We love the combination of the champaign finish on the hardware against the distressed blue. Oh, and let's not forget about the
Ribbon hanger
! It's the little details that make this sliding barn door truly a work of art.
We love the customizations made on this double barn door because it really shows off the natural beauty of the wood. Each piece of wood is unique and when you choose to have your doors finished in a clear coat, you'll have a genuine one of a kind piece in your home.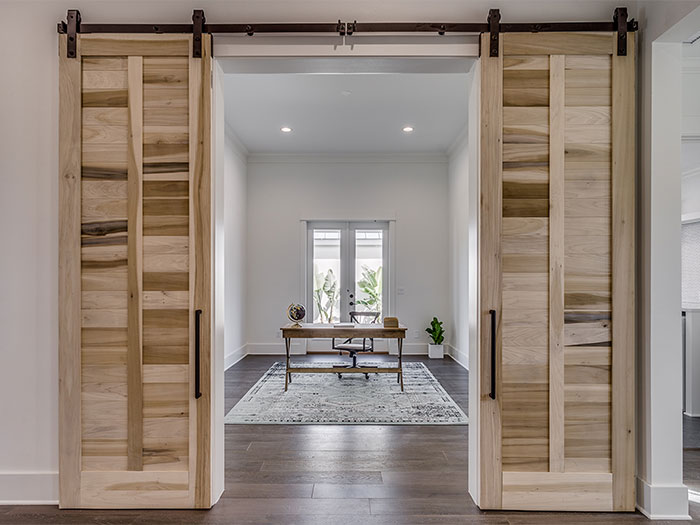 This sliding barn door not only adds texture and dimension to a room, but a pop of color! Picking out your finish is such a fun part of the process. We love how a little bit of color can change a room completely.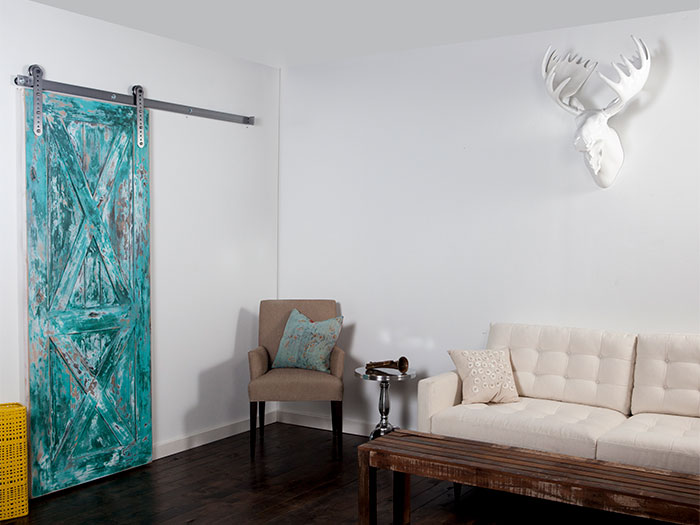 Adding a texture to your sliding barn door is a game changer! We're obsessed with the distressed look on these doors. Here at Rustica, we distress our doors by hand. This means that each one turns out a little different.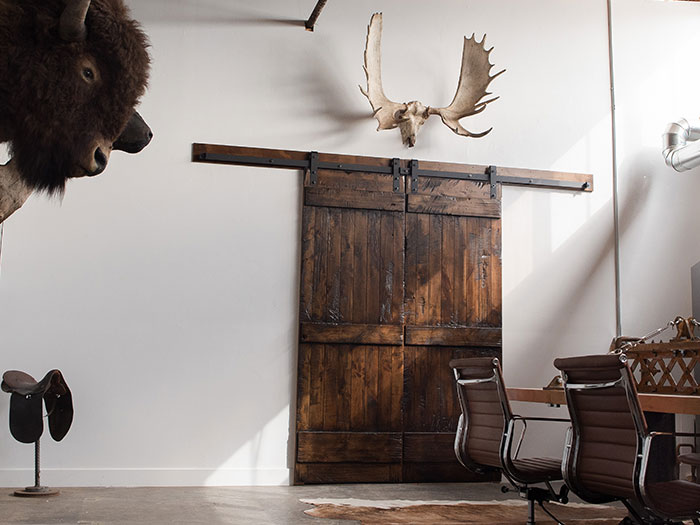 The Chevron Barn Door is such a fun door to customize. There are so many different options! This barn door was created for Eva Shockey. We came up with a unique finish for these doors just for her! To see more of her home and our barn doors visit her blog post
here
.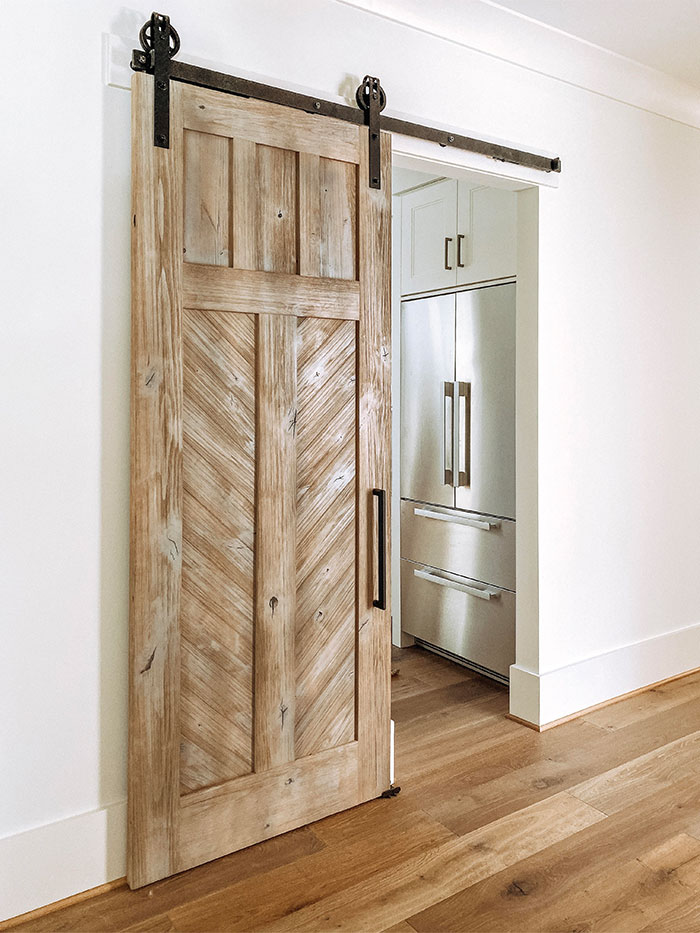 At Rustica, we specialize in customizations! No one has as many options as us! We are constantly adding more. If you can't find exactly what you're looking for on our site, give us a
call
. We can create completely personalized doors to help you achieve your home design dreams.
To shop our sliding barn doors click
here
.