We are continually inspired by our customers and their sense of design! Today we want to spotlight Katherine Tuttle and how she featured one of our most popular dutch doors in her home!
Katherine owns a 1901 farmhouse that she's revamped into a stunning piece of art from DIY projects to dutch doors. We were thrilled to see our
Dairy Dutch Door
in a Clear Coat finish used as her front door. This door fit so seamlessly into Katherine's home, it looks as if it was designed for her.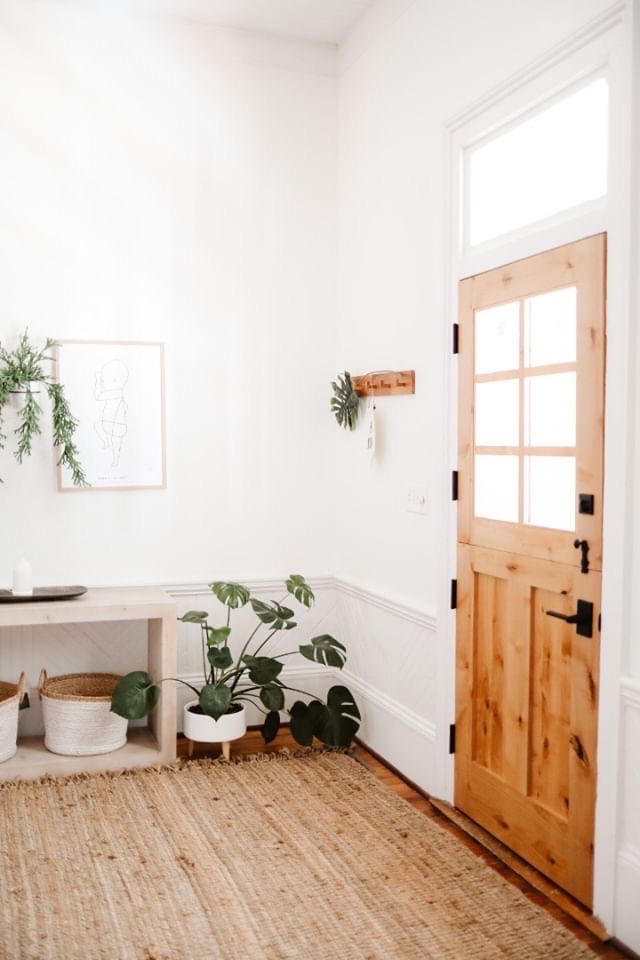 Our
Dairy dutch Door
has been featured in many different styles of homes from traditional to modern but seeing it featured in Katherines home with a boho-chic style was by far one of our favorites!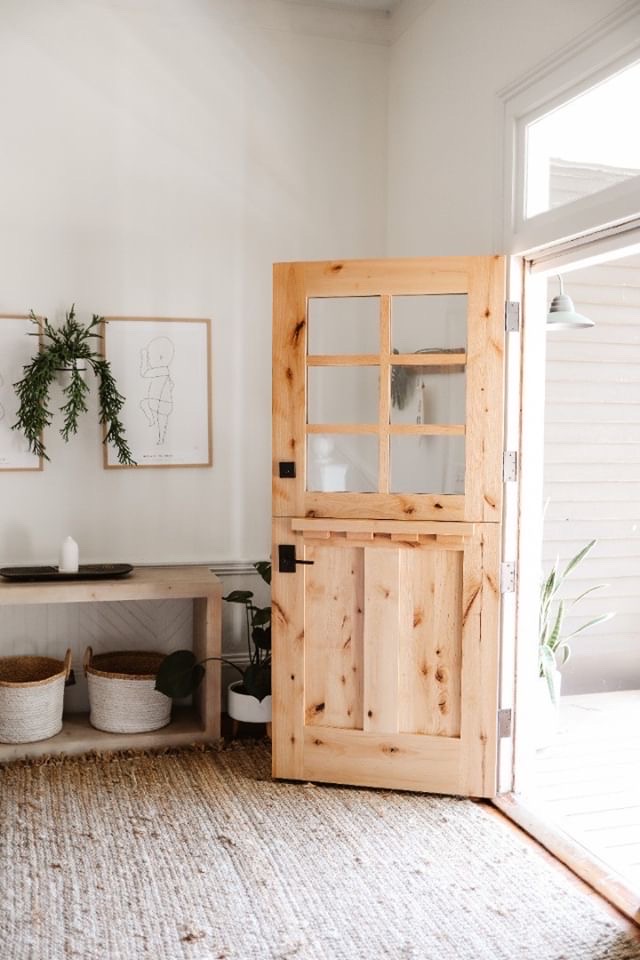 Our Clear Coat finish allows the natural knots in Alder wood to be seen and adored making it the perfect finish for a natural and raw look which is exactly what Katherine was going for. We adore Katherine and her taste in doors! We can't wait to see what she's up to for her next project!
Click here
check out her blog and all of the stunning projects she's done!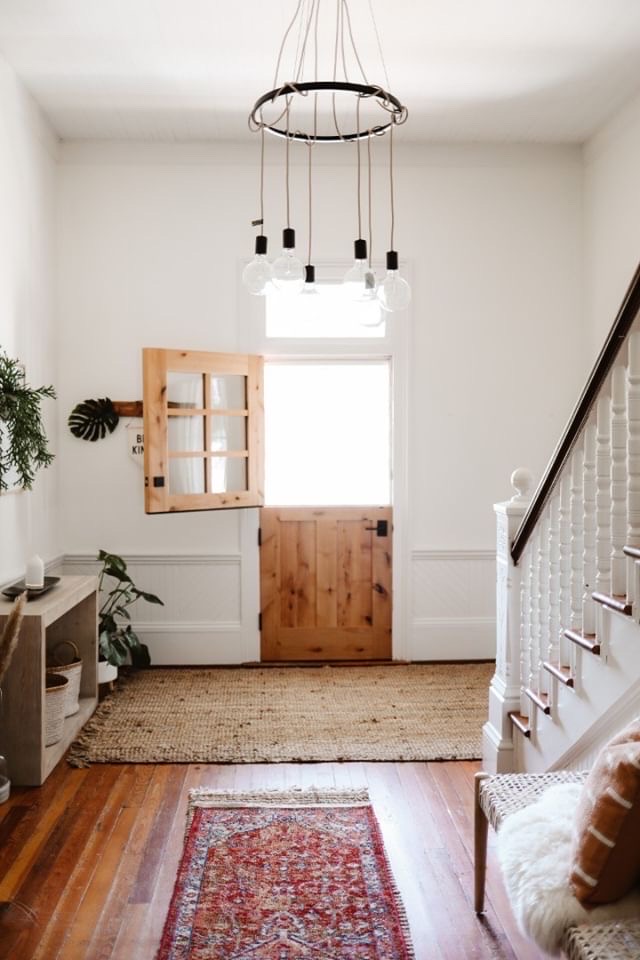 We love seeing our customers share their spaces and all the love and hard work that goes into them! Tag us in all of your Rustica door photos on Instagram @rusticahardware ! We are continually inspired by you and want to share all of your incredible ideas!
As always, if you have any questions or need help with anything don't hesitate to ask!