The functions, locations, and styles of sliding barn doors continue to grow and evolve with the home decor industry. We've seen barn doors featured in a number of different places including homes, gyms, restaurants, salons and much more, but today we wanted to feature a very unique location that belongs to one of our customers, and how they integrated our Triple Bypass Barn Door System in their wellness studio!
Current Wellness is a physical and mental health center that offers a variety of classes from yoga to cooking and everything in between. Like most fitness centers, Current Wellness wanted to install mirrors to help their customers master certain yoga poses and easily follow their instructors during fitness classes. However, Current Wellness believes "there are times when mirrors can be helpful, and times when mirrors are distracting and take us out of our embodied movement experience.", so they decided to install large Triple Bypassing Mirror Barn doors with curtains to give their customers the option of working out with or without a mirror!
These extra large barn door mirrors can seamlessly slide in front of one another, perfect for fitness centers and giving their instructors and customers options as to whether or not they want all 3 mirrors visible at once! Having a dynamic studio like this one is the perfect way to accommodate for all types of fitness training.
Another fun set of doors the Current Wellness installed is our Horizontal Rip Top Triple Bypassing Barn Doors in our Aqua finish! This finish is the perfect way to liven up a space and give it character. These doors separate their fitness studio from their cooking and community space with our unique Triple Bypass technology.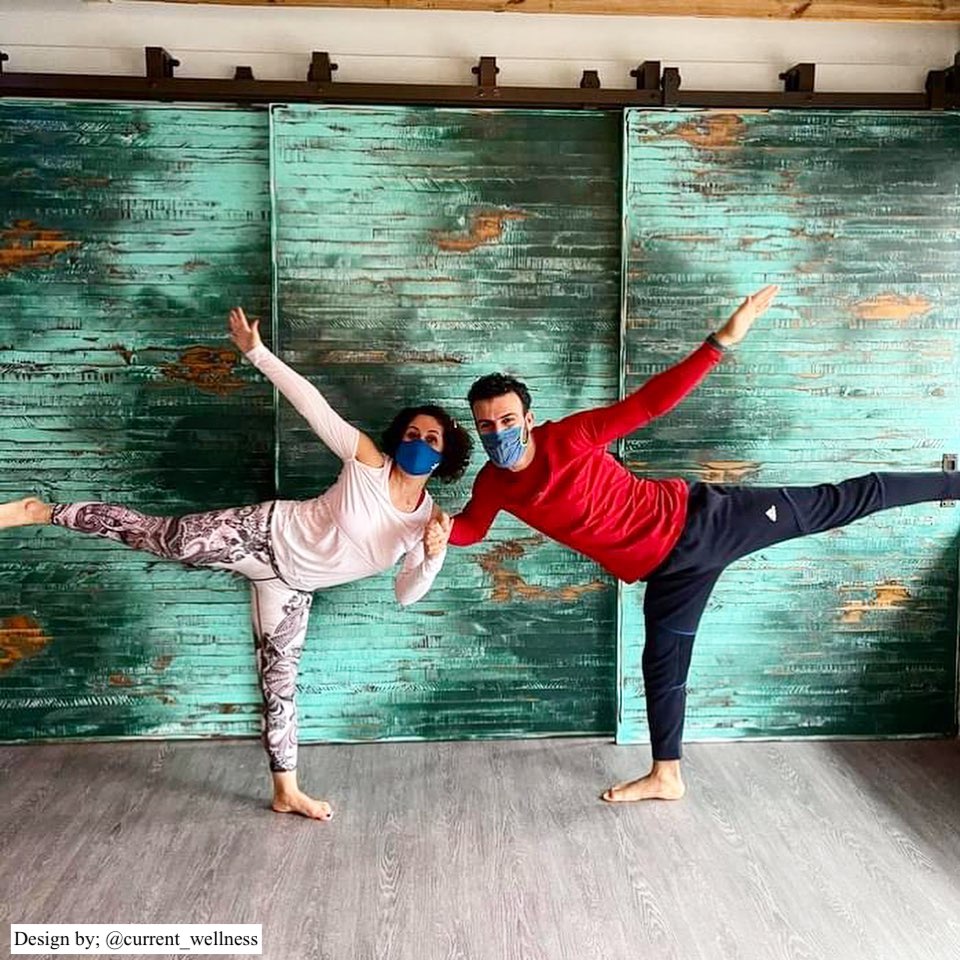 Our Triple Bypass Barn Door Hardware allows you to separate two spaces with 3 beautiful barn doors! Triple Bypassing Barn Doors are the key to covering large openings and Current Wellness is the key to improving your health and wellness!
Click here
to shop Triple Bypassing Barn Doors and hardware!
Follow Current Wellness on Instagram at
@current_wellness
for class schedules, wellness motivation, and more!