When you think about all the things you love about your home, you're probably quick to point to an open kitchen plan, high vaulted ceilings, a soothing sunroom, or a great deck for entertaining. You may even be in love with your closet space–but do you love your closet door.
No. Probably not.
Whether it's in your master bedroom or your hallway, it's time you got a closet door that reflects your personal style while conserving space in your home.
Sliding barn doors do just that!
Get ready for some stylish storage inspiration with these jaw-dropping barn door ideas for your closet.
Mirrored Sliding Barn Doors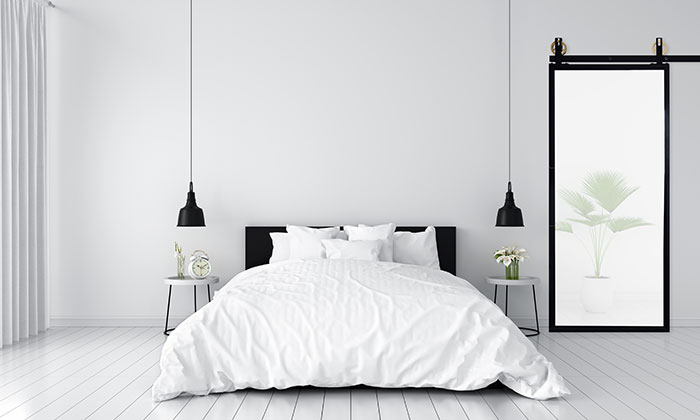 Switching out a hinged door on your closet for a sliding barn can be a space saver, but it can also be multifunctional. Full-length mirrored barn doors are extremely popular. Not only are mirrored barn doors convenient when it comes to getting ready in the morning, but they add a little more dimension and style to your room. Mirrors reflect both natural and artificial light, making a room appear larger and brighter! Seriously, try it out and you'll never want to go back.
Double Barn Doors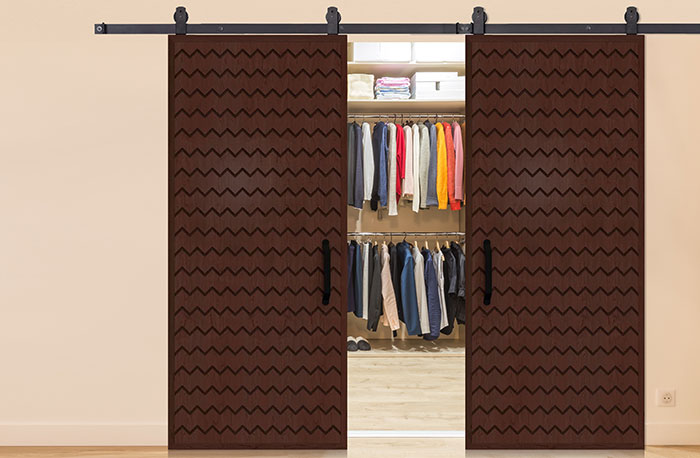 Forget about double French doors. Real beauty lies in double barn doors. Open or closed, double barn doors can add a sense of perceptual grandness to your closet space. It may just be a small closet but it can look like a whole other wing to your house.
Glass Barn Doors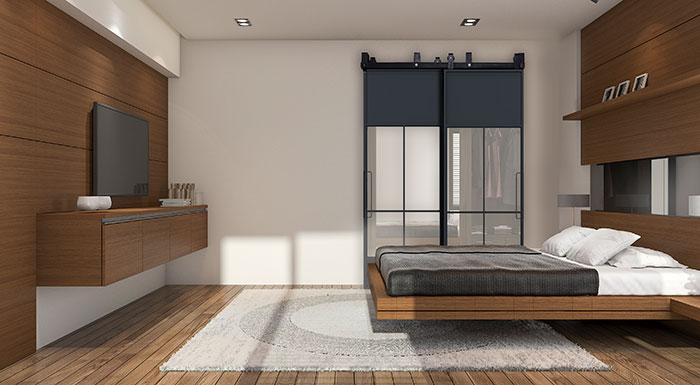 Now, you may be thinking, "why would I want glass on my closet door?" After all, most closets (like 99.8%) are storage spaces that – to put it nicely – lack certain organizational traits. But try to keep an open mind! Glass adds an elegant touch to a space. It might be hard to commit to a clear glass door, but there are many different glass styles that can hide a messy closet while still providing that classic glass door look.
Vibrant Closet Doors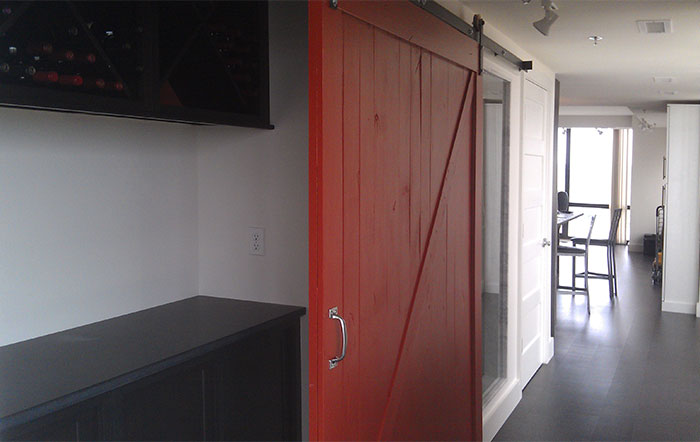 Do you know why red is such a popular color to paint your front door? Because it brings a vibrant pop of color to a sea of bland exteriors. If the front of your house is decked out in earthy tones, a vibrant door will make it stand out.
The same rule of thumb applies to your closet barn door. It doesn't have to be red, but bringing in some vibrant colors (even distressed color looks) can make your closet door stand out as an artistic, focal piece in your home.
It's time to give your closet door the attention it deserves. Sliding barn doors save you space while allowing you to show off your personal style. Here at Rustica, there are plenty of barn doors to choose from. Each one is completely customizable to fit your vision!
Shop sliding barn doors
here
!
If you have any questions or need help with a project, don't hesitate to
call
. We would love to help!