Pantone has named blue to be the color of 2020 and we couldn't agree more! The color blue is said to be the world's favorite color.
YouGov
conducted a survey across 10 countries and found that more people chose blue as their favorite color than any other. Turns out, Earth really is the blue planet after all!
This hue welcomes a sense of calmness and relaxation. Studies have shown that the color blue reduces stress and anxiety. It's no wonder people lie on their back to look up at a cloudless sky! People also connect the color blue to words like "trustworthy," "loyal," and "dependable." Now, no one wants to be surrounded by one color, but adding little pops of blue into your decor can help you benefit from all that this color has to offer.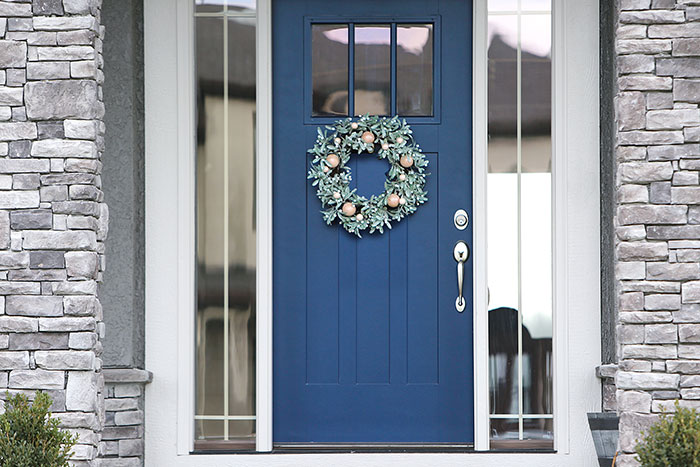 The color blue pops without being overwhelming, making it the perfect color for a front entry door! Your front door is the first thing that welcomes guests to your home.When picking the shade of blue for your door, you'll want to be thoughtful. Each shade creates its own subtle statement. A dark blue says "calm" and "grounded while a powder blue says ''friendly" and ''sincere." The words connected with this color are all positive, but since there are slight variations, be sure to think about the message you want your front door to say about your home before deciding on a shade.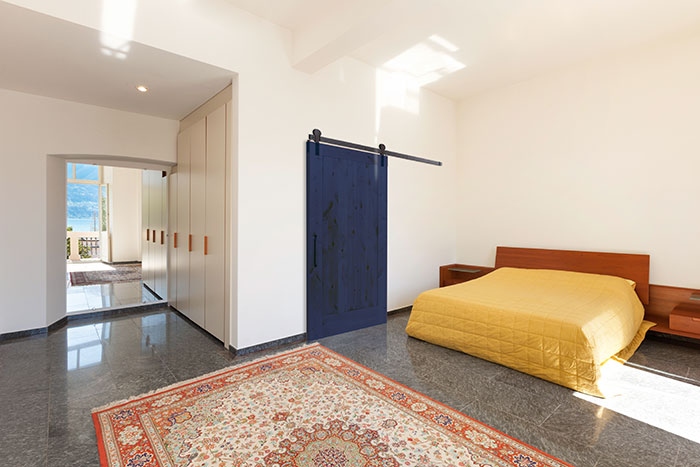 Because blue is considered a restful color, people love to use it in bedrooms. You might want to benefit from a little more blue, but painting a whole bedroom can be a lot of work. Instead, think about switching out a plain closet door for a tranquil blue sliding barn door. Not only will a barn door add interest and texture to the room, but the right shade of blue can provide you with the peace you've been looking for.
It's easy to see why blue is so many people's favorite color. Blue adds a sense of calmness and peace and who doesn't want a little more of that! Adding pops of blue to your home will help you take advantage of the many benefits of this color.

All of our doors can be customized with a blue hue. Check them out
here
.
Stay tuned for more ways to
Change Your Space
! And as always, if you have any questions, don't hesitate to
contact us
. We would love to help!